News
Diverting trade from Wales a 'consequence of Brexit', says Irish Foreign Minister
//= do_shortcode('[in-content-square]')?>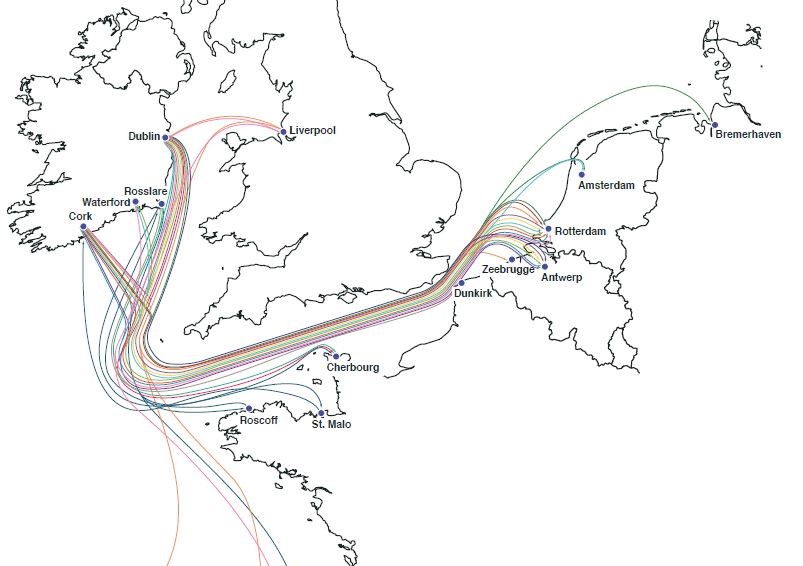 The diversion of trade from Ireland away from Wales is a "consequence of Brexit", the Irish Foreign Minister has said.
Simon Coveney made the comments following the inaugural meeting of the Wales-Ireland Forum, a body designed to boost relations between the two countries.
Wales is being increasingly bypassed as a trade route, with Irish-French sea connections reaching 44 with a new terminal in the ferry port of Dunkirk. It is part of a post Brexit move to avoid the UK land bridge through Holyhead. Ireland-France sea routes have risen from 12 before the UK left the European Union to 44 now.
But he said that both Irish and Welsh governments wanted to ensure that the challenges of Brexit did not impinge on a historic relationship, dating back hundreds of years.
He told PA news agency: "It was primarily focused on looking to the future and not allowing the frustrations of Brexit, or the barriers that Brexit create, to undermine the core relationship across the Irish Sea between Wales and Ireland."
One the diversion of trade away from Wales, he said:  "This is unfortunately part of the disruption of Brexit. I don't think that there's anyone in Wales that is blaming Ireland for that. But I think many are certainly questioning the consequences of Brexit."
First Minister Mark Drakeford said: "We do have a very direct interest in the resolution of the protocol or there being a trading regime between Wales, Ireland and the rest of the European Union, in which checks on trade are proportionate but nevertheless, are sufficient to defend the essential interests of the different parties to that agreement."

He pointed out that that Wales had a major interest in seeing a stable trading relationship between Ireland, the UK and the EU, saying: "When we reached that point, to have a stable set of arrangements that everybody can sign up to, then our hope must be that the land bridge which flows through Wales will become, as Minister Coveney was reaffirming today, when it works well it is the quickest, cheapest, and most convenient way of making sure that trade flows."
"We need to try to return to those conditions and there is a very direct Welsh interest in doing so."