News
'Don't cut deal with Tories to deliver Brexit' Plaid leader warns Drakeford
//= do_shortcode('[in-content-square]')?>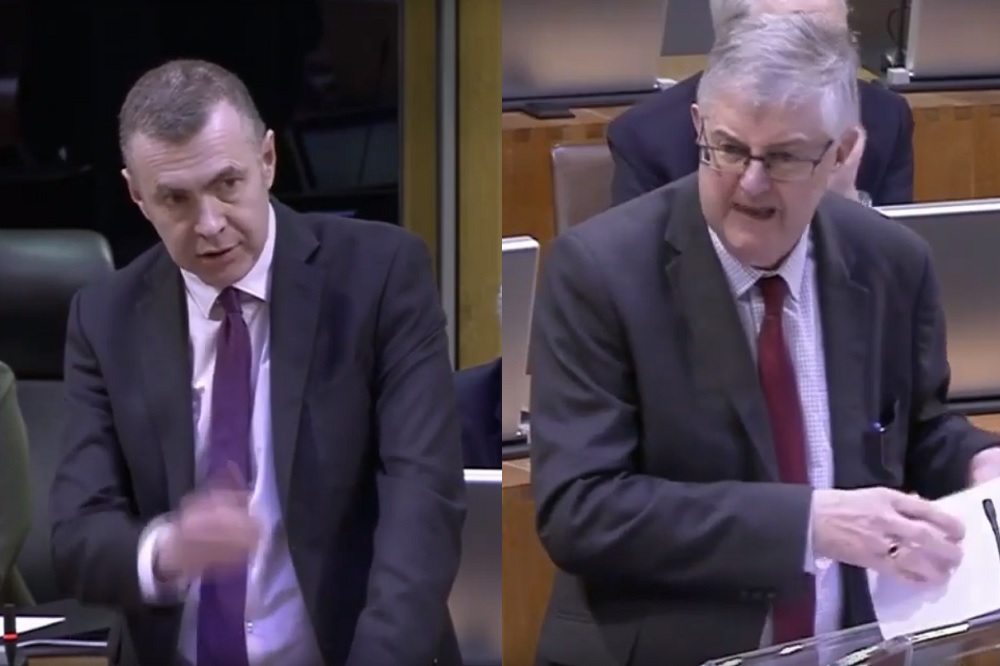 Plaid Cymru leader Adam Price has challenged Welsh Labour leader and First Minister Mark Drakeford to put pressure on Jeremy Corbyn to ensure the Labour leader doesn't do a deal with the Tories to deliver Brexit.
Adam Price said that Mark Drakeford should finally give his unequivocal support to his own party's policy of a People's Vote.
He also warned that Wales would never forgive Labour if they were to become 'the midwives of Brexit'.
Speaking at the Welsh Labour conference today, Mark Drakeford said that "Tories have damaged the UK's reputation in the world."
"The risks to Wales from leaving the EU have always been greater than elsewhere, and these risks are compounded by the damage which a decade of austerity has inflicted on our public services and on the fabric of our communities."


Labour leader Jeremy Corbyn will speak at the Welsh Labour conference on Saturday.
Plaid Cymru leader Adam Price accused him of having "flirted with the Prime Minister's awful Brexit deal.
"Whether Labour red, Tory blue or a mixture of the two, Brexit will result in the loss of jobs, rights and opportunities in Wales," he said.
"Mark Drakeford's duty should be to the people of Wales, not to Jeremy Corbyn. He must now step up to the mark and ensure his party sticks to its commitments on a People's Vote – or risk becoming the midwives of Brexit. If they deliver Brexit with the Tories, the people and the communities of Wales will never forgive them."
---
Support Nation.Cymru's work? We're looking for just 600 people to donate £2 a month to sponsor investigative journalism in Wales. Donate now!