News
Drakeford blames 'ideological' Tory Governments for lack of control over Wales' water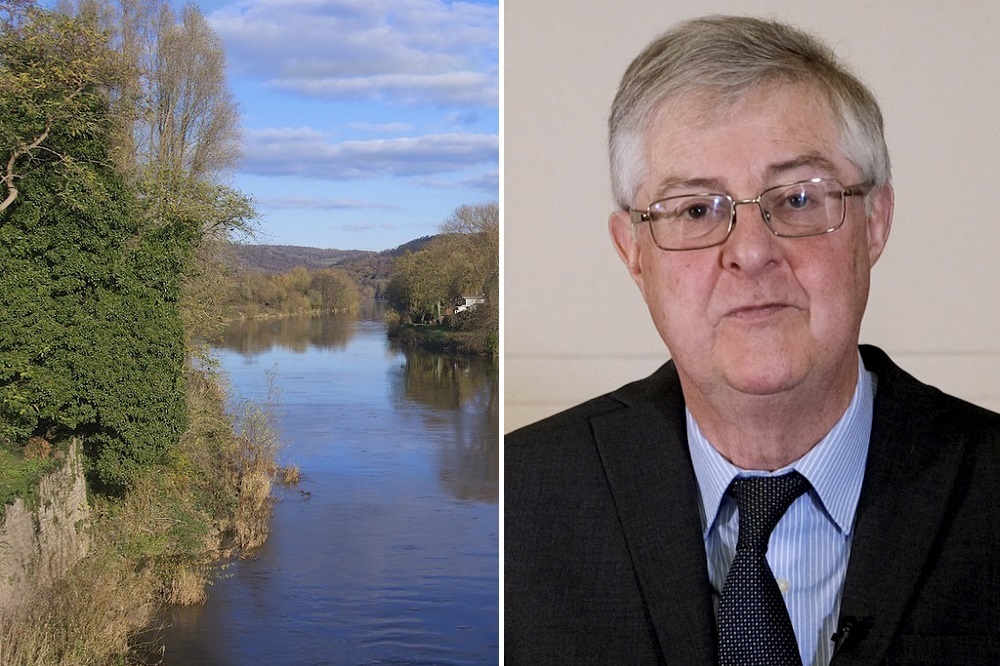 Wales doesn't control its own water resources and infrastructure because the UK Government believes "devolution was a mistake" First Minister Mark Drakeford told the Senedd today (28 March).
Mr Drakeford was responding to a question from Plaid Cymru Leader Adam Price MS who said: "It's six years since the UK Government promised to transfer the power to Wales over all of our water resources and infrastructure."
It hasn't happened, and Mr Price wanted to know: "Why is that?"
According to the First Minister, since 2019 the Welsh Government has faced a Westminster Government that doesn't respond to issues on that rational basis.
Following the General Election in 2019, Mr Drakeford said he believed there was "a very different regime" in Westminster.
"The history of devolution is, that from 1999-2019 under governments of different persuasion in Westminster, it was possible to have rational discussions of where powers lay," explained Mr Drakeford.
However, since 2019, he said: "It (UK Government) responds on an entirely ideological basis that devolution was a mistake, and that the work of the Westminster Government is to roll it back in the opposite direction whenever it can, and never to transfer new powers to Scotland or Wales."

Exporting water
Wales exports 320 million litres a day of water to England from Cwm Elan in mid Wales, for which Dŵr Cymru receives just £7 million from Severn Trent. The agreement dates back to 1984, Adam Price MS told the Senedd.
"Welsh Government, we are told, have no formal powers to change the terms of that agreement. It's about fairness and the current agreement doesn't reflect a fair price, particularly when Welsh Water customers face the second highest bills in the whole of England and Wales."
In his response to Mr Price, Mr Drakeford said there are existing contracts in place that govern the price in place today and added: "I do not myself sign up to a nationalist view of water, I do not object to English people drinking Welsh water.
"But what I do say is that the economic, environmental and wider benefits to Wales must be demonstrated in any relationship in which the natural resources of Wales are used to the benefit of other citizens in the UK."
In any future re-negotiations, continued Mr Drakeford, "The price paid for that precious natural resource must reflect the value of that resource to Wales.
Broken pipes
Plans by Thames Water to extract 180 million litres of water a day from Llyn Efyrnwy in Powys, and transfer it to the south-east of England, appear to have been scrapped.
Mr Drakeford said he believed the position "had moved ahead a little today – I am relying simply on a newspaper report this morning.
"The Guardian is reporting that the Environment Agency has turned down the Thames Water plan and instructed it to return to the drawing board and come forward with a better plan, including the plan to extract water from Wales via the River Severn."
"Thames Water should be fixing leaks in its own system, leaks which would, were they to be fixed, would almost match the entirely its plan for extracting water out of the Severn and backfilling that through drawing water out of Welsh resources."
The UK have some of the highest daily usages of water per head of the population, and Thames Water should also be focusing on reducing the demand, Mr Drakeford said:
"On average we use 141 litres per day, in Belgium just across the Channel the average is 95 litres a day."
---
Support our Nation today
For the price of a cup of coffee a month you can help us create an independent, not-for-profit, national news service for the people of Wales, by the people of Wales.