News
Drakeford says Senedd election will be 'challenging' for Labour
//= do_shortcode('[in-content-square]')?>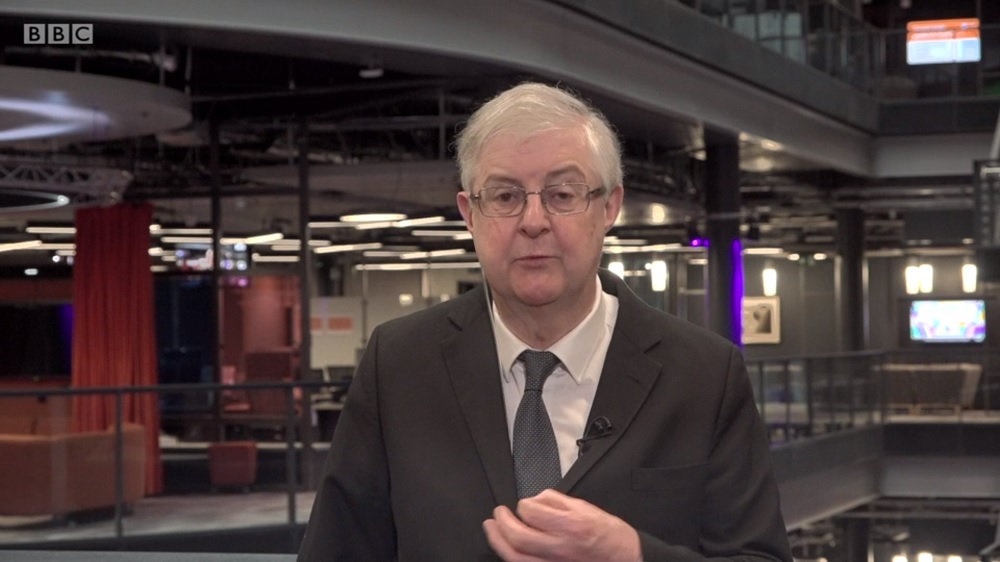 Mark Drakeford has admitted that the Senedd election will be "challenging" for Labour.
Speaking on the Andrew Marr show he said that he did not expect a "drubbing" but that the pandemic and over 20 years in government would take their toll.
Andrew Marr had drawn attention to a YouGov poll published on Monday showing that Welsh Labour could drop seven seats to the Conservatives and Plaid Cymru in the Senedd election on May 6.
The Conservatives are projected to win five seats and Plaid Cymru three, with Labour winning one extra regional seat in the north of Wales.
"The polls suggest that Labour is going to face its worst ever performance at a Senedd election," Andrew Marr said. "Why do you think that drubbing might be about to happen?"
Mae Drakeford conceded that it could be a difficult election for them to fight.
"I don't think that drubbing is about to happen," he said. "I'm not prepared to start from that premise.
"But I do think that this is a challenging election for the Labour party in Wales, of course. Fighting it during a pandemic, fighting it at a time when we've been in office here for the whole of the period of devolution.
"But this will be an election in Wales about trust and about ambition. Who do people in Wales trust to complete the job of keeping Wales safe.
"The party that has the genuine ambition to lead Wales not simply out of coronavirus but into the sort of future people in Wales want.
"My job, the job of Labour candidates and Labour activists throughout Wales, will be to have those conversations – to persuade people once again that it is the Labour party here that is closest to their hopes for the future, and the party they should trust again to be in government here in Wales."