News
Drakeford's belief in the union 'trumps' his belief in equality, says Plaid Cymru MS
//= do_shortcode('[in-content-square]')?>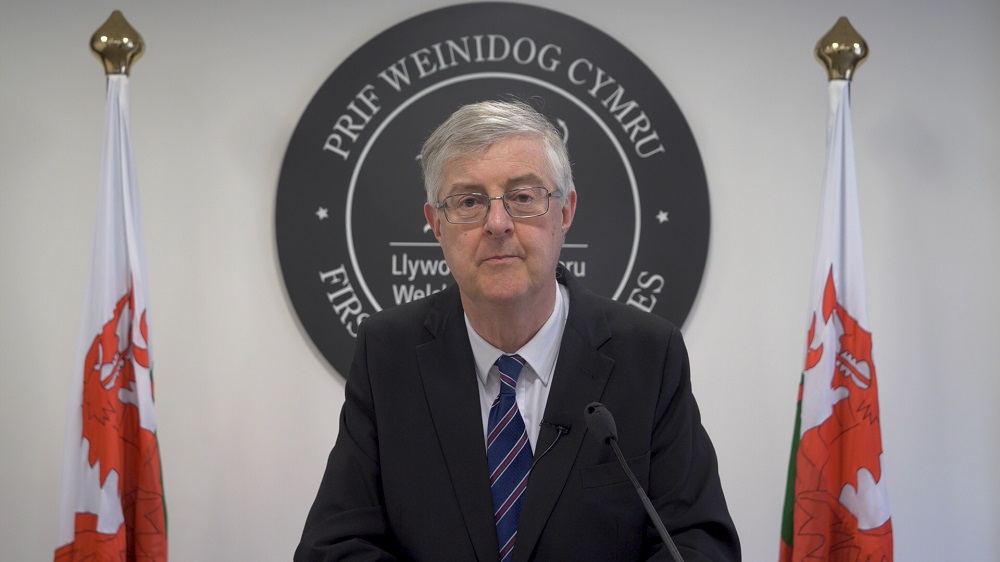 Mark Drakeford's belief in the union "trumps" his belief in equality, according to a Plaid Cymru MS.
Sioned Williams, who represents the South Wales West region, made the comments in the Senedd when she called on the Welsh Government to demand the devolution of more powers to Wales from Westminster.
Williams criticised the First Minister for his suggestion that welfare benefits and most taxes are "better discharged at a UK level."
She pointed to the high level of child poverty in Wales, as well as "harsh and unjust" cuts to the welfare system from Westminster, as reasons why the powers should be under the control of the Senedd.
In debate in the Welsh Parliament, Plaid Cymru called on the Welsh Government to start the process outlined in the Government of Wales Act 2006 to bring powers to Wales over matters currently reserved to Westminster.
These include policing and justice, rail, welfare, broadcasting, energy projects, the Crown Estate, the Gender Recognition Act 2004 and the power for the Senedd to call a binding referendum on Wales's constitutional future.

'Drag its feet' 
Sioned Williams said: "Why does the Labour Welsh Government continue to drag its feet on devolving powers that will make Wales better off? Why deny Wales a further powerful lever that would help tackle poverty?
"Why not act to help lift up our people? During the election campaign, the First Minister said he believed powers over welfare benefits and most taxes are 'better discharged at a UK level.'
"Even if the result is the highest level of child poverty in the United Kingdom? It would seem that the First Minister's belief in the union trumps his belief in social equality.
"The First Minister is effectively saying that the children of Wales living in poverty must wait—they must wait for a change of Government in Westminster, even if that takes 10 or 15 years, or more.
"Welsh families in need can't afford to wait that long. If this Government truly aspires to ensure dignity, fairness and a decent life for all of our people, there can be no argument against securing the means to do so."
She also said: "Since 2010, the UK Conservative Government has restructured our welfare system in a harsh and unjust manner.
"Although it has the resources to ensure that our poorest children and families don't go hungry and fall through the net of the welfare state, it's failing to do so.
"Along with that, we must look at the failure of the Welsh Government to eradicate child poverty by 2020.
"Now, Wales has the highest rate of child poverty of any nation in the UK, with one in three children living in poverty. It's a national scandal; a damning reflection of the impact of Conservative austerity and 20 years of the failure of Labour in Wales to do little more than manage poverty."