News
Drivers warned of tough penalties for breaking new 20 mph speed limit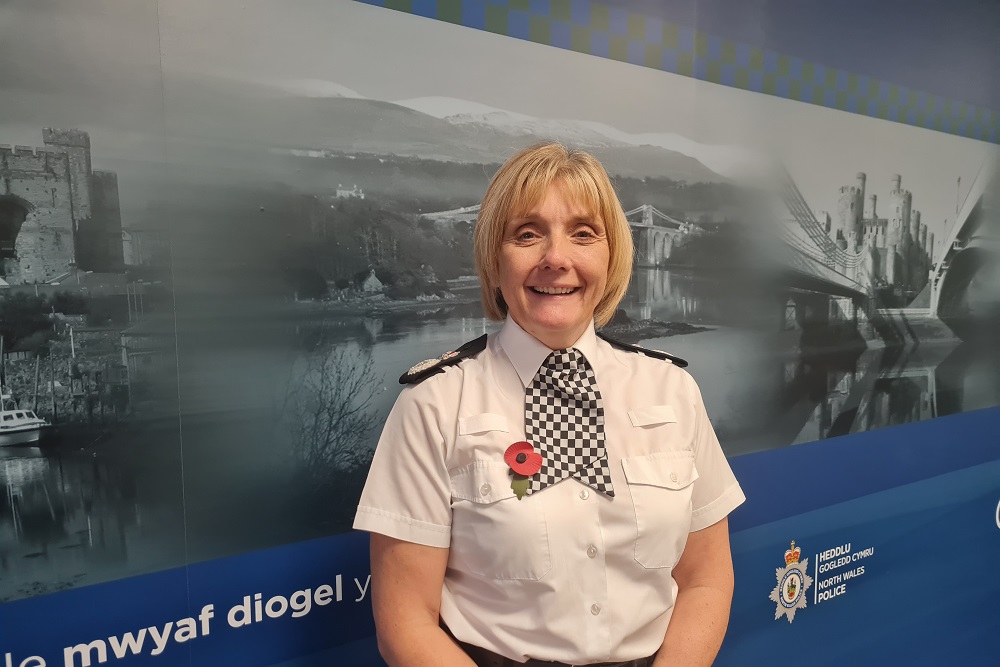 Richard Evans, local democracy reporter
North Wales Police's highest ranking officer has warned that drivers caught speeding over 30 mph in new 20 mph zones could face tough penalties.
But Chief Constable Amanda Blakeman admitted that a period of "grace and education" would be needed to support people and communities through what she described as a "significant" change in road rules.
Speaking at the North Wales Police and Crime Panel meeting at Bodlondeb, Conwy, Chief Constable Blakeman took questions from members of the panel where she explained the police's planned approach once the law changes.
The Welsh Government is set to introduce a new default 20-mph speed limit on 30-mph roads.
It is hoped the move will reduce the number of deaths and serious injuries, particularly in areas with large numbers of pedestrians and cyclists.
The change is set to come in on September 17, unless exceptions are made locally.
It is hoped the move will reduce the number of deaths and serious injuries, particularly in areas with large numbers of pedestrians and cyclists.

Tourists
Cllr Nigel Williams asked how the chief constable was going to police the new 20-mph law, raising the issue of tourists travelling across the border.
"So we have the 20-mph areas that are to be designated by local authorities," said the chief constable.
"So that will be areas that are identified and deemed to be necessary to move from a 20 to a 30 (mph), and my approach is going to be one of deploying my resources in the areas of the highest harm. So that's where I want to see our physical policing assets being placed.
"So if it's an area where we've had people killed or serious injuries on a road where a 30 becomes a 20, then I'll be interested in looking at those areas.
"If it's that somebody is travelling through that area, and we've set some identified limits in relation to it – say for instance it is under 25 miles an hour – we will be looking at words of advice.
"If it's up to 30 miles an hour, we will be looking at a there-and-then education programme working with Go Safe, Welsh Government, and with my officers to identify who is going to deliver that. Also, as part of that, we are looking at the Fire Service being part of the education programme as well."
But she warned: "If it's (they are travelling) over 30 (mph in a 20-mph zone), that position becomes untenable in relation to speeding.
"What I would say is one of the areas that I'm most concerned about at the moment are those coming onto our roads and losing their life, finding themselves in a position where they are way in excess of the speed limit or are, for instance, our motorcyclists coming into the area.
"So that's where I want to prioritise my resources and always will be where the highest harm is that I can identify. That doesn't mean we will be ignoring the 20 miles an hour (speed limit), but I want to see the evidence-based (approach) in relation to where I prioritise resources across there."
Road design
The chief constable then went on to explain that road designs would eventually make it more difficult in some residential areas to travel over 20 mph – presumably referring to measures such as speed bumps.
She added: "I can't imagine anybody being against 20 miles an hour (speed limit) outside schools or areas where people are particularly vulnerable, but there is a degree of education and grace that needs to go alongside that at this time when things are very difficult in our communities: the cost-of-living crisis, and (if for instance) people are finding themselves with additional fines and points on their licence.
"I want to take a very cautious approach with our communities in order to educate properly and to be able to support people through this quite significant change."
---
Support our Nation today
For the price of a cup of coffee a month you can help us create an independent, not-for-profit, national news service for the people of Wales, by the people of Wales.