News
Duolingo set for talks with Welsh Government over mothballing of Welsh language course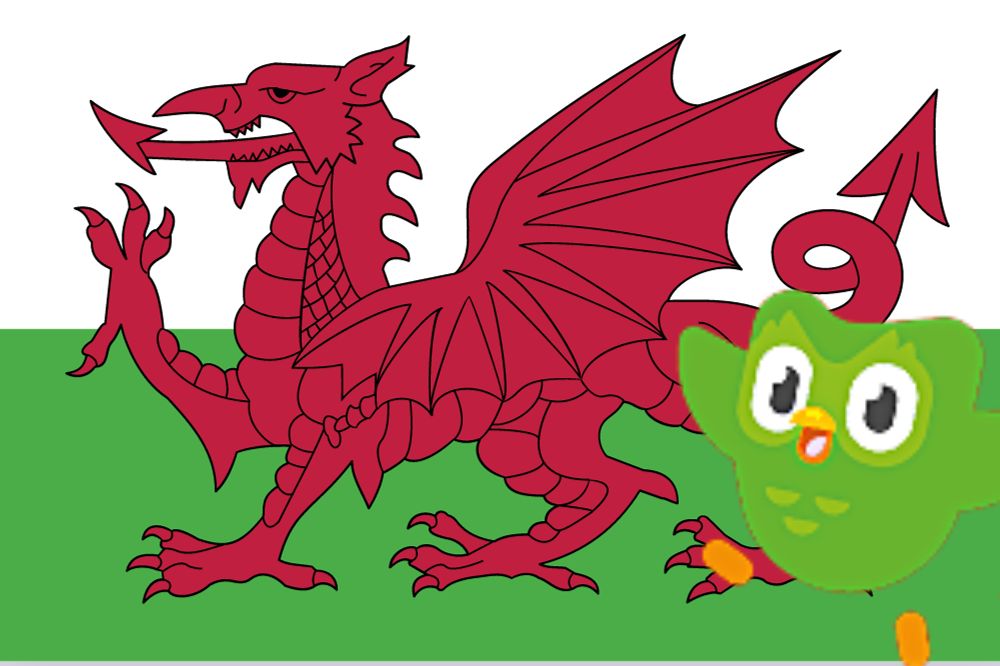 Emily Price
Duolingo is set for talks with the Welsh Government following news that the learning app will mothball its Welsh course.
The app uses game-like experiences to help learners practice and improve their language skills. At one point Welsh was the biggest growing language course on the platform.
From today (1 November) the course is set to be frozen in time with no further updates or edits.
After Nation.Cymru broke the news of the app's mothballing, Minister for Education and Welsh Language, Jeremy Miles wrote to Duolingo to ask them to reconsider.
Duolingo has since contacted Mr Miles offering to meet in person to "discuss next steps".
A spokesperson said: "Duolingo's Welsh course is not going anywhere – it will remain free for all. We're incredibly proud that Duolingo is one of the most popular ways for people to learn Welsh, and we want to continue to do our part towards the Welsh government's goal of 1 million Welsh speakers by 2050.
"Given the outpouring of support over the past week for our course, we've reached out to the Welsh government to understand how Duolingo can continue to support Cymraeg 2050."
Duolingo has also reached out to Labour's shadow Tech minister Alex Davies Jones MP who who had expressed concerns in a letter sent to the app's CEO.
A group of volunteers wrote the course and maintained it from its launch in January 2016 until the volunteer programme ended in 2021.
Since then the National Centre for Learning Welsh took over the responsibility of developing and maintaining it.

Learners
Welsh tutor, Richard Morse led the group of volunteers who developed and maintained the Welsh language course on Duolingo.
He said: "Now let's hope both the Welsh government and Duolingo can agree on the obvious next step. Involving Duolingo closely in the Welsh government's plan to integrate the learning of Welsh across all ages (ie from primary school to adult learners).
"Since Duolingo is already by far the most popular method of learning Welsh with everyone from 5-90 yrs old."
The total number of people who have started learning Welsh on Duolingo since launch is 2.5 million which was announced on St Dwynwen's Day this year.
Today there are 663K active learners.
A Senedd petition was started by Kierion Lloyd asking that Mark Drakeford personally intervene with Luis von Ahn, the CEO of Duolingo.
It has far gained over 3200 signatures.
Mr Lloyd said: I'm a learner, and I felt frustrated at this news. Resources for Welsh learners are very limited and to hear that one of the popular resources will no longer be updated was very disappointing.
"knowing that the Welsh Government want to have a million Welsh speakers by 2050 surely they would want there to be a variety of resources available in order to encourage people to learn, or assist in their learning.
News of the course being mothballed and the Senedd petition even made it onto an Australian news social media channel.
Mr Lloyd added: I noticed that the petition now has over 3,000 signatures – bendigedig! Petitions need 10,000 signatures to ensure that they get discussed in the Senedd, and I hope that this target can be reached.
"Even if an individual doesn't use Duolingo themselves (maybe they are fluent or not wanting to learn), hopefully they will consider signing for the benefit of those who do use it. Diolch yn fawr iawn."
---
Support our Nation today
For the price of a cup of coffee a month you can help us create an independent, not-for-profit, national news service for the people of Wales, by the people of Wales.