News
Dŵr Cymru bosses to face Westminster grilling following sewage dumping admission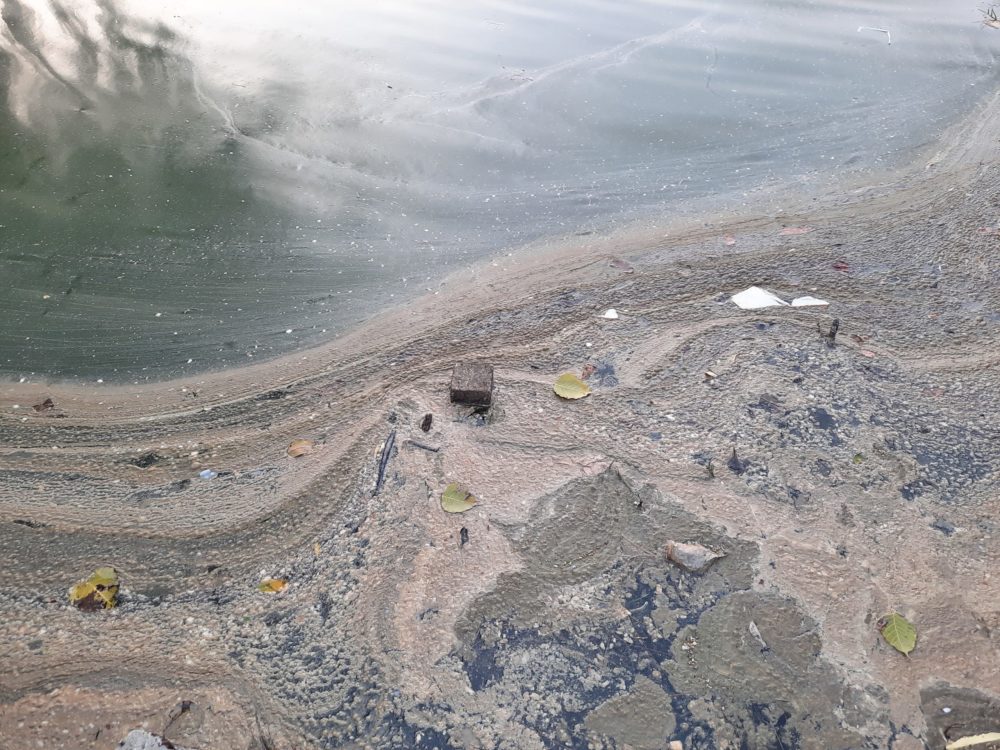 MPs are set to grill Dŵr Cymru bosses at Westminster on Thursday (23 November) following the company's admission last month that it had been illegally dumping sewage for years.
Welsh Water confirmed that between 40 and 50 of its wastewater treatment plants are currently operating in breach of their permits after being shown data by an environmental campaigner.
Analysis by Professor Peter Hammond, from campaign group Windrush Against Sewage Pollution, showed the worst offender is the Cardigan plant in west Wales, which spilled untreated sewage on 1,146 days from the start of 2018 to the end of May 2023.
The plant discharges into the River Teifi, which flows into Cardigan Bay – the home of Europe's largest population of bottlenose dolphins.
Prof Hammond's analysis of data over a five-year period showed there were 2,274 days when untreated sewage was released in breach of a permit.

Overwhelmed
Water treatment works are allowed to discharge untreated sewage in order to ensure it does not become overwhelmed during heavy rain, but this overflow level is regulated by permit.
Welsh Water said it plans to build a new £20 million water treatment works for Cardigan as part of a £40 million package in the county.
In a three panel session, the MPs will also hear from Professor Peter Hammond (whose data prompted the admission), regulators Ofwat and Natural Resources Wales, before hearing from Dŵr Cymru's Chief Executive, Chief Financial Officer and Managing Director of Wastewater Services.
Among other issues, the Committee will be probing what action Dŵr Cymru is now taking to prevent further sewage spills, whether the system of self-reporting is working appropriately and what powers regulators have in penalising water pollution events.
This is the third evidence session the Committee is holding in relation to its work on Water quality in Wales. In April, following the initial hearing, Committee Chair Stephen Crabb wrote to the Minister for Climate Change stressing the urgency that Wales' ageing combined sewerage system must be replaced to avoid further sewage discharges.
Investigation
Following Dŵr Cymru's admission,  Natural Resources Wales launched an investigation examining the severity and frequency of permit breaches by the water company.
Politicians also called for a review of the company and called for tougher action against sewage dumping from the Welsh Government.
Plaid Cymru spokesperson for climate change, Delyth Jewell MS said: "This is hugely concerning for our natural environment. Untreated sewage can lead to a myriad of problems for our rivers and the ecosystems they support. Urgent answers are needed to explain why Dŵr Cymru has not faced penalties for these ongoing failures and why this situation has persisted for almost a decade without decisive action.
"It is also crucial that the Welsh Government exercises all the constitutional powers at its disposal to strengthen our environmental governance arrangements over water. Through our Co-operation Agreement with the Welsh Government, Plaid Cymru has secured a commitment for legislation in this regard."
Janet Finch-Saunders, the Welsh Conservative shadow climate change minister, said: "Welsh Water has broken the law and must face the consequences.
"At a time when Welsh Water are planning to increase bills, even though their customers experience the second highest average bill in Wales and England, is completely unacceptable when they have been misleading the public for years and dumping harmful sewage into our waterways.
"The Labour Government need to follow the lead of the UK Government and start holding this disgraceful dumping to account by fining and start prosecuting Welsh Water, their inaction is harming our environment and waterways."
Tougher action
Jane Dodds, leader of the Welsh Liberal Democrat, added: "We have the second highest bills across the whole of England and Wales, company bosses have been awarded thousands in bonuses and at the same time have been illegally dumping sewage into our rivers.
"I have repeatedly led calls in the Senedd for tougher action on sewage dumping and for a full review of Dwr Cymru and its operation.
"The Welsh Labour Government must take those calls seriously or risk the future of our rivers."
Earlier this month, Peter Perry, chief executive of  Dŵr Cymru, told the Senedd's Climate Change Committee, told MSs that the company has 3,500 permits and flagged less than 200 to Natural Resources Wales (NRW).
"It's inevitable with an imperfect infrastructure that you're going to find things," he said. "But we have always been totally open and transparent.
"When we find those problems, we flag them – we then work with NRW to prioritise fixing them…. This has never been treated in an underhand way."
He added that nobody "gets out of bed in the morning looking to cause pollution".
---
Support our Nation today
For the price of a cup of coffee a month you can help us create an independent, not-for-profit, national news service for the people of Wales, by the people of Wales.