News
Eating disorders: Patients in Wales sent to England and Scotland for treatment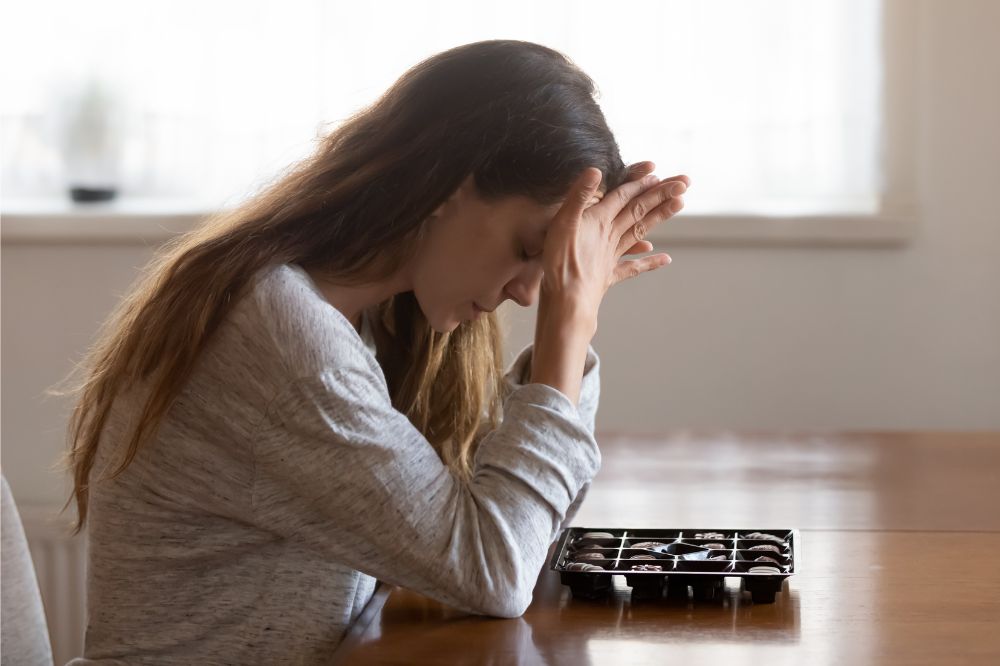 Emily Price
People in Wales suffering with eating disorders are being sent hundreds of miles across the border to England and Scotland in order to receive specialist treatment.
UK eating disorder charity, Beat has described access to eating disorder services in Wales as a "postcode lottery" and warned that treatment provided far from home can be isolating for patients and make the transition back to "normal life" far more challenging.
Although it's estimated that 58,000 people in Wales have an eating disorder, there is currently no residential unit for patients requiring specialist care.
In the Senedd on Wednesday (14 June) Shadow Minister for Health and Wellbeing, James Evans MS, asked First Minister Mark Drakeford to confirm what progress has been made to provide a specialist eating disorder centre in Wales.
Responding, Mark Drakeford said that a single eating disorder service in Wales would be "far more geographically inconvenient" than services that can be accessed in England.
The First Minister said: "It's always been the case that in Wales we sometimes think it is clinically better for people to access specialist services that are provided across the border.
"I'm not a nationalist in the way that the member appears to be. I make the point to him that sometimes on a population of 3 million people, a specialist service will be better provided across all borders. That has always been the case for over 20 years and for certain specialisms, it will continue to be the case in the future."
Urgency
Eating disorder charity, Beat's Director of External Affairs, Tom Quinn said: "There is a lack of specialist eating disorder care in Wales, which means that people with these serious mental illnesses often have to travel outside of the country to get the care they need.
"In 2018 the Welsh Government made an ambitious commitment to improve eating disorder services across Wales.
"However, over four years later, there has been a distinct lack of progress and people with eating disorders are still being let down.
"The Welsh Government must act with more urgency and immediately set out a timescale outlining how it will improve eating disorder services in Wales."
Speaking after First Minister's Questions. James Evans MS said: "People in Wales should not have to be traveling as far as England and Scotland to receive specialist treatment for eating disorders.
"Leaving behind family to undertake long and often exhausting journeys to other parts of the United Kingdom only adds to a patient's distress.
"The people of Wales quite rightly want to see health care provisions for their needs provided to them here in Wales. That is one of the reasons we have healthcare policy devolved in Wales.
"The First Minister needs to acknowledge the sensitive nature of the subject, listen to his back-bench MS's, and present a timescale for when his government will deliver on specialist clinics for some of the most vulnerable people in our society."

Cross-party support
Calls for better care for those suffering with eating disorders has received cross-party support with Labour backbencher Sarah Murphy MS urging the Welsh government to provide a timescale to indicate when a residential unit will be available for patients living in Wales.
Last year, the Bridgend MS emotionally spoke out in the Senedd about her own struggles as a teenager with anorexia.
Her only option was a residential unit in Bristol – but she was later informed that the ward was full.
Her other option would have been to be looked after at an adult psychiatric ward in East Glamorgan Hospital, even though she was only 14 years old at the time.
A Welsh Government spokesperson said: "We recognise the impact eating disorders can have on people's lives and we are increasing investment in eating disorders services, including an additional £2.5 million this financial year.
"Most people who need to access services, including in-patient care, will receive this care in Wales and we are also working with the Welsh Health Specialised Services Committee to explore the options for a specialist eating disorder unit in Wales.
"We expect all health boards to provide specialist, multi-disciplinary support for people with eating disorders."
---
Support our Nation today
For the price of a cup of coffee a month you can help us create an independent, not-for-profit, national news service for the people of Wales, by the people of Wales.