News
Elected second chamber based on nations and regions 'unlikely to happen', says Labour grandee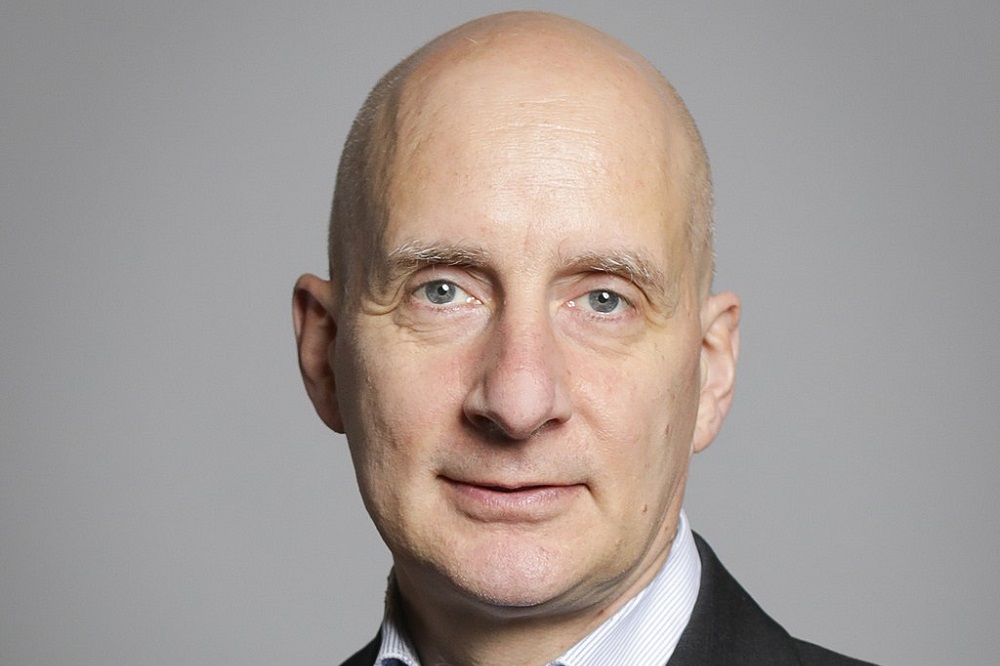 Martin Shipton
A former UK Labour Cabinet Minister has cast doubt on claims that an incoming government led by Sir Keir Starmer would be able to replace the House of Lords with an elected second chamber based on the nations and regions.
Recently ex-Prime Minister Gordon Brown recommended such a radical reform in a report commissioned by Labour.
But Lord Andrew Adonis, who served as Transport Secretary in Mr Brown's Cabinet and earlier was a constitutional adviser to Tony Blair, has now argued that getting Parliamentary approval for such a change would be fraught with difficulty.

Restructure
In an article for Prospect magazine, he states: "What form might a radical restructure of the Lords take? This is where, despite Keir Starmer's nod towards radical reform, agreement breaks down within Labour ranks. For beyond removing the remaining hereditary peers, which is constitutionally inconsequential, there is no consensus on reform.
"Some want to continue with a fairly weak second chamber which is nominated, just on a different basis to today with fewer and hopefully 'better' members, whereas others favour an elected second chamber, which even with the modest amending and delaying powers of the existing revising House would be far more assertive because of its democratic credentials.
"I am in the elected camp. Unless the Lords is elected, its legitimacy and efficacy will always be severely impaired, however good the system of nomination. The reality is that whatever the balance between Tory and Labour, a nominated House will probably always suffer the double handicap of being both democratically illegitimate in principle and heavily dominated by London and the southeast in practice, where about half its current members reside (myself included).
"What of Gordon Brown's idea of 'a senate of the nations and regions'? I like this idea, partly to strengthen devolution across the UK. Such a chamber could in theory be indirectly elected. But the big practical problem is that England' which accounts for more than 80% of the UK population, has no systematised form of devolution, and in particular no regional assemblies except for Greater London. So a second chamber on the German model of the Bundesrat, representing Germany's 16 federal state governments, is impossible.
"The only way of composing a UK senate of the nations and regions is therefore either to have it directly elected—by some form of proportional representation so it isn't a replica of the Commons—or to attempt some form of regional nomination, the complexity of which I cannot even begin to conceive."
Controversial 
Lord Adonis concludes: "The reality is that any radical reform of the Lords will be difficult and controversial, with strongly conflicting views about different options. Every aspect of a new second chamber – its size, its composition, its powers, even its geographical location – will be contested item by item, consuming huge amounts of legislative time even if successful. And it could probably only be successful if attempted at the beginning of a Labour government, like the removal of the hereditary peers by Tony Blair after 1997, when there is the political will to override intense opposition from existing Lords.
"In my view, if major reform is worth attempting at all, it should be for a reform which has the potential to make a real difference—ie an elected second chamber which is both far more representative than the existing life peerages and far better able to stand up to Britain's 'elective dictatorship' than the existing weak House of Lords. But even after Johnson, that is a minority view among my Labour parliamentary colleagues, and a tiny minority view in the Lords. So unless Truss and Sunak are as bad as Boris over peerages, I wouldn't bet on radical reform."
Reacting to Lord Adonis' argument, Blaenau Gwent Labour MS Alun Davies said: "Lords reform will be a real test of Labour's determination to put the inequality, corruption and failures of the Tory years behind us. Abolition and reform of the Lords is a key part of renewing Britain, our democracy and economy.
"There will always be the siren voices of conservatism who will want to maintain the status quo with only minor changes – and no changes which fundamentally address the power structures of Britain. But that will do nothing to address the fundamental inequalities of the British state.
"I believe that the overwhelming majority of Labour members, supporters and voters want more and want to see the corrupt House of Lords put into the bin of history."
---
Support our Nation today
For the price of a cup of coffee a month you can help us create an independent, not-for-profit, national news service for the people of Wales, by the people of Wales.