News
Emotional family reunion for Welsh firefighter hero returning from Turkey-Syria catastrophe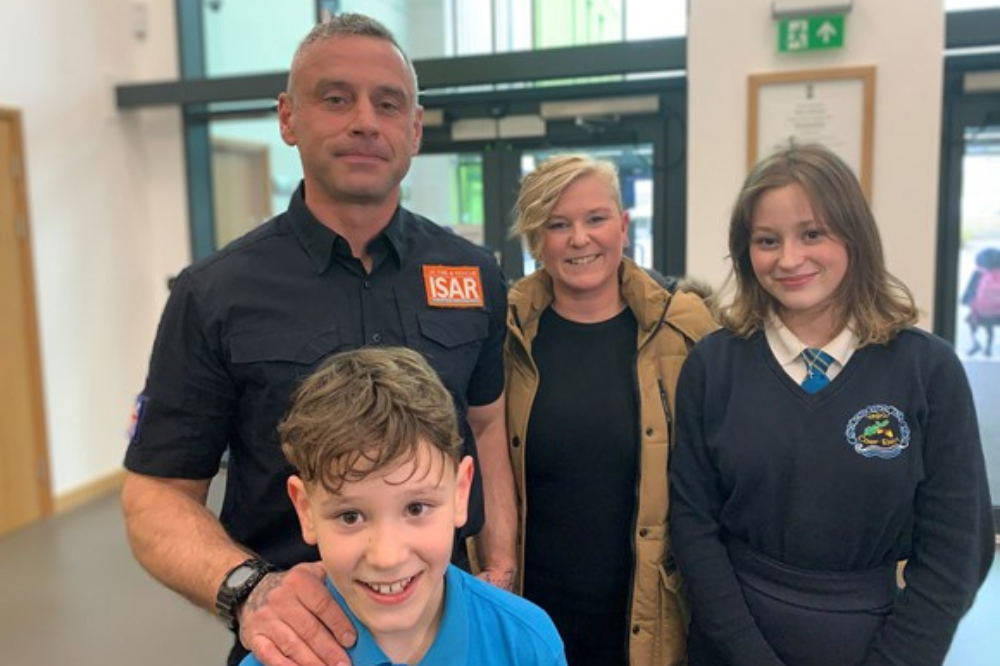 A Mid and West Wales Fire and Rescue Service firefighter had an emotional reunion with his family on Thursday after returning home from saving lives as part of the UK Government's response to the earthquake catastrophe in Turkey.
Tears of joy were shed as Dad-of-two Phil Irving surprised eight-year-old son Evan and daughter Esmei, 14, by arranging to have them pulled out of class to let them know he was back home, joined by his wife Lianne.
The 46-year-old was one of 77 search and rescue specialists from 14 fire and rescue services across the UK deployed to Turkey with the UK-ISAR team through the Foreign, Commonwealth & Development Office.
Phil, a Watch Manager at Haverfordwest Station, had spent the past week saving people entombed in the rubble of wrecked buildings.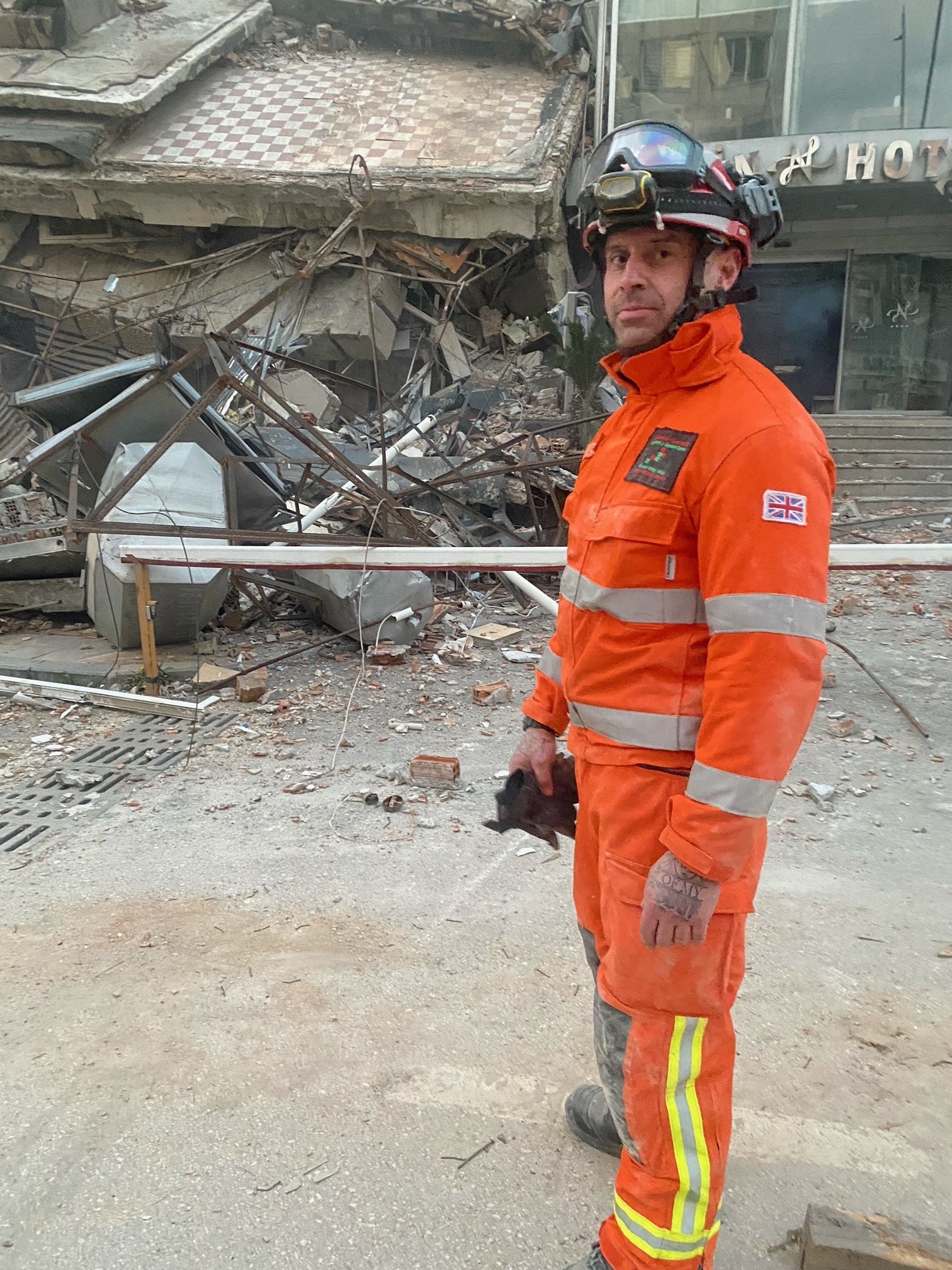 Anguish
As the death toll surges past 40,000, Phil had cause to hug his children a little tighter when he picked them up at Ysgol Caer Elen school, in Haverfordwest, Pembrokeshire yesterday.
Phil said: "I've witnessed the pain and anguish of so many people in Turkey who will never get to see their loved ones again.
"My eight-year-old boy Evan is my shadow and, unfortunately, he really struggled emotionally with me being away.
"My biggest takeaway when you consider what the people of Turkey are going through, is that it emphasises the importance of family. It so easy to take our lives and loves ones for granted."
Remarkable footage from Saturday, showed Phil and his UK-ISAR colleagues saving the lives of a man and woman who had both been trapped in a collapsed multi-storey building for 120 hours.

Disaster
Phil has been a firefighter for almost 24 years and has been volunteering with UK-ISAR for 17 years, playing a part in the Indonesia (2009) and Haiti (2010) earthquake responses.
Phil added: "I think that everyone in the country should be proud that the UK Government funds resources like UK-ISAR and the UK-Emergency Medical Team, which stand ready to step up and save lives when there is a humanitarian disaster such as what we are seeing in Turkey and Syria right now."
As the situation on the ground moves into in a new phase, from rescue to recovery, the UK is committing a further package of support to address urgent humanitarian needs in Turkey and Syria.
Phil and the rest of the UK-ISAR team were deployed to Turkey through the UK Government's Foreign, Commonwealth & Development Office.
UK Minister for Development, Andrew Mitchell, said: "The UK Government is proud that brave Welsh firefighters and medics have been at the very heart of our efforts to help the Turkish people in their hour of need.
"Both the UK-ISAR and UK-EMT pool world-leading expertise from across Britain to make a real difference in reacting to humanitarian disasters around the globe."
---
Support our Nation today
For the price of a cup of coffee a month you can help us create an independent, not-for-profit, national news service for the people of Wales, by the people of Wales.