News
Endangered seabird colony thriving on Anglesey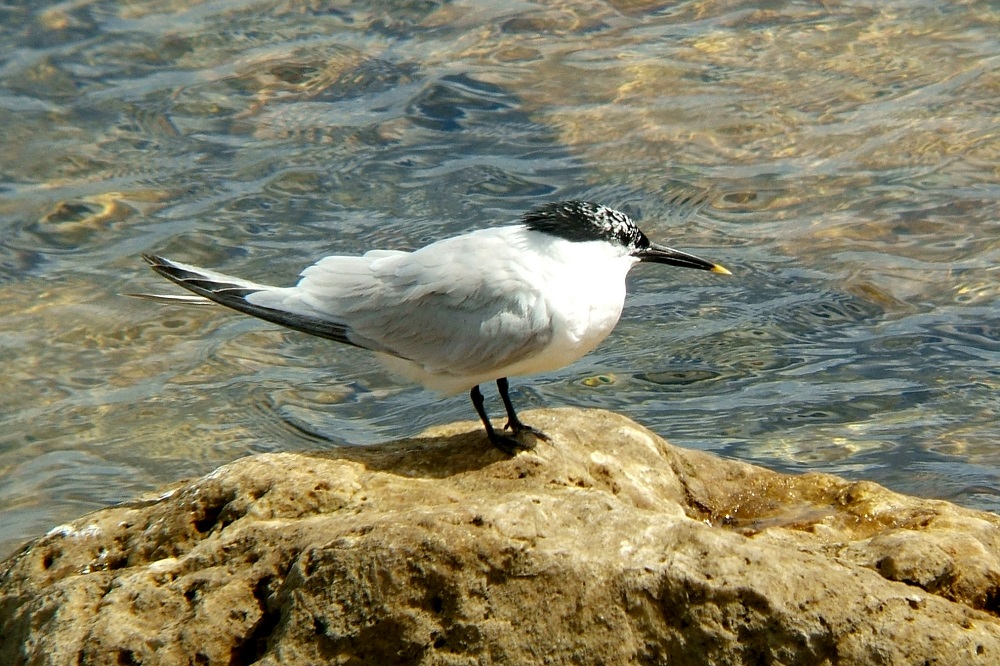 A new colony of an endangered seabird is flourishing in Wales just a year after it was first discovered.
The new Sandwich Tern colony, on a small inaccessible island in The Inland Sea, Anglesey, was spotted in 2022 by local birdwatcher Mark Sutton.
He promptly contacted RSPB Cymru and triggered efforts to monitor and protect the site.
The island, owned by the Welsh Government, was purchased when the A55 was built across Anglesey in the hope that it might one day become a significant nesting site for terns.
The new colony is only the second breeding colony of the bird in Wales.
As a result of the news that Sandwich Terns had started nesting on the island, a new partnership project was formed and a seasonal warden was employed by RSPB Cymru with funding from Welsh Government through the North and Mid Wales Trunk Roads Agent.
Electric fencing and vegetation management work was funded by Natural Resources Wales and carried out by expert conservationists Kehoe Countryside Ltd, whilst Land and Lakes and Welsh Government gave access permission.
The numbers of terns that bred on the island were even better than originally hoped. Surveys carried out by the warden showed that 118 pairs of Sandwich Terns settled to breed, rearing at least 71 young.
This colony of birds is a great addition to the larger Sandwich Tern colony at Cemlyn which this year was home to approximately 1,000 pairs.
The island also provided a home to 157 breeding pairs of Black-headed Gulls which successfully reared over 100 young.
There were also approximately 40 pairs of Common and Arctic Terns found breeding on the small islets near to the island.
The Inland Sea sits within the Anglesey Terns Special Protection Area (SPA) a site of European importance for terns which includes the larger tern colonies at The Skerries and Cemlyn Lagoon.
Sandwich terns are a relatively large tern, which breeds in colonies on sand and shingle beaches, islands and spits.
The birds, which are on the Red List as an endangered species, feed on fish, such as sandeels, sprats and whiting, which they catch by diving into the water.
It's hoped the new colony will help build resilience to seabird populations in what has been a difficult year due to the Avian Flu outbreak.

Havoc
RSPB Cymru Warden, Ian Sims said: "Although touched by Avian Flu the colony luckily escaped the worst ravages of this disease which has caused so much havoc in seabird colonies in the UK this year and last, making it all the more important in these uncertain times.
"It may be the junior partner at the moment, but it adds to the resilience of tern populations within the SPA – and also has fantastic potential to grow, and with some luck and some care that is exactly what we hope to see it do in the coming years."
Minister for Climate Change, Julie James said: "This is fantastic news to hear of a new Tern colony on Anglesey which is great for birdwatchers and hope will lead to an increasing and thriving population of Terns across Wales.
"I hope it will continue to sustain populations, increasing biodiversity and improving resilience of our vitally important seabirds, particularly in the face of pressures such as Highly Pathogenic Avian Influenza."
---
Support our Nation today
For the price of a cup of coffee a month you can help us create an independent, not-for-profit, national news service for the people of Wales, by the people of Wales.