News
Ending Brexit transition during Covid-19 crisis 'extraordinarily reckless' – Drakeford and Sturgeon
//= do_shortcode('[in-content-square]')?>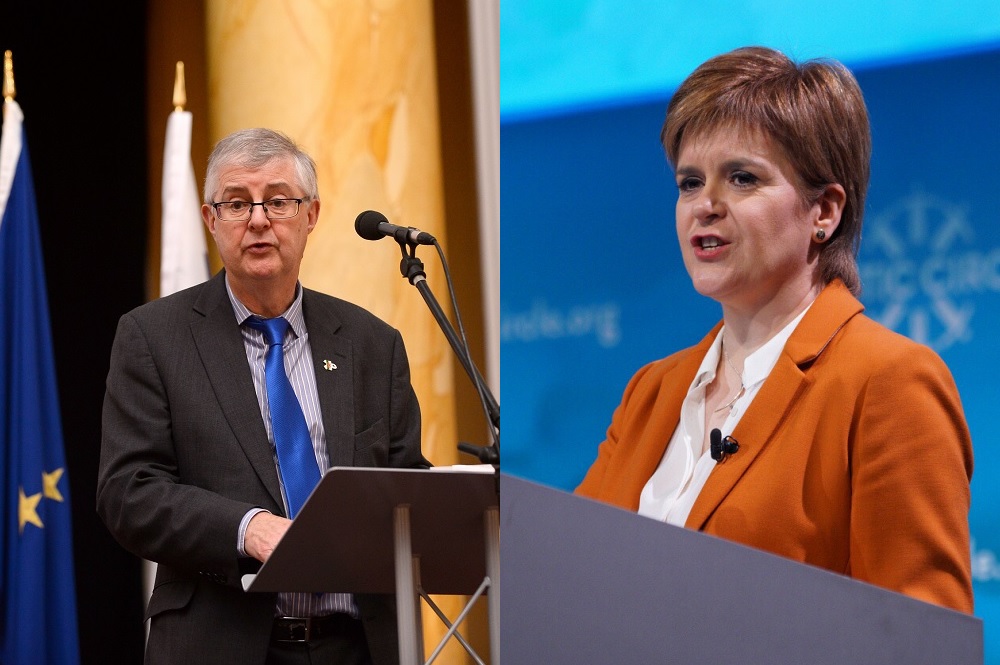 The First Ministers of Wales and Scotland have written a letter to Prime Minister Boris Johnson asking that he extends the Brexit transition period beyond the end of the year.
In the letter, Mark Drakeford and Nicola Sturgeon say that due to the Covid-19 crisis meant that the end of the year is the "worst possible time to end the transition period".
They said that the Withdrawal Agreement only allows an extension if it is agreed before the end of June.
"At the time the Withdrawal Agreement was signed no one could have imagined the enormous economic dislocation which Covid-19 has caused – in Wales, Scotland, the whole of the UK, the Eu and across the world.
"While we hope that the second half of this year will see the beginnings of a recovery, we believe that exiting the transition period at the end of the year would be extraordinarily reckless."
'Outside'
The UK Government have said that they do not plan to extend the transition agreement.
However, they are expected to backtrack today on its plan to introduce full border checks with the EU from January 1 over fears of the economic impact of coronavirus.
Cabinet Office minister Michael Gove is anticipated to make an announcement on Friday over border operations for when Brexit fully comes into effect at the end of the transition period.
The UK had committed to introduce import controls on EU goods in the new year, but ministers are now expected to adopt a more flexible approach to prevent the departure compounding the chaos from Covid-19.
A Government source said: "We recognise the impact that coronavirus has had on UK businesses, and as we take back control of our laws and our borders at the end of this year, we will take a pragmatic and flexible approach to help business adjust to the changes and opportunities of being outside the single market and the customs union."