News
Energy firm reveals its wind farm plans for Wales are inspired by the UK's biggest such project in Scotland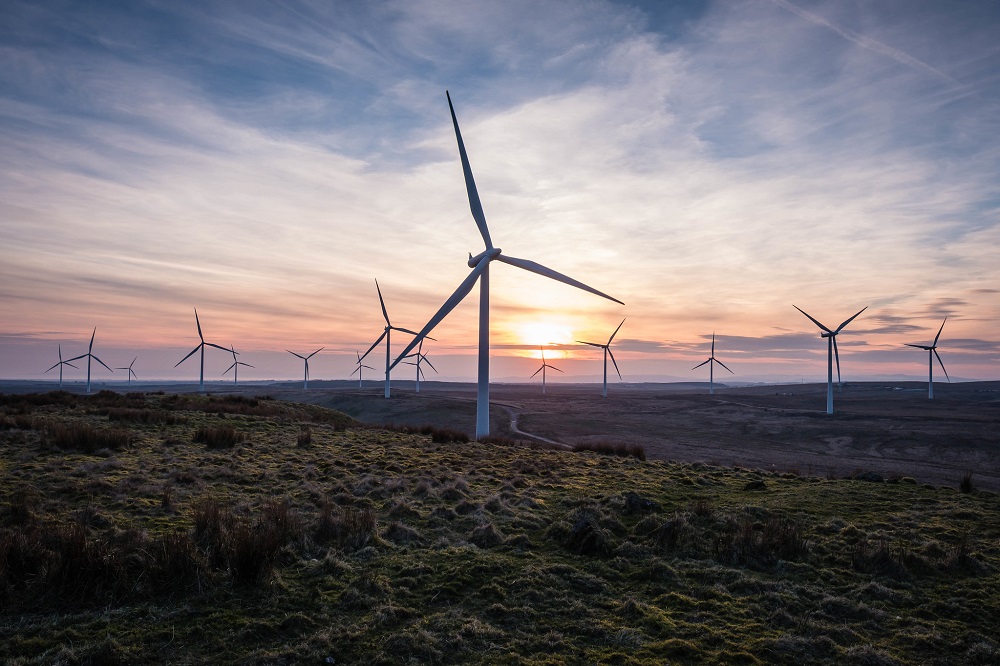 Martin Shipton
The biggest wind farm in the UK – on moorland less than 10 miles south of Glasgow city centre – is being hailed as the inspiration for a controversial plan to build a network of similar structures across mid Wales.
Whitelee Wind Farm, managed by Scottish Power Renewables, has been earmarked as a scheme to emulate by Bute Energy, whose onshore wind proposals have faced vocal opposition from those who don't accept they are necessary to combat climate change, and who object to what they see as the potential destruction of beautiful Welsh landscapes.
The idea to create a wind farm at Whitelee originated in 1996, but it took 10 years of planning, including gaining the approval of the three local authorities whose boundaries it straddles, before construction began at the site, which lies at 300 metres above sea level. Initially it had 140 turbines, later rising to 215, producing 539 megawatts of electricity at full capacity, enough to power about 350,000 houses.
Whitelee is also a recreational asset. It's criss-crossed with paths used by walkers, cyclists and horse riders, and has a visitors' centre popular with school parties and other visitors.

Peat blanket
The wind farm covers an area of more than 30 square miles and has tracks with a total length of 80 miles. It has multiple owners, including Scottish Water, the Forestry Commission and some private landowners, but Scottish Power Renewables has a lease on it. The moorland, formerly grazed by sheep and used for grouse shooting, is covered by a peat blanket which acts as a carbon sink. It's not suitable for arable farming.
Until recently the biggest wind farm in the UK, Whitelee's title has now been claimed by a bigger facility in Sweden.
Stuart George, the managing director of Bute Energy, said that Whitelee Wind Farm combines modern engineering and environmental sustainability: "The visitor centre acts as an educational hub, fostering discussions on the importance of renewable energy and its critical role in combating climate change," he said.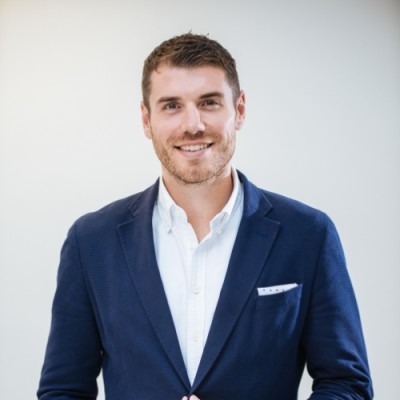 "The unique access that Whitelee offers the public demonstrates that onshore wind energy can deliver significantly more than just energy. The careful management and enhancement of peat, and the extensive improvement to habitats and biodiversity the wind farm has brought, highlight that wind farms can make a truly lasting impact that benefits the local community, and society as a whole."
Mr George said that Whitelee had not only provided a source of clean energy but also significantly benefited its local community: "It has stimulated job creation and economic activity, underscoring the potential for onshore wind farms to function as catalysts for economic and societal growth," he said.
"With its rich landscapes and coastal winds, Wales holds vast potential for onshore wind power. Similar to Whitelee, wind farms in Wales could trigger substantial economic activity, create jobs in various sectors, and draw further investment into the region.
"Our aim is to mirror Whitelee's economic success in Wales, recognising it as a unique opportunity to energise our economy, drive job creation, and attract green investment. Furthermore, the visitor centre at Whitelee serves as an excellent example of how renewable energy sites can become educational and tourist attractions. Moreover, capitalising on onshore wind power could enable Wales to make substantial strides towards meeting its renewable energy and climate targets.
"Onshore wind farms provide an excellent opportunity for Wales to take decisive action against climate change. Onshore wind is a critical technology in the path to Net Zero as it can be delivered at speed and at scale, all the while being the cheapest form of electricity generation.
"We at Bute Energy are committed to capitalising on the wind energy potential in Wales.
"By harnessing the weather, Wales has the opportunity to completely reshape and decarbonise its energy system. By embracing onshore wind farms, we can create a future where our energy is clean, our economy is robust, and our communities are engaged."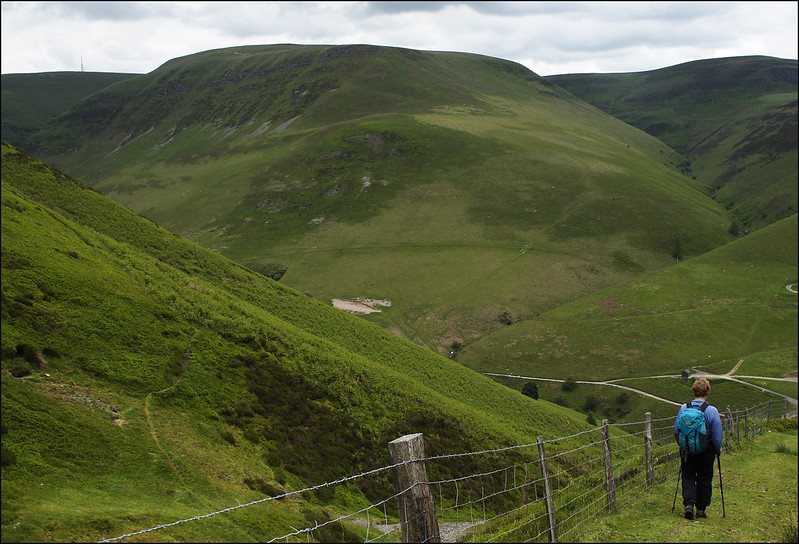 Jenny Chryss, of the group REthink, which opposes Bute Energy's plans, said there were significant differences between White Lee Wind Farm and Bute Energy's planned energy park at Nant Mihil, about five and a half miles east of Llandrindod Wells in an upland area known as Radnor Forest.
Nant Mihil Energy Park, if approved, will comprise the construction and operation of about 36 wind turbines, an electrical substation and control building, underground power cables, anemometer masts, site access tracks, habitat management, and off-site highways improvements including a new bridge over the River Wye.
Ms Chryss said: "Most of the 215 turbines are 110m to blade tip – exactly half the height of those planned for Nant Mithil. The rest (69) are 140m, 80m lower than Nant Mithil ones.
"Eaglesham Moor [where Whitelee Wind Farm is located] is flat and stands at 300m above sea level. The Nant Mithil site is undulating and goes to over 500 metres. So the cumulative height will be very different.
"Eaglesham Moor lies 9.3 miles south of Glasgow. Nant Mithil would sit adjacent to the highest point in Radnorshire, in a beautiful and remote upland area miles from any major city. It would be industrialisation of a unique rural landscape in isolation, rather than an expansion of an urban landscape. The only other industrialisation or urbanisation there would be nearby are Bute Energy''s other proposed wind farms, substations and pylons.
"Whitelee has more than half a million people living within a 30km radius, a completely different area to Radnor Forest. If you don't just consider Nant Mithil in isolation but surrounded by the other wind farms proposed by Bute, here and down the line, I'm sure you will get at least as many turbines as Whitelee alone, but all almost certainly higher and covering a larger area."
Loggerheads
Bute Energy and its detractors are at loggerheads.
While some of Bute's opponents maintain that onshore wind projects are not needed to enable Wales to meet its renewable energy targets,and that offshore wind is preferable, Bute insists that all forms of renewable energy must play a part in helping to combat climate change.
Equally, while the Welsh Government's policy is to prefer community ownership for wind farm projects, Bute Energy argues that huge capital investment beyond the scope of community groups is necessary if schemes are to be taken forward.
Big battles lie ahead.
---
Support our Nation today
For the price of a cup of coffee a month you can help us create an independent, not-for-profit, national news service for the people of Wales, by the people of Wales.