News
Ex-MP quits Labour over Starmer's backing for 'collective punishment' of Palestine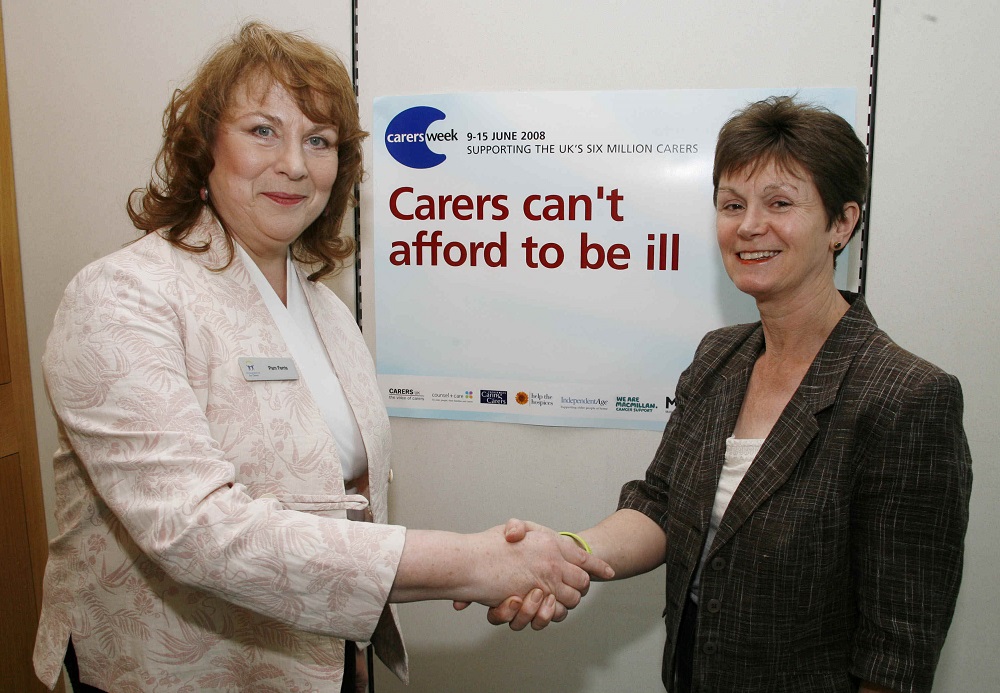 Martin Shipton
A former Labour MP living in Wales is one of several prominent activists to resign from the party because of Sir Keir Starmer's support for the "collective punishment" of Palestinians.
Lynne Jones was the MP for Birmingham Selly Oak from 1992 to 2010. After stepping down from Westminster, she moved with her husband to the Brecon and Radnorshire constituency, where she has served as chair of the local party. In 2022 she challenged former First Minister Carwyn Jones for the Wales seat on Labour's National Executive Committee, losing by 3,240 votes (60.3% ) to 2,129 (39.7%).
In her letter of resignation from the party, Ms Jones said: "The last straw has been Starmer's explicit support for Israel's collective punishment of the population of Gaza, despite this being a war crime, a fact of which he should have been fully aware before his interview with LBC.
"When I joined the Labour Party in 1974, we opposed apartheid in South Africa. Now it is not allowed even to mention that Israel is an apartheid state, a view endorsed by Amnesty International, Human Rights Watch and [Israeli human rights organisation] B'Tselem, as well as those with experience of apartheid in South Africa like Desmond Tutu (RIP).
"Since Starmer's election as leader, under what have clearly been exposed as false pretences, the Labour Party seems to be morphing into an undemocratic, oppressive organisation that stifles free speech. I will not be associated with this."
In an interview with LBC, Sir Keir said Israel "has the right" to withhold power and water from Palestinian civilians following the recent terror attacks on Israel by Hamas.

Oppressed
Clive Haswell, a former Chair of Cardiff North Constituency Labour Party, has also quit. In his letter of resignation he said: "Sadly, the response to the recent escalation of violence in the Middle East has exposed the Labour Party's complete abandonment of its moral authority and any sense of duty to defend the most oppressed. In its haste to appease the most powerful in society and a misguided appeal to the perceived base instincts of the electorate, a whole nation is to be sacrificed as one of the most odious regimes in the world executes a genocide.
"As the party leader gives unequivocal support to Israel in its clear mission to eradicate Palestine, he has committed the 'entire Labour Party' to this evil cause. Not in my name.
"Furthermore, Labour has committed our armed forces to yet another Middle East conflict. This turn in the Labour Party demonstrates that it is incapable of separating the right of Israel to exist from the ultra-nationalist view dominant in Israel that this is only possible if Palestine is entirely eliminated.
"In a stunning disregard for international law, Israel is to be uncritically supported in continuing with apartheid, blockades, expropriation of land, and now a crime against humanity through the starving and bombing of one million children into oblivion.
"I'm sure there will be many other Labour members who will be equally dismayed that the opportunity to provide international leadership to find a principled resolution for the peoples of Israel and Palestine is to be squandered, and at such huge cost."
Suspended
In 2021 Mr Haswell was suspended by the Labour Party after allowing two motions to be discussed by the Cardiff North party – one expressing solidarity with former leader Jeremy Corbyn when he had the party whip withdrawn at Westminster and the other raising concerns about freedom of speech within the party. Both motions were passed with overwhelming support. Mr Haswell's suspension was later lifted.
Lubaba Khalid has resigned as Young Labour's BAME official, saying: "As a Palestinian with direct family in Gaza, I am absolutely appalled by the comments made to LBC by the leader of the Labour Party and my local MP Keir Starmer, who said that Israel 'has the right' to withhold water and electricity.
"Collective punishment is a war crime under international law, I have spent the last few days worried about the safety of my family, and with electricity now cut off and communication limited, these worries are only exacerbated. "I have received zero support from the Labour Party, a common theme experienced by other Muslim and Palestinian members. The comments from the leadership this week have been the last straw. I can only conclude that the Labour Party is no longer a safe space for Palestinians and Muslims."
Some party members have also been angered after receiving emails suggesting they should not participate in public demonstrations of support for Palestine.
Strong advice
Advice from the party's general secretary David Evans states: "There will be a number of protests and demonstrations taking place. Elected representatives have been given strong advice not to attend any of these events, and I would urge you to exercise similar caution. Not only is this in the interests of our members' safety, but also to avoid placing colleagues in a position where they may share a platform with, or are close to, individuals that threaten to undermine the values and principles of the Labour Party.
"In the event that individual members are in attendance at these protests and demonstrations, I ask that no Labour Party banners are taken along. Individuals will not have the ability to control who they will be photographed alongside, and this risks threatening the Labour Party's ability to campaign against any form of racism and discrimination.
"The party's leadership has been clear that Labour fully supports Israel's right to defend itself, rescue hostages and protect civilians in line with international law. We must also distinguish the terrorists Hamas from the people of Palestine, and Labour has called for humanitarian access to Gaza, for food, water, electricity and medicines.
"I recognise that these tragic events in the Middle East will trigger great emotion and debate. However, I will not let that become a flashpoint for the expression of views that undermine the Labour Party's ability to provide a safe and welcoming space for all its members. This includes attempts to table motions at meetings that are prejudicial or grossly detrimental to the Labour Party and risk infringing the Labour Party's Codes of Conduct on Antisemitism and Islamophobia. Accordingly, and consistent with previous precedent, any such motions will be ruled out of order."
Andrew Draper, a member of Rhondda and Ogmore Constituency Labour Party, said: "I am an elected councillor and Chair of Gilfach Goch Community Council and speak solely in a personal capacity. The idea that I should not attend any demonstrations in support of Palestinian rights is poorly judged.
"I deplore the murders of civilians everywhere – both those in Israel by Hamas and those in Gaza by the Israeli Defence Force. It is vital that Labour members follow their conscience and join with others and stand up for justice and human rights. Protest in the face of injustice is what democracy is built on. Standing up and being counted is more important than worrying about brand image."
---
Support our Nation today
For the price of a cup of coffee a month you can help us create an independent, not-for-profit, national news service for the people of Wales, by the people of Wales.