News
Ex-UKIP councillor convicted of working illegally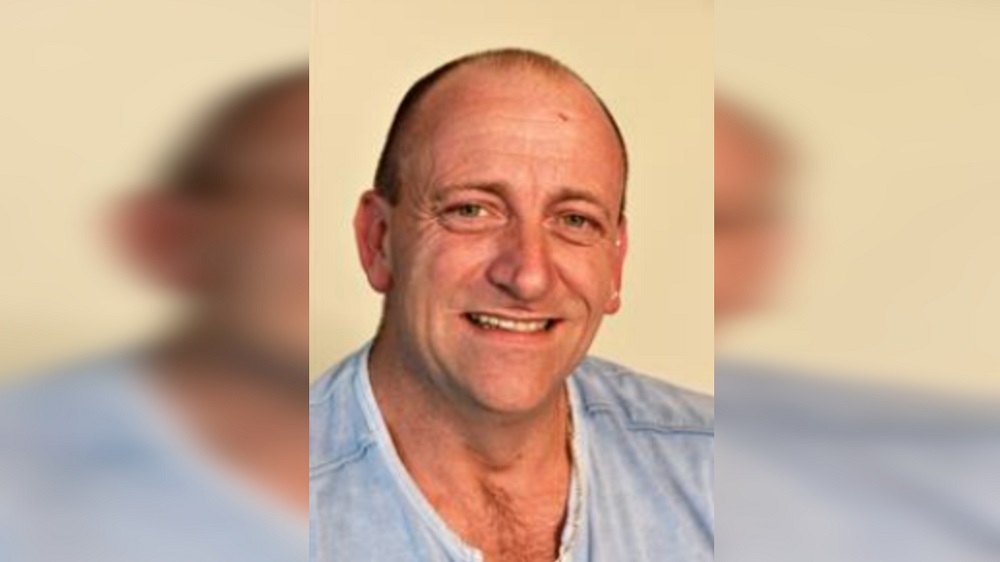 Martin Shipton
A former councillor and Senedd candidate who joined UKIP because of his strong feelings about "illegal migrants" moving to Wales has been convicted of working illegally as a pub doorman.
Paul Dowson, whose decision to switch to the right-wing party from his previous status as an Independent was hailed as "superb" by its leader Neil Hamilton, was ordered to pay £3,201.50 for carrying out door duties at a pub in Tenby without a licence. This comprised a £500 fine, £2,587.50 costs to the Security Industry Association and a £114 court surcharge. In addition he was made subject to a 12 month community order and will be required to carry out 10 rehabilitation activity days.
It was by no means the first criminal conviction for the ex-Pembrokeshire county councillor. At the time he joined UKIP in early 2021 he was earmarked for a significant role in the party's 2021 Senedd election plans. Mr Hamilton said: "I am delighted to have Paul as an integral part of UKIP's election campaign. Voters have a choice: more of Drakeford's Senedd or vote UKIP and scrap it altogether."
In fact Dowson finished in fifth place in the Carmarthen West and South Pembrokeshire seat with 982 votes – just 3.1%of the total. He was also third on the UKIP list in the Mid and West Wales region, but the party came seventh with only 1.6% of the vote.
The former councillor worked on the door of the Five Arches in Tenby between April 30 and June 4, 2022. Barrister Eorann O'Connor, prosecuting on behalf of the Security Industry Authority, which seeks to maintain standards in the industry, told Haverfordwest magistrates that despite Dowson's licence having expired on March 18, 2022, he continued to work as a door supervisor and was paid "cash in hand" by the pub's owner.
"The defendant was clearly engaged in manned guarding," she said. "He started working at the premises towards the end of November 2021. He wore black clothing with 'Security' written on his jacket as well as a badge."

Licensing officer
But the owner of the Five Arches, Matthew Perkins,told the court he only became aware that Dowson didn't hold a licence when he was contacted by a licensing officer in June 2022.
"I received a phone call from a licensing officer who told me that his licence had expired, and it was the decision of the premises that he should stop working as a door supervisor immediately," said Mr Perkins.
Mr Perkins confirmed that at the time of the offence Dowson, of Princes Street, Pembroke, was self-employed and was paid in cash for the door supervisor duties which he carried out illegally at the Five Arches.
Dowson denied the charge of being engaged in unlicensed door supervisor work.
Probation officer Julie Norman stated that at the time of the offence, Dowson was 'struggling with his finances'.
"His mother had passed away, he was aware that he didn't have a licence but he needed to live," she said.
"He now knows that being a doorman won't be an occupation for him in the future."
Presiding magistrate Iain Robertson-Steele told Dowson: "This is a significant issue. Door supervisors are there to protect the public. They have a significant duty and are regulated by statutory authority.
"You knew all that, but you knowingly went ahead and continued to work. This is an imprisonable offence, but we've decided against that."
Magistrates were told that Dowson has numerous previous convictions including assault causing actual bodily harm (July 1989); possessing a controlled drug (August and October, 1991); driving whilst disqualified (June 1993); obtaining property by deception (May 1995) and possessing a class B drug (May 2022).
He failed to get re-elected to Pembrokeshire County Council as a member for Pembroke Dock in May 2022, losing to Labour, and three months later was banned from holding public office for three years after a number of serious allegations against him were upheld by the Adjudication Panel for Wales (APW).
Disrepute
The panel found he had brought his office as a councillor and the council itself into disrepute by:
* Falsely stating publicly on two occasions that another councillor behaved criminally by sharing a pornographic video. The APW also found that this conduct amounted to bullying behaviour;
* Falsely stating on social media that a member of the public was an ex-offender who had been imprisoned for violent crime, something the panel said amounted to harassment of the individual concerned;
* Posting misleading information about the Welsh Government's Relationships and Sexuality Education curriculum on social media;
* Suggesting on social media that a member of the public was "on the register", implying the sex offenders' register;
* Deliberately attempting to mislead the Ombudsman by providing a fabricated social media post during the investigation.
Previously Dowson was censured for making offensive comments about the Black Lives Matter movement on social media.
In October 2022 Dowson admitted driving a vehicle on March 27 on A4139 Upper Lamphey Road, Pembroke when there was no valid test certificate for his motorbike at the time. He also admitted driving without due care and attention for the same date and road.
He was fined £40 for driving without a valid test certificate and £40 for driving without due care and attention. He also had three penalty points on his driving licence.
When he joined UKIP he issued a public statement which said: "UKIP is the only common sense alternative to the stale, out of touch Labour/Conservative/Plaid politically correct consensus. Politicians branded Wales a 'Nation of Sanctuary' and actively encourage illegal migrants to Wales.
"My local community, Pembrokeshire and wider Wales has suffered greatly at hands of virtue signalling policies handed down from the Senedd in Cardiff Bay."
Dowson was a prominent supporter of the protests against housing asylum seekers in Penally army base, near Tenby.
Mr Hamilton said: "I am delighted to have Paul as an integral part of UKIP's election campaign. Voters have a choice: more of Drakeford's Senedd or vote UKIP and scrap it altogether."
---
Support our Nation today
For the price of a cup of coffee a month you can help us create an independent, not-for-profit, national news service for the people of Wales, by the people of Wales.