News
Ex-Welsh Secretary Alun Cairns in danger of losing seat, according to new polling
//= do_shortcode('[in-content-square]')?>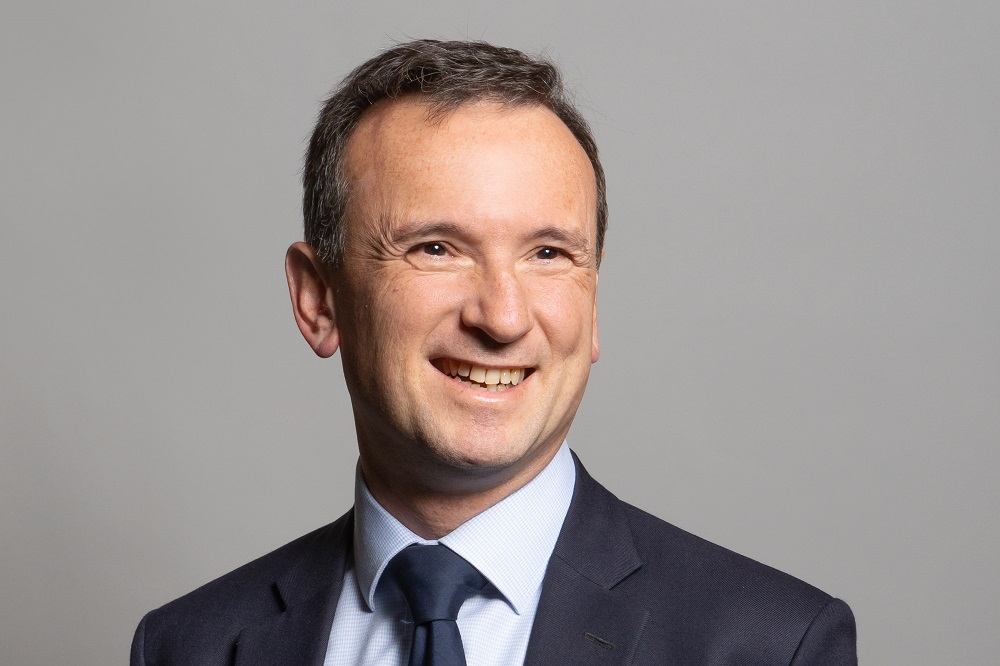 The former Welsh Secretary Alun Cairns is in danger of losing his seat, according to a new poll.
Polling by Find Out Now and Electoral Calculus on voting intention for Westminster elections on behalf of the Daily Telegraph suggests the Tory MP for the Vale of Glamorgan will lose his seat to Labour.
A number of other Conservative MPs are predicted to lose their seats in Wales to Labour.
These include Robin Millar, the MP for Aberconwy, Jamie Wallis, the MP for Bridgend, Simon Baynes, the MP for Clwyd South, Stephen Crabb, the MP for Preseli Pembrokeshire, James Davies, the MP for the Vale of Clwyd, and Sarah Atherton, the MP for Wrexham.
Rob Roberts, the disgraced MP for Delyn, who was suspended from Parliament for six weeks for sexual misconduct, is also predicted to lose his seat to Labour. He currently sits as an independent after losing the Conservative whip.
The polling analysis also predicts that Virginia Crosbie, the Tory MP for Ynys Mon, will lose her seat to Plaid Cymru.
This means that a total of 9 Conservative MPs are predicted to lose their seats in Wales.
The changes do not take into account the changes expected to come from the boundary review, which will reduce the number of seats in Wales from 40 to 32.
The polling was carried out from 6 to 8 September 2021, as Boris Johnson's UK Government was announcing an increase in National Insurance and other tax rises.
The poll asked GB residents whether and how they intend to vote if there were an imminent general election, and an individual prediction was made for each of the 632 seats (excluding Northern Ireland).
It gives the Conservatives an estimated lead of 4% over Labour, which is significantly lower than its lead of 12% at the last general election.
The poll predicts the Conservatives would win a 311 seats, down from 365, while Labour is predicted to win 244 seats, up from 203.
It also predicts that the SNP will win 59 seats, Plaid Cymru will win 5 and the Liberal Democrats will win 12.

'Danger' 
Other notable Tory MPs in danger of losing their seats include former Conservative party leader Iain Duncan Smith (Chingford and Woodford Green), former cabinet minister Theresa Villiers (Chipping Barnet), and Steve Baker (Wycombe), former chair of the pro-Brexit European Research Group.
The Conservatives are predicted to lose seats particularly in the North West of England, Wales, London and the East Midlands, with Labour as the main beneficiary.
The SNP are predicted to gain 11 seats in Scotland. However, this might be reduced if there is pro-Unionist tactical voting, which is not included in the MRP model.
Chris Holbrook, CEO of Find Out Now said "The Tory coalition that Boris has put together may be coming apart as fiscal reality bites."
Martin Baxter, CEO of Electoral Calculus said: "Our poll shows the Conservative lead over Labour is narrowing enough to put the Conservative majority in jeopardy. Normal politics may be resuming after the covid hiatus, and the government's tax raising plans have not given them an obvious poll boost at all, but rather the opposite."
The British Polling Council said: "All polls are subject to a wide range of potential sources of error. On the basis of the historical record of the polls at recent general elections, there is a 9 in 10 chance that the true value of a party's support lies within 4 points of the estimates provided by this poll, and a 2 in 3 chance that they lie within 2 points."
Find Out Now polled 10,673 GB adults online between 6-8 Sep 2021. The sample was weighted to be representative by gender, age, social grade, other demographics and past voting patterns. Regression techniques were used to infer projected seat results.