News
Extreme weather means next 10 days are crucial to Welsh crop growers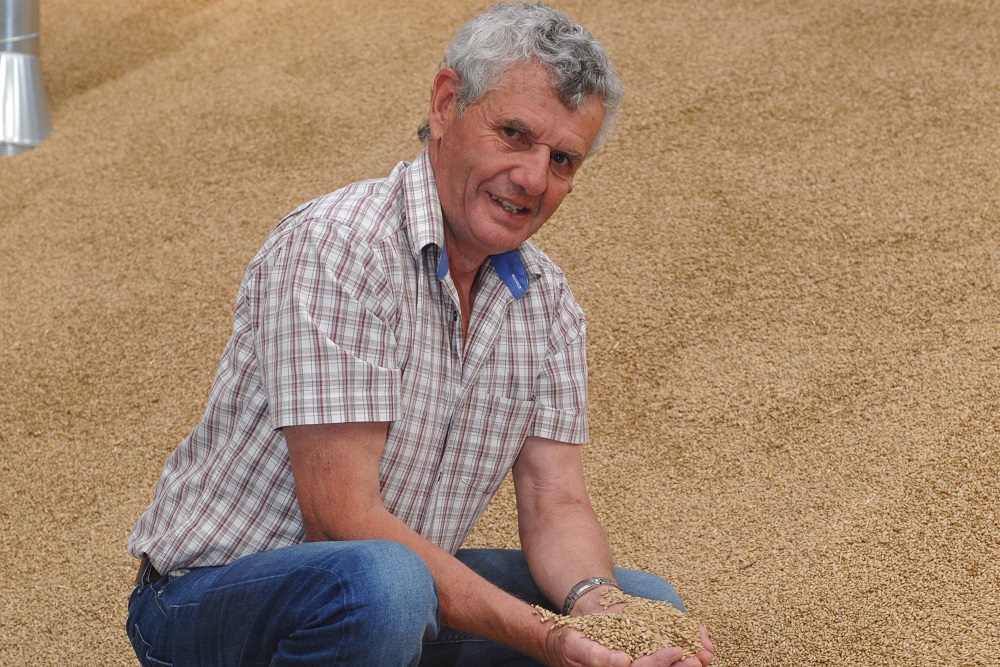 Siân Williams
The next 10 days will be crucial for Welsh crop growers as extreme weather over the last three months continues to be a cause of concern, according to Andrew Davies NFU Cymru Chair of the Crops and Horticulture Group.
Mr Davies and his family grow winter wheat and barley, spring barley and oilseed rape on the coast near Little Haven in Pembrokeshire.
There are also many potato growers in the area whose harvests have also been adversely affected by the wettest, and coolest July on record in Wales, according to the Met Office.
Weeks of rain in July and early August came off the back of two months of unusually hot weather in  May and June.
"The very dry weather earlier on certainly affected spring crop development and that will impact on yield.
"Then we have the wet weather now which is certainly a challenge as the higher moisture incurs (added) costs in harvesting the grain. We're about to start harvesting the wheat and it's challenging because the next 10 days are crucial.
"The wheat is ready but we need dry weather and today (8 August) we have coastal fog and drizzle here in Pembrokeshire and everything is soaking wet so, we can't harvest."

Quality
Mr Davies also warned that this years' extreme weather could also potentially have an effect on the quality of the harvest.
"In Pembrokeshire we grow grain for animal feed which goes to the mills in Carmarthenshire. I think the quality will be down due to the dry weather early on and because the grain hasn't filled as well – it's not as full as it should be.
"Wheat and barley for storage needs to be 15% moisture content at the point of sale. If we're harvesting at 20% moisture plus, then there's quite a cost to dry that down (using) fuel and gas – you could be talking of doubling the cost (meaning that) this years' crops have been very expensive to grow and to dry, It's a tough season."
Farmers and growers cannot pass those extra cost on because prices on the global markets are already high due to the ongoing conflict in Ukraine and unpredictable extreme weather affecting harvests in the grain belt in America.
"We have to take whatever's on the table because that's what the market pays," Mr Davies said.
Food prices
Harvests of wheat, oilseed rape, potatoes, barley and other crops have been hit by the recent cool and wet summer, raising fears of further food price inflation.
Mr Davies confirmed that Pembrokeshire's many potato farmers – who also grow leeks, spring onions, cauliflowers and other brassicas like cabbage – have also been affected by extreme weather conditions.
"Up to this wet weather they've had major cost increases because they had to irrigate through the dry periods," he said.
Last week the Bank of England reported that food inflation was currently at 17%, and unlikely to fall below 10% before the end of the year.
This was based on feedback from farmers, growers and other food manufacturers as well as distributors, all saying that their costs were continuing to rise quickly as processers continue to be locked in to expensive energy contracts.
---
Support our Nation today
For the price of a cup of coffee a month you can help us create an independent, not-for-profit, national news service for the people of Wales, by the people of Wales.