News
Fact checkers issue warning over influx of hoax Facebook posts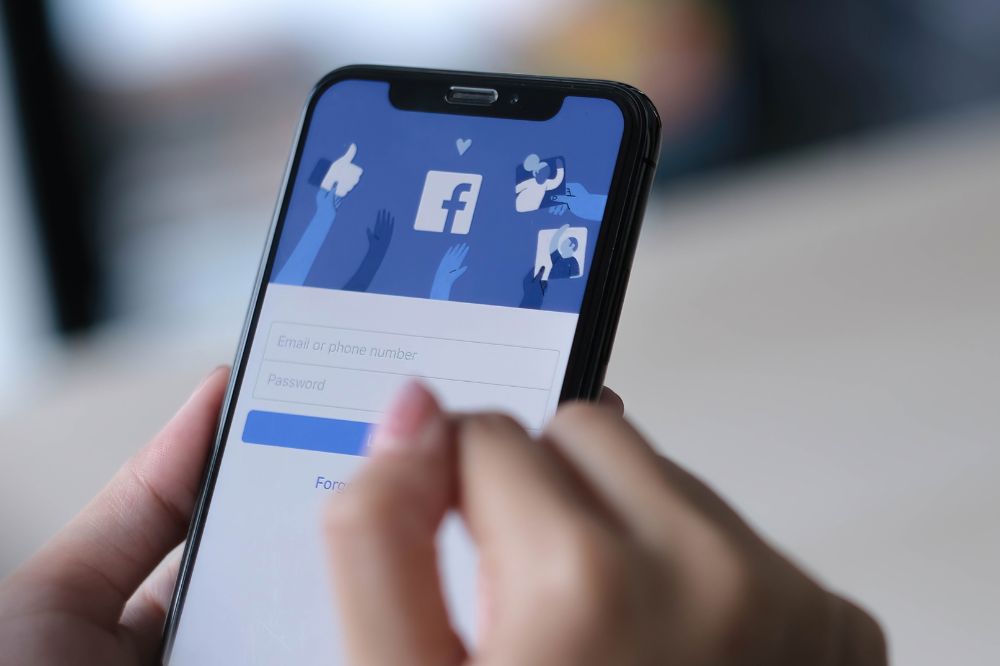 Campaigners working to combat online misinformation have issued a warning about an influx of hoax posts in Welsh Facebook community groups.
The posts, which are often replicated across multiple local groups across the UK, have included claims that a serial killer may be at large, that deadly snakes may be loose, or falsely appealing for help to locate missing dogs or children.
A recent posts in Aberystwyth claimed that an autistic boy has gone missing, while in a Pembrokeshire group a post asked asked for help finding a 'missing' man with dementia.
In a south Wales group a hoax appeal was launched for help finding the poster's grandmother who had gone missing and there were even reports of a deadly rattlesnake on the loose being shared in a community group in Porthcawl.
Investigation
An investigation by the Charity Full Fact has identified at least 1,200 examples of such posts, with at least 115 local areas in the UK falling victim to this phenomenon.
One example in Full Fact's investigation exposed multiple claims suggesting that a man armed with a knife was attacking people across the UK, in Northern Ireland, Aberdeenshire, Chesterfield, Bicester and Castlemilk in Glasgow.
The charity also found dozens more examples of exactly the same post from further afield, including Frederick in Maryland, Lubbock in Texas and Perth in Western Australia – and the claim in question was confirmed to be false by multiple police departments.
The investigation by Full Fact has now revealed that some of these posts are also being edited after they have been initially posted to display financial offers specifically targeting those in the UK.
The charity began working with Meta, then known as Facebook, on the Third Party Fact Checking Programme in January 2019 as its first UK partner to identify, review and rate potentially false stories, images and videos on its platforms.
Meta does not have any influence over Full Fact's editorial choices.
In April, Full Fact wrote to the Head of UK Content Regulation Policy at Meta to raise the alarm about these posts, stressing that "the risks posed by these posts are pernicious and frequent enough to merit stronger action from Meta in terms of proactively identifying and tackling this growing trend".
Facebook users clicking on links in edited hoax posts are often then taken to the real website of a legitimate company or organisation, but arrive there via an unconnected third party website and an affiliate link which earns a small fee.

Exaggerated
Some of the edited posts make exaggerated claims about the legitimate company they go on to link to. For example, edited posts promoting the legitimate cashback site Cashback UK claim you can earn hundreds of pounds for completing a single task or £150 as a "sign up bonus".
Cashback UK told Full Fact that it is not possible to earn this much on its platform by completing a single task.
In 2021, Facebook introduced changes to the way its public groups are run. The new system made it possible for members to join without admin approval, in a move which potentially made some local groups more accessible to those from outside the area (though admins were still able to restrict who posted and commented).
Steve Nowottny, Editor at Full Fact, said: "The sheer scale of these posts is hard to fathom and we are conscious that the 1,200 or so we have identified is likely just the tip of the iceberg.
"These posts are all highly emotive and get shared widely because people understandably want to help those in need or warn their neighbours about threats.
"But that's where the risk lies – the hoaxers have clearly identified the massive reach these posts can have and local Facebook groups across the world are now becoming overwhelmed with false information.
"Some of these hoaxes appear designed to terrify local communities, and sow needless fear and confusion. As a result, genuine warnings about dangers and genuine posts from people desperately appealing for help, such as those looking for missing loved ones or missing pets, are now at a much higher risk of being ignored.
"The impact and scale of these hoaxes and the edited posts they are often replaced by is extremely concerning, which is why we have written to Meta to raise the alarm about this issue. "
A number of group users have begun uploading posts highlighting their frustrations with the growing number of hoax posts appearing within their communities.
Dog lovers in the UK have also recently set up a Facebook group dedicated to exposing hoax posts involving lost or injured animals.
Lynne Parker, who runs the dedicated facebook group exposing hoax missing dog posts, said: "I'm just tearing my hair out with these fake posts.
"They are beginning to damage genuine owners of missing dogs or finders of lost ones who are now falsely being accused of posting fake posts. Yet thousands continue to blindly share the fakes when a 20-second check shows they aren't real."
Copying and pasting some of the text from a post into a Facebook search will quickly reveal if there are multiple versions of the same post in existence.
Seven ways to spot if a Facebook post is a hoax:
The comments are disabled. Most people genuinely trying to find a lost family member or pet are seeking information, so would likely want to allow people to comment. This isn't a guarantee though—people may turn off comments for other reasons, for example if a missing person has been found, and some hoax posts keep the comments open.
The caption has been copied and pasted. To check, highlight some of the text, and copy and paste it yourself into Facebook's search function at the top of the page. If posts with identical or almost-identical text appear, even with different images, it's likely a hoax.
The image has been used elsewhere. You may want to attempt to see if the image has been taken from elsewhere— Full Fact's guide to investigating the origins of online pictures has practical tips on how to do this. Even if you can't find the image elsewhere though, the post may still be a hoax. Many hoax posts use images lifted from other Facebook pages, which may not come up in a Google reverse image search, for example.
It's posted by a page, not a profile. Watch out for posts uploaded by someone with a newly-created page, rather than a regular profile account, particularly if they've not posted anything else.
The image doesn't look like it's from the UK. For example, pictures used to illustrate rental home offers are often clearly from the US, and obviously American police cars or petrol stations have been spotted in posts supposedly about events in the UK.
The language used doesn't sound like it's from the UK either. For instance, any reference to a 'silver alert' in a UK Facebook group should trigger an alarm bell. Silver alerts are used in the US to notify the public about missing people.
There's a red pin or red siren emoji. As some on Facebook groups dedicated to highlighting hoax posts have pointed out, hashtags and the emojis 📍 and 🚨 are often used in hoax posts.
And finally… if you think a post may have once been a hoax, check if it's been edited. Clicking on the edit history (using the three horizontal dots at the top right of the post) will show you if the original content has been changed.
---
Support our Nation today
For the price of a cup of coffee a month you can help us create an independent, not-for-profit, national news service for the people of Wales, by the people of Wales.