News
Family of young man who took his own life back rural mental health charity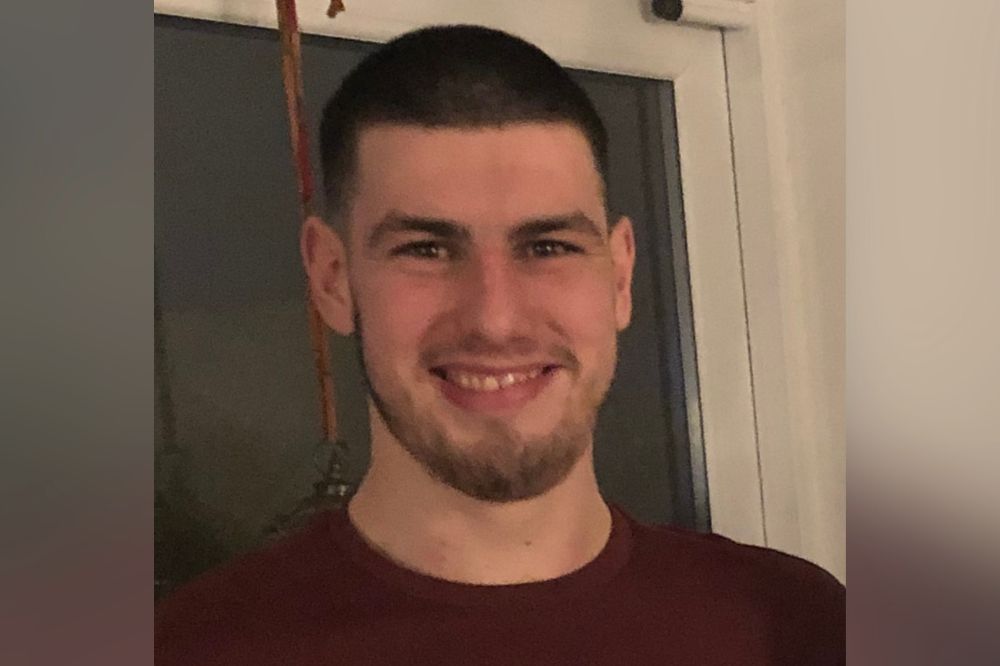 The family of a young man who tragically took his own life are on a mission to raise awareness of the help that's available for people with mental health problems in rural areas.
The family of Twm Bryn, from Chwilog, on the Llyn Peninsula were left heartbroken when he took his own life just days after his 21st birthday in October 2021.
His parents Bryn and Bethan Jones have paid tribute to the work of the DPJ Foundation which helps people in rural communities deal with mental health issues.
Twm's death has also inspired Harlech Foodservice, one of Wales's leading food distribution companies, to support the charity.
They have donated £1,000 to the DPJ Foundation with £1 from the sale of every tub of their Welsh Maid ice cream going to the organisation set up to help those in the agricultural sector suffering from poor mental health.
Harlech Director Andrew Foskett is a family friend and his son, Toby, and Twm were close friends from their schooldays.
Bethan Jones, a nurse herself, said: "The problem living where we are there's little availability of help for people with mental health problems and at the time we weren't aware of the DPJ Foundation until afterwards.
"I'm just so glad that its profile is being raised now because there's no health services available. It could have helped Twm and it will definitely help others.
"We need to raise the profile because it's OK not to feel OK. It's nothing to be ashamed about."
Twm was a keen cyclist who competed regularly but after an unprovoked attack outside a nightclub in Pwllheli he suffered from depression and was on a waiting list – he died before he was able to access support.
Andrew Foskett said: "This is very personal to us because Twm Bryn and my son Toby were best friends from their days in primary school and Twm and his family are members of the local farming community.
"Just because we live in a beautiful part of the country doesn't make people in rural Wales less likely to suffer from mental health issues.
"In fact working long and lonely hours, often in difficult conditions, can make it all too easy to be affected by depression and anxiety.
"The loss of Twm Bryn has made the work of the DPJ Foundation something very close to our hearts at Harlech and made us want to support the charity.
"They are the Samaritans of the farming world and offer such a support network throughout rural Wales and that has been particularly important through the pandemic lockdown when issues of loneliness and isolation were exacerbated."
The DPJ Foundation was set up in 2016 by the family of young Pembrokeshire agricultural contractor Daniel Picton-Jones, a father of two, who took his own life after struggling with depression.
Since then, it has helped hundreds of people across rural Wales at the same time as raising awareness of the issue of mental health in the agricultural sector which has one of the highest rates of suicide.
They hold Mental Health Awareness courses, a confidential Share the Load counselling and helpline service, and are active on social media to signpost the ways to get help and show that there is always help available.

Support
DPJ Foundation Charity Manager Kate Miles said: "We are delighted to receive this continued support from Harlech Foodservice, building on their sponsorship of our Tractor Raffle last year.
"It is great that Harlech have decided to donate £1 from the proceeds of the sales of their Welsh Maid Ice Cream tubs to us, but also, by including our logo on the tubs, it is helping us to raise awareness of our services and hopefully will help us to reach more people.
"The fact is that suicide can be prevented and we want to ensure that people know that making a confidential call to our Share the Load helpline can really help. The helpline is available 24 hours on 0800 587 4262."
---
Support our Nation today
For the price of a cup of coffee a month you can help us create an independent, not-for-profit, national news service for the people of Wales, by the people of Wales.