News
Father pays tribute to 'amazing' son who died in Eryri mountain fall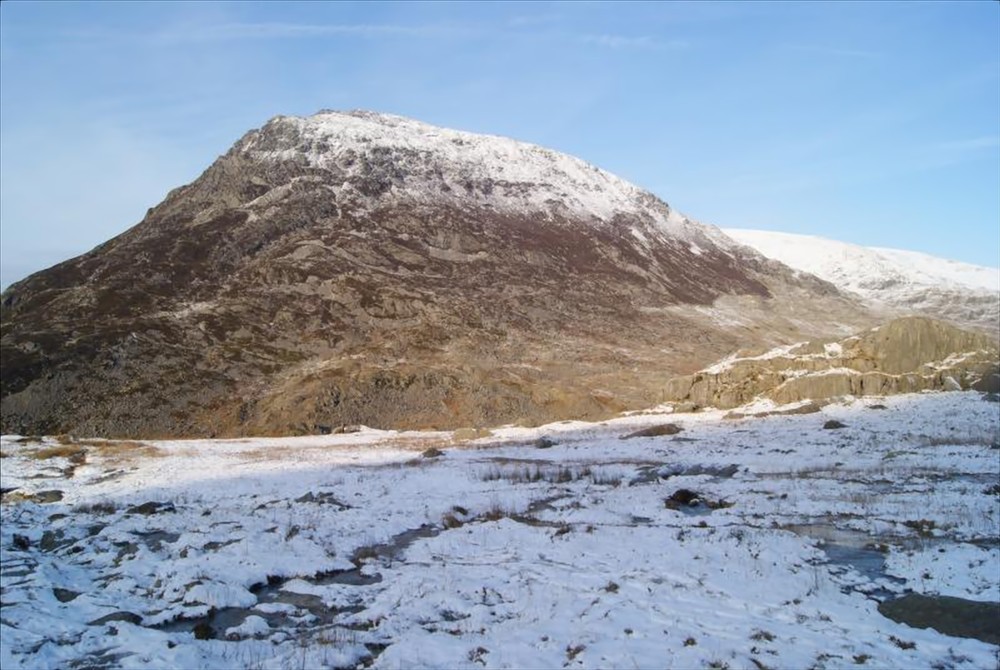 The father of a climber who fell to his death from a mountain in Wales has paid tribute to his "amazing" son.
Jack Carne, from Yorkshire, was ascending Y Gribin in Eryri National Park at 5pm on Saturday February 4 when a handhold, which he was using to pull himself up, broke and he fell down the mountainside.
Rescue teams were called to the scene between the 3,200ft Glyder Fawr and Glyder Fach peaks, in North Wales, and Mr Carne's body was recovered with the help of a coastguard helicopter on Sunday afternoon.
In a post on Facebook, Mr Carne's father Richard said his son was "an amazing lad in every way".
"I just can't explain how much I love him and how proud I am of him," he said.
"He was my hero and he will be missed more than I can explain.
"It has been an honour to be his Dad. I wish I could find words to do him justice but I am at a loss."
A fundraiser for Mr Carne's family on GoFundMe has raised more than £11,000.
Chris Lloyd, the chairman of the Ogwen Valley Mountain Rescue Organisation (OVMRO), was part of the rescue effort and said the incident was a "tragic accident and very, very unfortunate".
Mr Lloyd told the PA news agency at the time: "He disappeared into the cloud below, falling a good distance down some very steep and nasty ground.
"His two colleagues saw him go so they tried to scramble to the edge to see where he had gone and climbed down quite a bit. It was becoming really difficult ground and they called for him but there was no response.
"It is just a tragic accident and very, very unfortunate. The lads have not done anything wrong. This rock just came away in his hand. It is just so sad."
A total of 12 OVMRO rescuers searched for Mr Carne's body, which was found in the darkness shortly after 9pm.

Rockfalls
Cloudy conditions, regular rockfalls and widespread ice in the valley where his body was found meant rescuers could not attempt to evacuate him until the next morning.
Clearer weather then allowed volunteers to carry his body on a stretcher down steep, boulder-strewn terrain for 300 metres to a waiting Caernarfon coastguard helicopter that handed the body to an undertaker.
Mr Lloyd added: "They were three young men. They have done a lot of hillwalking together and were well-equipped and had all the right kit.
"They were actually going to go and do some wild camping which is why they were so high so late.
"It is quite a popular ridge to go up and it has a little bit of a scramble towards the top so a lot of people walk up there," he continued.
"It is not difficult at all but there is loose rock up there, there's no doubt about that.
"There were definitely good patches of ice. It was just thin layers of it. You couldn't really see it and you couldn't tell whether it was wet rock or ice and it is easy to be caught out."
Y Gribin is a grade one ridge, meaning it is one of the least difficult.
OVMRO's volunteers are on standby 24 hours a day, 365 days of the year to attend mountaineering incidents in the Snowdonia National Park's Ogwen Valley.
The group was called out 178 times last year and depends almost entirely on public donations to fund its operations.
It is one of six volunteer rescue groups in north Wales.
---
Support our Nation today
For the price of a cup of coffee a month you can help us create an independent, not-for-profit, national news service for the people of Wales, by the people of Wales.