News
Fearless fundraiser conquers Eryri's deadliest ridge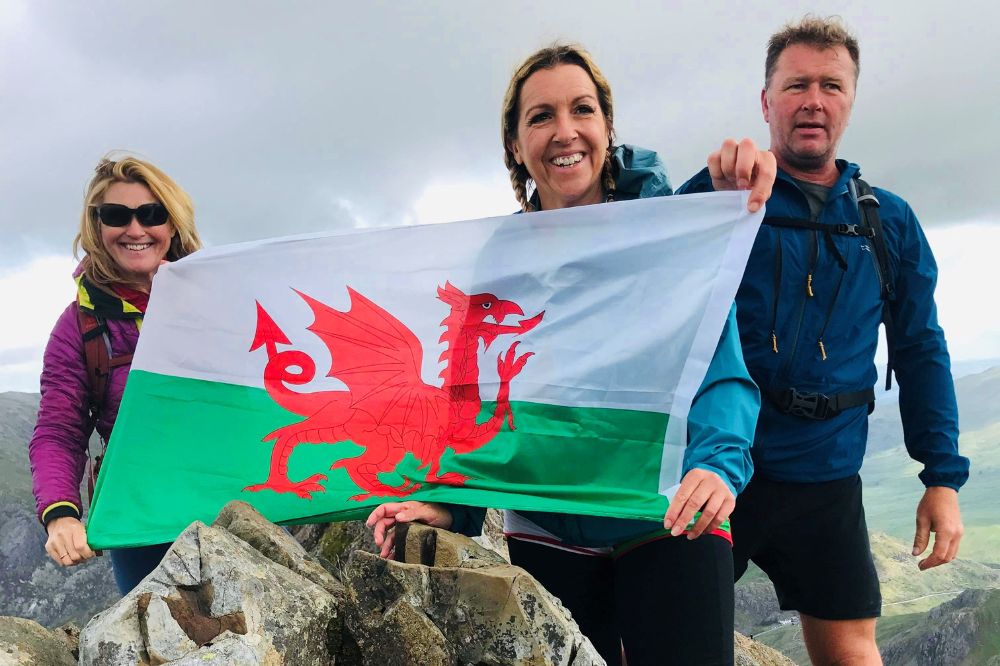 A fearless fundraiser has triumphed in a hair-raising climb up Eryri's deadliest ridge – despite a fear of heights.
Cervical cancer survivor Ali Alcock, from Corwen, scaled the knife-edged Crib Goch in Gwynedd, over eight gruelling hours in memory of her adrenalin-loving cousin, Mark 'Weeksy' Weeks, from Johnstown, near Wrexham, who lost his battle with brain cancer in September 2021.
The challenge was the latest in a long line of heroic exploits to raise money for the charity Macmillan Cancer Support.
In the same week, 45-year-old Ali hosted a family fun day funded by the trailer maker Ifor Williams Trailers, boosting her 2023 fundraising total to £7k so far.
She also embarked on a hike with a team of young climbers in May and has other events planned for the year in her ambition to smash last year's total of £21k.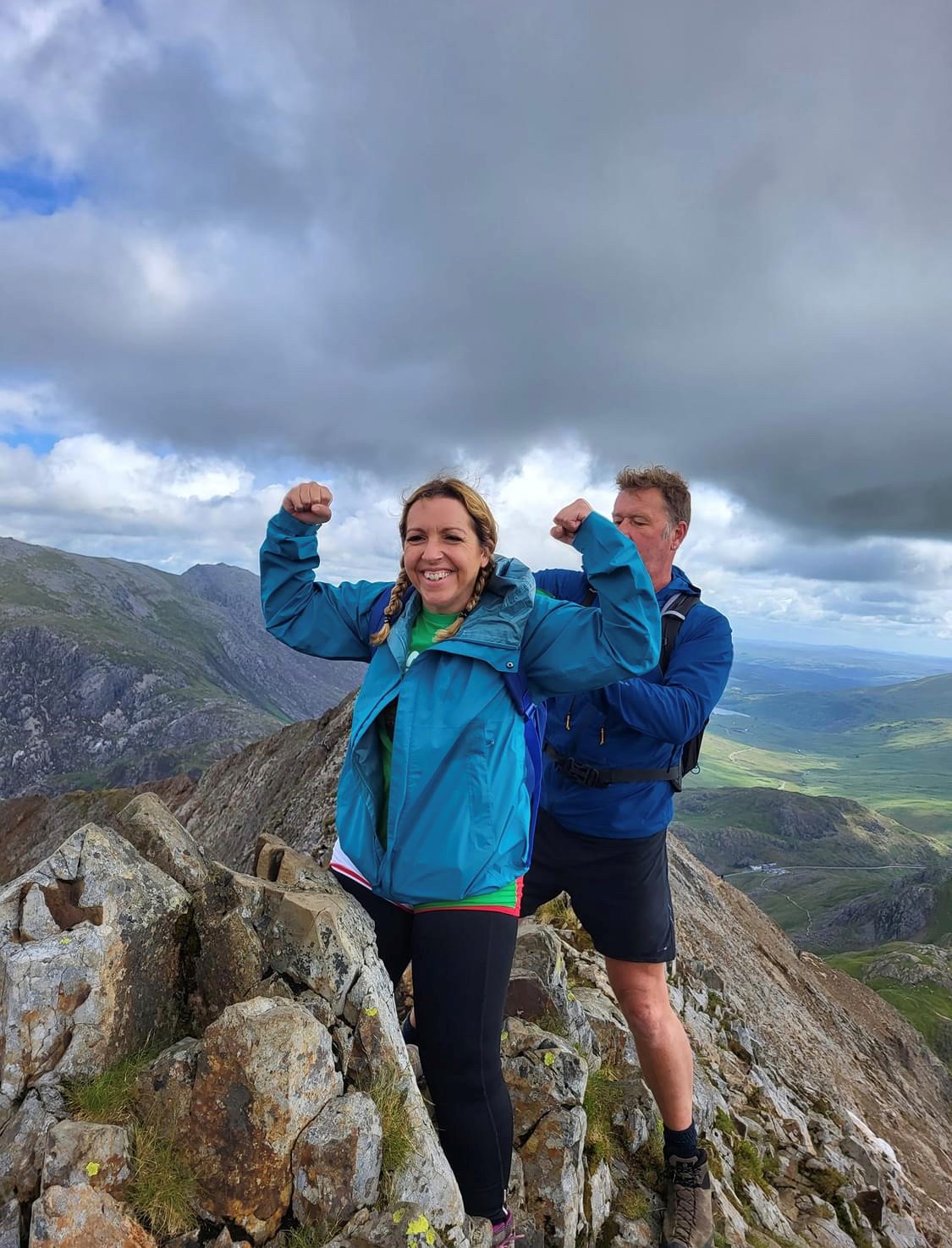 Challenge
Ali, who counts wing-walking and skydiving among her many triumphs said: "It was definitely the hardest challenge I've ever done and the scariest. Having said that, I was buzzing afterwards – it was an epic day.
"It demanded full concentration and was physically and mentally exhausting. It was relentless. I didn't realise that once you're over the ridge, you have more work to do as there's another huge ridge to cross to get to Eryri, so you effectively summit twice.
"I will never do it again! I understand how people are passionate and live and breathe this stuff but for someone who has a terrible fear of heights I wouldn't do it again – it's a once in a lifetime challenge for me.
Ali said that although she is know to be a "Selfie Queen" on this occasion she was busy using her hands to cling on for dear life with a sheer drop beneath her.
She said: "Just a week before, someone had fallen to their death. Obviously, you must take it seriously and respect the mountain completely. Although I knew the steep drops were there, I was concentrating too much to look away from what my hands and feet were doing!"
"The training helped me to prepare. I was more confident with the scrambling side but my fear of heights didn't improve through the training. I was hoping to acclimatise and I can say I faced my fear of heights but didn't get over it."
The climb is the hardest of all routes to Yr Wyddfa's summit and 3,000ft above sea level. It was a 'favourite' of her beloved cousin Weeksy.
Ali, a social worker for Denbighshire County Council, was grateful for the skill and experience of five of his hiker pals who supported her every step of the way.
Just days before her challenge, Ali welcomed more than 300 people at her annual family fun day and charity football match at Dee Park, Corwen.
"Grateful"
The event saw two of Weeksy's local teams, Rhos Aelwyd Veterans and Corwen Veterans, battling it out for the second year running for the Mark Weeks Memorial Trophy with Corwen Veterans clinching the title.
Ifor Williams Trailers covered the costs of the event to ensure all funds raised could go directly to Macmillan.
Ali said: "Without Ifor Williams Trailers, I wouldn't have been able to host the day. I'm also grateful to Corwen FC for providing the venue of Dee Park and for all the support from people donating and attending events," said Ali.
"They sponsored everything so all the profits could go straight to Macmillan. I can't thank them enough. Every year, no matter what I ask of them, they get right behind me – they're just amazing.
"To get people's interest and encourage them to attend, you need to do new things all the time. The inflatable 'It's a Knock Out' activity cost £3.5k alone and Ifor Williams picked up the tab for it. That's what pulled in the crowd."
Carole Williams, from Ifor Williams Trailers, added: "We are so proud of Ali and all her amazing achievements. As she has shown on many occasions, nothing is too scary or difficult and Crib Goch is absolutely no exception – even at 3,000 ft above sea level!
"Ali has raised a staggering amount over the past six years and has no intention of stopping. We are looking forward to her next escapade!"
Ali credits a routine smear test in 2015 as saving her life as it led to her being diagnosed with cervical cancer and undergoing a hysterectomy.
She was given the all-clear and has raised more than £61k over the past six years in gratitude for the support the nurses provided while she was receiving treatment.
Anybody wanting to make a donation can do so via Ali's Just Giving page:
https://www.justgiving.com/page/alison-alcock-1676315571687?
---
Support our Nation today
For the price of a cup of coffee a month you can help us create an independent, not-for-profit, national news service for the people of Wales, by the people of Wales.