News
Fears for 250 jobs at Valleys town's biggest private sector employer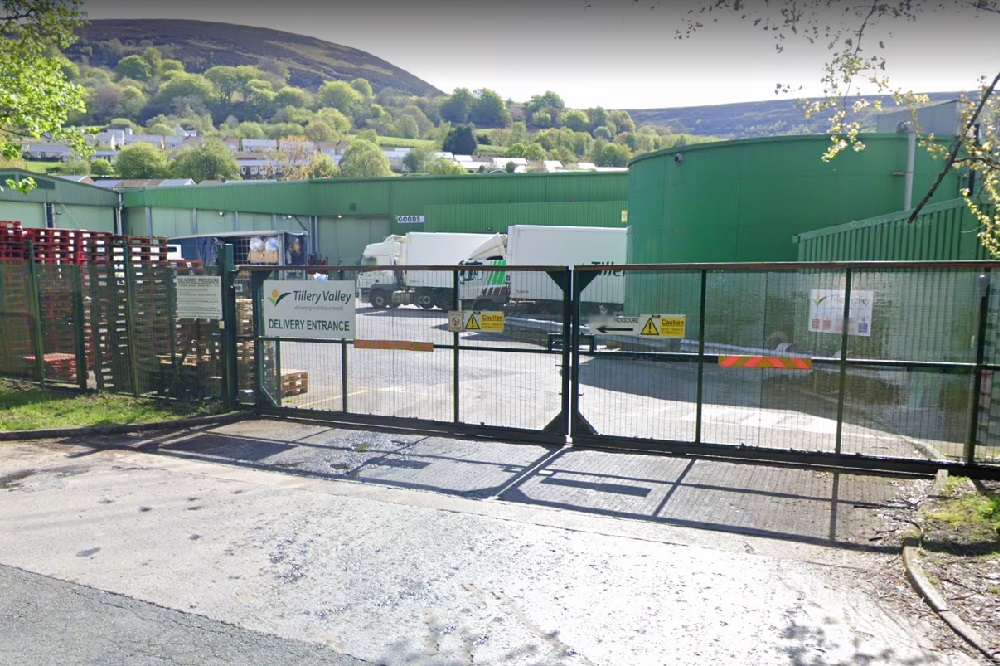 Martin Shipton
Fears for the future are being expressed in Abertillery, where 250 worried workers at the largest private sector employer believe their jobs are on the line.
Directors of Tillery Valley Foods (TVF), which has supplied frozen meals to hospitals and schools for decades, are understood to have been in talks with potential administrators.
One worker told us: "Many of us have worked for the company for 20 years, some 30 years or more. We have been a dedicated and determined workforce whoever our business owner has been and have been proud of our history serving NHS patients in need of nutritional meals to aid their recovery from operations and hospital treatment.
"Our current owner has worked hard for several months meeting with relevant MPs, the Welsh Government, and the Development Bank of Wales to try to obtain support that the business desperately needed. We knew the state of the business and the current owners have always been truthful and honest regarding the challenges the business was facing every step of the way.
"We were informed last week that TVF was placed onto an accelerated sale status some weeks ago. However, we believe that in the coming days there is every likelihood we will go into administration and there is a high potential of our doors shutting once and for all.
"The effect of TVF closing will be catastrophic to the local community as well as the patients that we supply food to.
"If TVF were to shut permanently the impact to Abertillery will be devastating. Many staff live in Abertillery. Many of us walk to work as we have no other means of transport, and finding new jobs will be near impossible for a lot of us. As we all know each other well, having worked as a family and community for years, I know that there are at least 17 families that live in the same building who are employed at TVF. We also have several employees who have less than two years' service and are worried they won't be paid next week. Many of us at TVF live payday to payday."

Devastating
The worker added: "The cost to the local economy will be considerable. It has been estimated that the cost of redundancy and notice is approximately £4m which the DWP will have to support. This does not consider the devastating impact on local suppliers with the lack of money spent in the local economy, which in turn could see a catastrophic effect on the chain of spending in and around the local community."
Another employee said: "Around September 2022, the group chairman informed us that due to the ever-increasing cost of energy and raw materials, the business was heading into a period of restricted cash flow. He also mentioned that he had been negotiating with the Welsh Government, the Welsh NHS supply chain and our bank, Arbuthnot, for funding to support the continued operation of the business. Arbuthnot did provide some funding, but it was not nearly enough.
"It seems no suitable buyer has been found or made suitable enquiries. It is quite possible that next week will be the last week of operation for Tillery Valley Foods and two hundred and fifty people will lose their jobs.
"This will be a catastrophe for the workforce and local community. As a group of workers within the food sector in Wales we are astonished as to how this situation has arisen. TVF does not have any Welsh NHS contracts, which to me and my colleagues, does not make any sense. Welsh hospitals are served by one or two larger companies based in England, with a large and complex distribution network.
"We could easily service Welsh NHS hospitals from Abertillery. We have been told by our customers that our food is better quality, meets the nutritional requirements the NHS supply chain demands and is tastier than our competitors' food. Our products are also better priced, so again we cannot understand why this has been allowed to happen.
"If TVF is allowed to cease trading, the impact to the local community will be devastating in an area with already high unemployment."
Blaenau Gwent Labour MS Alun Davies said: "I have been working for several months with the Welsh Government, Blaenau Gwent council and trade union representatives to try to safeguard these jobs, which are a mainstay of employment in Abertillery and across Blaenau Gwent."
Struggling
Former Blaenau Gwent council leader Hedley McCarthy, who stepped down as a Labour councillor last year, said: "It would be a devastating blow to the area if TVF closed down. Until a couple of years ago it had around 400 employees and there are still around 250. It's one of the largest employers in Blaenau Gwent.
"Abertillery is already struggling and the town can't afford job losses of such a scale."
A Welsh Government spokesperson said: "This extremely disappointing news will be a major blow for such a dedicated workforce, their families and the wider community.
"We have repeatedly sought information from the company which has not been forthcoming and there was no contact with us prior to this announcement.
!We have again contacted the company to seek further clarity, and we want assurances that they are taking all possible steps to ensure workers are fully informed of the intended next steps, made aware of their rights and provided with immediate support.
"We are exploring options for the support we are able to offer to the workers impacted by today's news. These details will be confirmed following further discussions with the business, the local authority and wider local partners."
A source close to the company said: "The company's financial difficulties do not stem from problems with the order book. They stem from the rise in the cost of food and energy, which has created cash flow problems."
We left a message for the company's managing director Stephen Bolton, but he did not respond. Mr Bolton is also a director of TVF's parent company, Joubere Holdings, which bought it in 2021.
Accounts filed at Companies House show that in the year to August 2020, TVF made a loss of more than £6.2m. Following significant job cuts, the loss for the 11 months to July 2021 was £133,000.
---
Support our Nation today
For the price of a cup of coffee a month you can help us create an independent, not-for-profit, national news service for the people of Wales, by the people of Wales.