News
Fears that new electricity link plans could see pylons built all the way from north to south Wales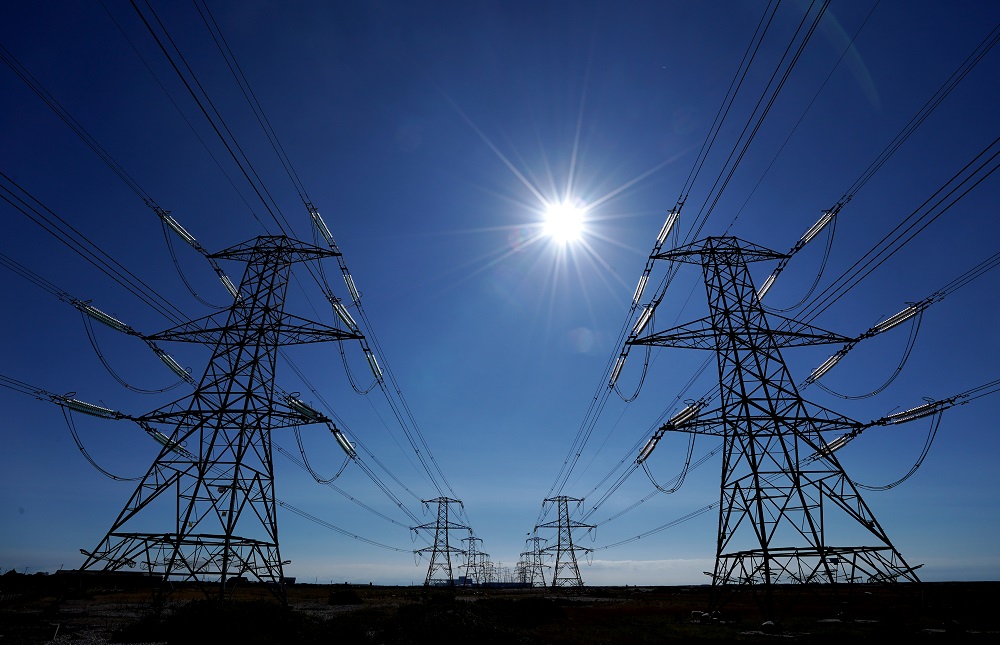 Siân Williams
Fears have been raised that a chain of electricity pylons may be built stretching from north to south Wales
The Director of a charity founded to protect rural Wales has warned of proposals that could see electricity transmission infrastructure " built in places it's never been before" and says if the plans were to go ahead they "will devastate the landscape".
Dr Jonathan Dean, Director of The Campaign for the Protection of Rural Wales (CPRW), receives daily updates on electricity transmission projects from the energy regulator Ofgem and recent information shared by them has led him to believe that there are – as yet unfinished plans – to build a string of pylons from Bangor to Swansea.
Whilst emphasising the word pylon is not mentioned in the Ofgem update of 15 December 2022, Dr Dean explains why he concludes that the regulator is describing 50-metre-high pylons.
"They describe the new north-south connection as a 'double circuit' which means a metal tower with the arms hanging out on either side of a pylon. On each side of that is a circuit, so when someone talks about a double circuit line, invariably it's a pylon line."
Dr Dean added that in the footnote of the diagrams it says no technology has been selected.
"But if that were true you wouldn't call it a double circuit line," he argues.

£3 billion
The Network Option Assessment (NOA) produced by the National Grid states that the north – south link would cost somewhere in the region of between £2.5 billion and £3 billion.
Dr Dean argues: "You cannot give a cost for something unless you know what you're building. It's like saying: we're going to build a transport system; we won't tell you what it is but it will run on rails.
"Obviously, that's a train (or tram) then. You don't say double circuit and you don't say £3 billion if you aren't planning pylons."
Dr Dean estimates it will take between 300 and 400 pylons to take the electricity from north to south Wales.
"For example, the line across Ynys Môn which is 30 kilo meters has about 100 pylons."
According to Dr Dean, the north-south connection will be built because south Wales and southern England need the electricity generated in the Irish Sea off Scotland.
"The electricity will get from Scotland to north Wales under the sea," he said.
The route from Bangor to Swansea has not yet been mapped out.
"This is because the National Grid Electricity System Operator (ESO) have yet to declare that the electricity will be moved over land.
Consultation
Dr Dean said: "I would imagine they are working out the route as we speak and will come out with a public consultation with one option only to ask us what we think of it.
"This is based on their behaviour elsewhere in the UK."
He is referring to the East Anglia Green project which caused outrage amongst locals in 2022 when the National Grid released plans to build a 180 km cable on 50 metre pylons through Norfolk, Suffolk and Essex.
This has also led to a rebellion amongst Westminster Tory MPs.
Dr Dean said: "They sprung it on the people of East Anglia and asked what do you think? They weren't expecting pylons of course and my fear is that they'll do the same in Wales. When there's no time do anything else they'll just tell us where the pylons are going."
Time is indeed a factor because the UK Government's plans to reduce emissions by 2030.
Nation.Cymru asked the National Grid press office whether they agreed with Dr Dean's conclusion that 'double circuit' means pylons.
They said: "The project you reference has been identified by National Grid Electricity System Operator (ESO) in its Holistic Network Design and Network Options Assessment (NOA) as being an essential network reinforcement to help deliver the government's 2030 offshore wind targets.
It's one of a number of options still at an early stage of development, and still subject to further detailed design assessments. We would refer to those two documents for the latest information on the proposal."
---
Support our Nation today
For the price of a cup of coffee a month you can help us create an independent, not-for-profit, national news service for the people of Wales, by the people of Wales.