News
Fears that thousands in Wales could be denied a vote at the next general election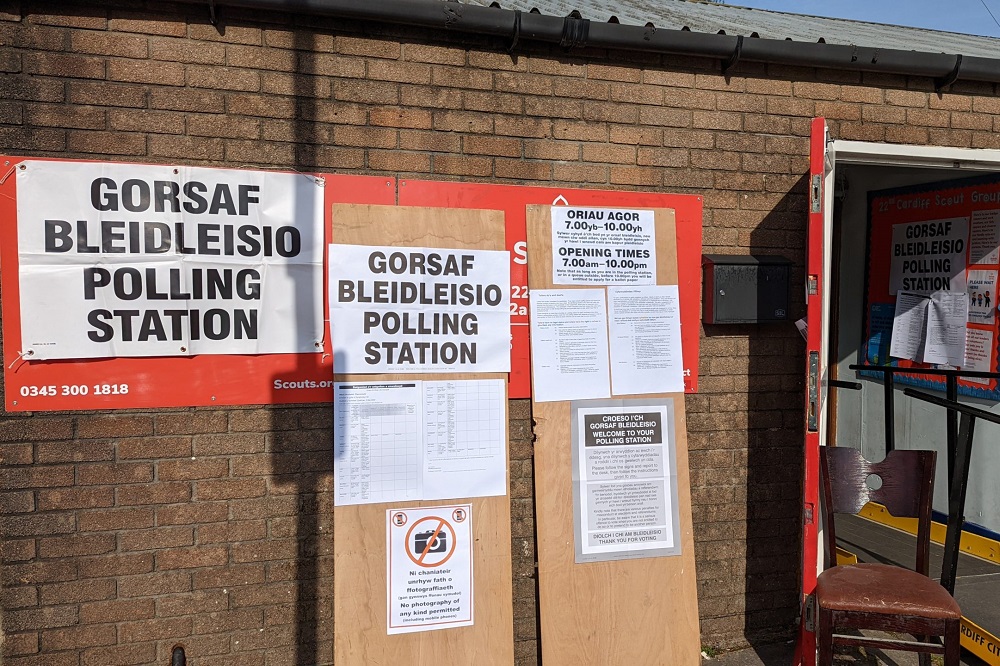 Martin Shipton
The head of the Electoral Reform Society in Wales has warned that Wales is facing a "ticking time bomb" that could result in thousands of people effectively being denied the right to vote at the next general election.
Jess Blair, director of ERS Cymru, said a report from the Electoral Commission about the impact on this year's council elections in England of a new requirement for voters to show photographic evidence of their identity was extremely worrying.
"The stark fact revealed by this report is that 14,000 people who went to polling stations in the English local elections were prevented from casting their vote due to ID requirements, " said Ms Blair.
"Voting is a fundamental democratic right and one person being stopped from casting their rightful vote is one too many.
"With a general election likely in the next 12 to 18 months, voters in Wales will be asked to provide ID at the polling station for the first time. The UK Government's own figures estimate around 100,000 people lack recognisable photo ID in Wales.
"This is a ticking time bomb and there is a real risk of confusion with voters required to show ID for UK elections like the General Election and Police and Crime Commissioner elections but not Welsh elections to the Senedd or for our local government.
"The UK Government needs to scrap this ill-thought-through and unnecessary scheme to prevent similar scenes unfolding in Wales at the next general election."
New public opinion research on the change found that 4% of all people who said they did not vote at the elections on May 4 listed the ID requirement as the reason. 3% said they did not have the necessary ID, and 1% said they disagreed with the new requirement.
Of those that went to polling stations, 0.25% of people who tried to vote were not issued with a ballot paper because of the new voter ID requirement.
The data suggests that approximately 14,000 voters who went to a polling station were not able to vote as a result of not being able to show ID. In the context of very high awareness levels of the new requirement, the analysis also found lower levels amongst those who did not own ID, and 57% awareness of the availability of the free ID Voter Authority Certificate.

Accessible
The Electoral Commission concluded that further work is required to ensure that elections remain truly accessible to all; to ensure the Voter Authority Certificate works well as a back-up for those with no accepted ID, that it is well set-up, delivered and communicated. The Commission is undertaking further research ahead of making recommendations for improvement, to be published in September.
The Commission's independent analysis, compiling polling station data and public opinion research, found:
* 92% of people were aware of the need to bring ID to vote at a polling station, though awareness was lower among people who said they did not have ID (74%).
* 89,552 people applied for a Voter Authority Certificate before the deadline, though only 25,000 were actually used as a form of ID. Awareness of the free ID stood at 57% in May 2023.
* 0.7% of people were initially turned away from polling stations, but around two thirds of these people (63%) returned later in the day and were able to vote.
* Among those recorded as being turned away from a polling station, 70% had not brought any ID and 30% brought a type that was not accepted.
The Electoral Commission report said that while definitive conclusions could not be drawn from the public opinion survey, the data does suggest that disabled people and those who are unemployed were more likely than other groups to give a reason related to ID for not voting. Where the relevant data is available, there is some correlation between the numbers turned away and specific socio-demographic factors, such as ethnicity and unemployment. The Commission is continuing to collect and analyse data to explore these concerns and will report further on the impact in September.
Concerning
Craig Westwood, director of communications, policy and research at the Electoral Commission, said: "It is too soon to draw conclusions about the impact of voter ID on specific groups of people, but some of the emerging evidence is concerning. Elections should be accessible to everyone, so we are working to build a better understanding of the specific experiences of voters at these elections. This includes consultation with those voters we know are most at risk of facing barriers to participation.
"We are working to understand the challenges people faced, and will make recommendations that, with the engagement of the government and wider electoral community, will support the participation of all voters."
The Commission's full election report in the autumn will include further scrutiny of the public opinion and polling station data results, as well as a full assessment of the feedback received from charities and civil society organisations, candidates, Returning Officers, polling station staff, election observers and the police.
The UK Government maintains the change was necessary to prevent fraud, although the number of such cases has been minuscule. Opponents say the measure is designed to reduce the anti-Conservative vote.
---
Support our Nation today
For the price of a cup of coffee a month you can help us create an independent, not-for-profit, national news service for the people of Wales, by the people of Wales.