News
Financier threatening to block further investment in Wales denies 'blackmailing' the Welsh Government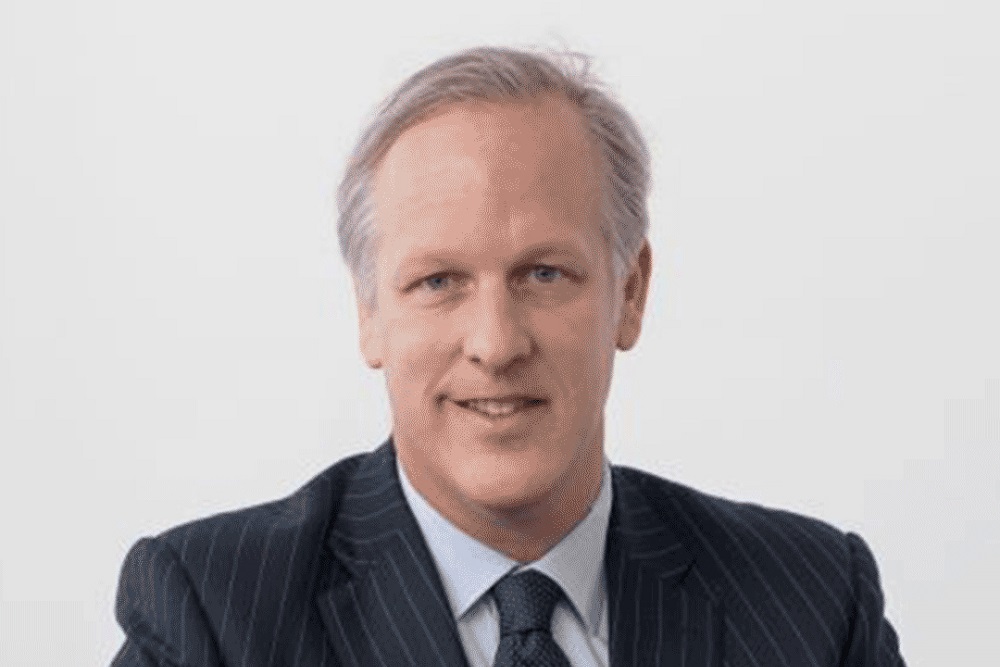 Martin Shipton
An Old Etonian financier directly descended from Napoleon Bonaparte has described as "outrageous" the suggestion that he is blackmailing the Welsh Government by threatening to stop investing in Wales if a project related to the Green Man Festival goes ahead.
Robin Filmer-Wilson, 47, who lives in France, is a founder of the private equity firm ArchiMed, which is the majority shareholder in a Caerphilly-based life sciences company called Direct Healthcare Group (DHG).
In a letter to Economy Minister Vaughan Gething, Graham Ewart, the managing director of DHG, says ArchiMed will not provide funding for any expansion of his firm unless the Welsh Government withdraws support for activities linked to the Green Man Festival at Gilestone Farm in Talybont-on-Usk near Brecon – more than an hour's drive away from DHG's plant in Caerphilly.
The Welsh Government controversially paid £4.25m for Gilestone Farm with a view to leasing it to the Green Man company for a range of "sustainable" activities different from the main annual music festival held six miles away on the Glanusk estate near Crickhowell.
In his letter to Mr Gething, Mr Ewart said: "Since your last visit to DHG two years ago, the business has continued to grow. Today, we forecast to finish 2023 with revenues of €120m and an employee base of just over 600 people, around 50% of which are directly employed within our head office and manufacturing site in Caerphilly.
Within the last 12 months, we have actively brought jobs from within Europe to our Caerphilly site following the acquisition of two Danish businesses, whereby we transferred the manufacturing to south Wales. Indeed, continued investment within south Wales remains incredibly important to me personally, and to the wider business.
"I am extremely proud of the impact that we have been able to have to date in bringing employment to the South Wales Valleys. We have gone from an employee base of broadly 50 to 300 people within this site, and are projecting 700 employees being based within Caerphilly by 2026.
"A significant proportion of this projected increase will come from a pending acquisition, for which the final sign-off of funding is scheduled for the end of June, of a medical bed manufacturer based outside of Wales which we plan to relocate to our Caerphilly site. This will bring with it an additional 100 jobs."

Jeopardy
But, continued Mr Ewart, the issue of Gilestone Farm had created a problem for ArchiMed, DHG's majority shareholder and a fund with assets of €6bn under management. He stated: "At final sign-off for funding of the acquisition to be released, the proposed expansion of the Green Man Festival at Gilestone Farm in Talybont-on-Usk has been raised as an issue for securing the funding during due diligence.
This brings the completion of the acquisition into jeopardy, and with it the potential creation of 100 jobs within Caerphilly. Furthermore, it is known to me that ArchiMed are looking to create a life sciences hub within Powys, again offering employment creation of another c.100 jobs as the result of the development of a c.100,000 sq.ft. facility.
"You may be wondering how the Welsh Government's purchase of Gilestone Farm and the expansion of the Green Man Festival causes concern to ArchiMed. As an Impact fund, they take a highly responsible approach to investment, in particular they focus on the environmental and biodiversity impact that their investments can have.
"The fact that the environmental report as part of the legal and property due diligence process referenced the presence of a Special Area of Conservation, and a Site of Special Scientific Interest has caused immediate concern for ArchiMed. The proposition of allowing a mass event to carry out activities in an SSSI and SAC directly contradicts the environmental, social and governance (ESG) criteria of this impact fund. As such, if the proposal at Gilestone Farm continues, they have clearly stated that they will no longer invest within Wales.
"Not only does this put potential growth and job creation at DHG at risk, but it places ArchiMed's continued support of DHG at risk, and will prevent ArchiMed from any future investment within Wales, be it the development of a life sciences hub or potential financial sponsorship of other Welsh businesses.
"I trust that you can begin to appreciate that the path forward that the Welsh Government decides to take in the matter of Gilestone Farm is going to prove to be pivotal to the continued economic success and employment within south Wales. Not just with regards to DHG, but I am in no doubt that similar concerns will be raised in investment due diligence as social and environmental impacts play an increasingly important role in responsible funding.
"Indeed, I would draw the Welsh Government's, and your, attention back to the Well-being of Future Generations Act (2015) which clearly states the requirement of public bodies within Wales to consider the long-term impact of their decisions to prevent persistent problems such as poverty and climate change and create a prosperous and globally responsible Wales.
"The very words of Sophie Howe, who was the Future Generations Commissioner for Wales until very recently, were 'big ambitions for protecting the environment and the future generations in Wales'. This proposed move by the Welsh Government appears to be in direct contradiction to this."
Valued
We asked the Welsh Government to respond to the points made in Mr Ewart's letter. A spokesman for the Welsh Government said: "DHG is a valued member of the Welsh life sciences sector, which has become home to some of the most innovative and impressive businesses in the medical market worldwide. DHG's significant growth over a short period of time means it should be considered a true Welsh success story and we are pleased that we have been able to support the company's expansion.
"The Welsh Government has a proud record of working as a trusted partner with indigenous Welsh brands that share our ambition for Mid Wales. Green Man is a key employer in Mid Wales, making a significant contribution to the local economy and providing employment in its main business and in an increasing number of related ventures, all of which place a strong emphasis on sustainable development.
"We have been in discussions with Green Man for a number of years about the potential to support the future growth of the brand in Wales. The proposal from Green Man presented us with a sustainable, economic development opportunity in a rural area and the chance to anchor a successful brand within Wales.
"The proposal is not about moving or expanding the Green Man Festival. The company has set out how its proposals align with the Mid Wales Growth Deal, including the support of a number of key areas, including tourism, agriculture, food and drink, research and innovation, support for enterprise and skills and employment. These priorities are focussed on building on local economic strengths in a sustainable way to secure more jobs across a broader mix of sectors to help young people plan for the future.
"Following initial due diligence, Ministers have agreed to grant access, by licence, to the site so that Green Man representatives can undertake environmental and other surveys required. In parallel, officials will begin formal commercial lease negotiations with Green Man. Once this work has completed, further advice will be submitted to Ministers on the outcome of the due diligence along with a full and final options appraisal on the potential future use of Gilestone Farm."
We contacted Mr Filmer-Wilson, who owns an estate called Buckland Hall Farms near Talybont-on-Usk. When it was suggested to him that he was seeking to blackmail the Welsh Government into withdrawing the offer of a lease on Gilestone Farm to Green Man, he said: "That is an outrageous allegation."
Asked to explain how a project in Powys could impact on ArchiMed's decision to provide further investment for a company it owned in Caerphilly, around 40 miles away, he said that under Article 9 of the EU's Sustainable Finance Disclosures Regulation, the firm had a duty to ensure that decisions made by governments were taken in the interest of the environment. In his view, the Welsh Government's decision to lease Gilestone Farm to Green Man was not in the interest of the environment and was therefore sufficient reason to block further investment by ArchiMed in Wales.
Mr Filmer-Wilson confirmed that he had been interested in buying Gilestone Farm himself, "but the price had been too high".
The Welsh Government has included in a Q&A about the Gilestone Farm project a statement which says: "No activities will be undertaken at the site without the required environmental and planning assessments and permissions being secured."
A political source told us: "It is astonishing that a French-based absentee landlord is attempting to blackmail the Welsh Government into not going ahead with the Gilestone Farm project, and quite frankly, it isn't going to work.
"This is purely a move of personal interest from Robin Filmer-Wilson as he doesn't want the project to go ahead as he owns property and land in the Talybont area. The fact that he is willing to scaremonger and threaten to pull investment in a different area of Wales shows how selfish and brazen he is, and his conduct is not befitting of a partner at a professional pharmaceutical investment firm.
"Rural Wales does not belong to the gentry, but rather the people of Wales and it's important we provide job opportunities and a sustainable economy in the area for young people so they can continue living there and prosper."
---
Support our Nation today
For the price of a cup of coffee a month you can help us create an independent, not-for-profit, national news service for the people of Wales, by the people of Wales.