News
First minister accused of sexist jibe in Senedd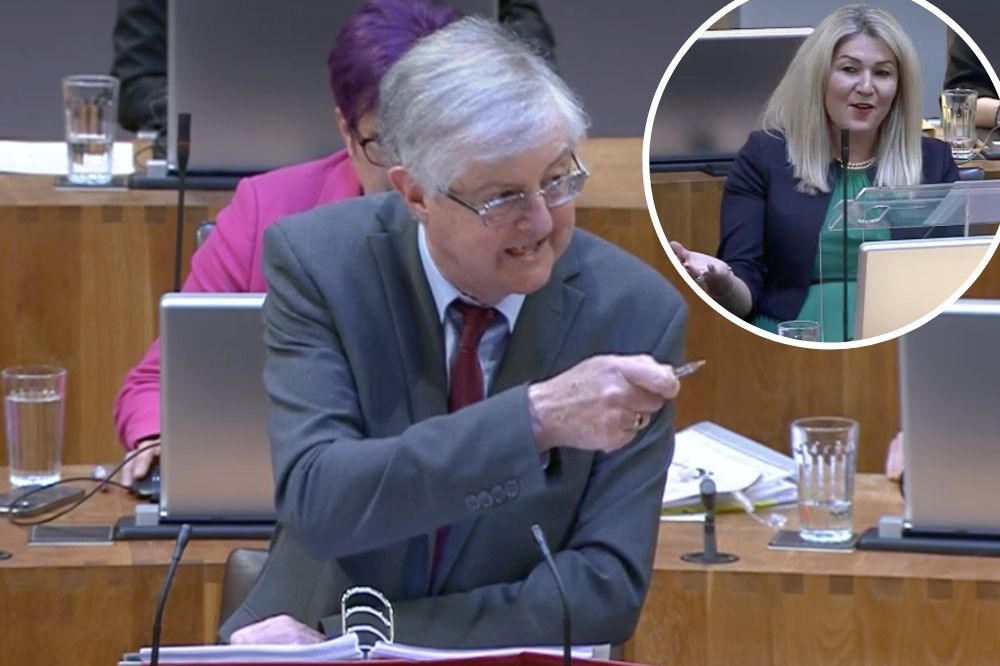 Emily Price
First Minister Mark Drakeford has been accused of aiming a sexist jibe at a Welsh Conservative shadow minister in the Senedd.
During a respose to a question from Shadow Education Minister, Laura Anne Jones, the First Minister described her as raising a "shrill and deliberately divisive debate".
The Conservative MS has since made a formal complaint to the Senedd's Presiding Officer, Elin Jones regarding the use language which she says was "discriminatory, sexist and offensive".
The exchange took place during FMQ's on Tuesday (May 10) when Ms Jones asked a question about "biological women and girls rights."
The Shadow Minister for Education asked: "Which statement from your UK Labour leader do you agree with? Do you agree that biological men can be women and therefore enter vulnerable women only spaces, changing rooms and participate in women only sports? 
"Or, do you agree with his statement that biological women and girls rights should not be rolled back and therefore you'll be rewriting your LGBTQ action plan, dropping your gender recognition reform plan and contracting fact based sex education in schools to reflect that?"
Complaint
Mark Drakeford replied: "I'm simply not going to get drawn into the shrill and deliberately divisive debate that the member continuously attempts to raise on the floor of the Senedd.
"Did she not see that her party lost over 1000 seats in the elections in England last week. I don't think its wise for her to come here telling me that my party doesn't understand the priorities of people in Wales. Your party absolutely has lost any credibility it may ever of had on that basis.
"The member and people like her spent the whole of April trying to raise these dog whistle concerns and found – as I have been confident all along – that people out there have a much greater sense of decency than the Conservative Party ever contributes to them.
"They are not interested in attacks on black people, they are not interested in attacks on asylum seekers, exactly the sort of agenda that the member herself pursues and her party pursues.
"Don't come here and tell me that I don't understand peoples priorities when you pursue an agenda that is designed exclusively to divide people when our job should be to try and unite people in pursuit of basic decencies.
Ms Jones has made a formal complaint about the language used by the First Minister and has claimed that the use of the word "shrill" contravenes the Members Code of Conduct.
The Welsh Conservative shadow minister has called on Mark Drakeford to apologise.
In a statement Laura Anne Jones said: "I was appalled that after asking a valid and important question on women's rights, the First Minister felt it appropriate to use age old misogynistic language in his response.
"I was also shocked that he proceeded to throw decisive slurs at me regarding racism and transphobia because I'm deeply concerned about the effects of Welsh policies on women's rights."
A spokesperson for Mark Drakeford declined to comment.

---
Support our Nation today
For the price of a cup of coffee a month you can help us create an independent, not-for-profit, national news service for the people of Wales, by the people of Wales.