News
First Minister challenged over financial cuts to health boards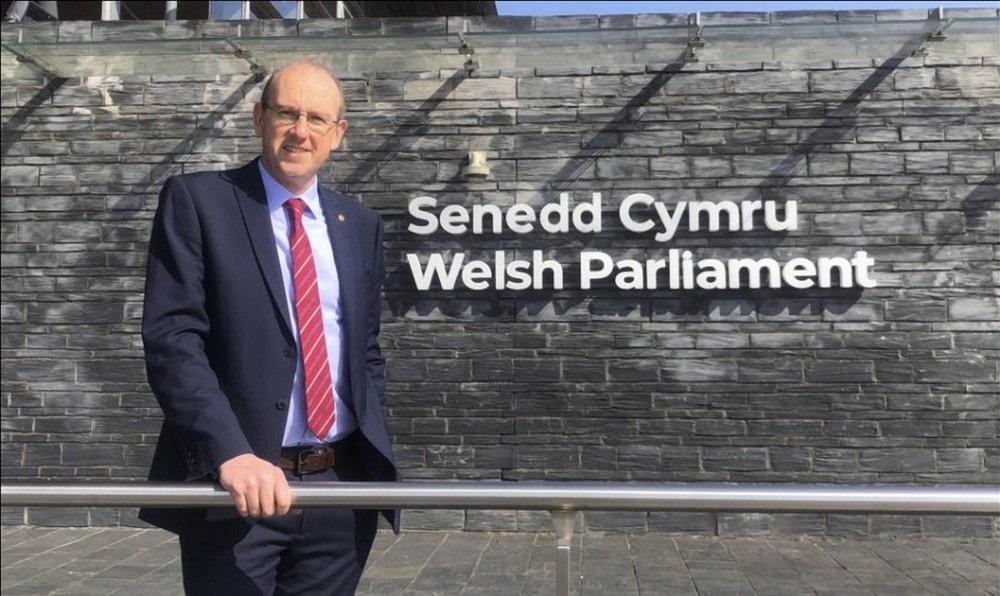 A Plaid Cymru MS has challenged the Welsh Government to come clean over funding cuts for health boards after the health minister claimed earlier this week, "you ain't seen nothing yet" when it comes to future funding pressures.
Llyr Gruffudd, who represents North Wales, raised the comments in questions to First Minister Mark Drakeford – challenging him on whether this meant in-year cuts would take place for health boards, including Betsi Cadwaladr which serves his constituents.
At an NHS Federation Dinner on Monday, health minister Eluned Morgan suggested further restrictions would be imposed on spending for health boards in Wales, including Betsi Cadwaladr University Health Board, which is currently in special measures following recent years of financial difficulties and irregularities.
Earlier today (13 September) the Welsh Government announced that all seven health boards across Wales would be placed under escalated financial monitoring due to "extreme financial challenges".
The Health Minister said she was preparing people for "difficult choices" due to cuts with overspending predicted to reach £800 million by the spring of 2024.

Scandals
Betsi Cadwaladr University Health Board, the largest in Wales, has been at the centre of a succession of financial scandals and concerns since 2012, leading to the sacking of non-executive directors from the board earlier this year.
In September 2022, incorrect and deliberate misstatements were revealed in the 2021-22 financial year accounts.
More recently, it was revealed that one of the board's former directors of nursing and midwifery had been paid three times the maximum salary that was allowed under Welsh Government rules. Gaynor Thomason was paid the equivalent of £465,000 a year during her time in the post.
During First Minister's Questions, Llyr Gruffydd challenged the Government and their mismanagement of the board's finances by emphasising that "the pressures are huge" as the prospects of further budget restrictions loom. He asked the First Minister to confirm whether in-year cuts to this year's budget would need to be made.
Following the debate, Llyr Gruffydd added: "While the Government is tightening the spending for boards in Wales, substantial amounts of money are being wasted and mismanaged in the largest and most overstretched health board in Wales.
"We know that UK funding has been an issue for 15 years now but it's no good the First Minister always hiding behind the tired old mantra of blaming UK Government funding when he fails to accept that senior management at Betsi has squandered millions on expensive management consultants and been complacent in retaining, training and recruiting staff to improve services.
"The money spent could be better used to pay for more doctors and nurses or providing new facilities for a service in crisis.
"The Welsh Government must be clear on the future of North Wales's health services. If they foresee spending cuts, the people of Wales deserve answers as it is their health at stake."
Over-expenditure
In response to Mr Gruffudd's question, Mark Drakeford said: "Welsh Government is not making any requests of the health boards to cut down on the budgets that were made available to them by this Senedd in our vote on the final budget.
"We are having to ask boards to reduce the level of over-expenditure that they have been predicting this year. So, it's not a matter of us asking them to spend less than we've given them; it's asking them not to spend even more than we have given them.
"And the reason that all health boards in Wales, for the very first time, are predicting overspends is because of the cumulative impacts of budgets held back by the UK Government, year after year, for more than a decade, and now, the impact of that made even more significant by the effects of rampant inflation, the effects of energy cost prices on the budgets of our health boards.
The effort that the Health Minister is making with ministerial colleagues is to mitigate those impacts in the health service. Those efforts that we are making need to be matched by efforts the health boards themselves make, and I have every confidence that they will be doing just that."
---
Support our Nation today
For the price of a cup of coffee a month you can help us create an independent, not-for-profit, national news service for the people of Wales, by the people of Wales.