News
First Minister referred to as woman on Welsh language Labour pamphlet – 'Why wasn't it checked?'
//= do_shortcode('[in-content-square]')?>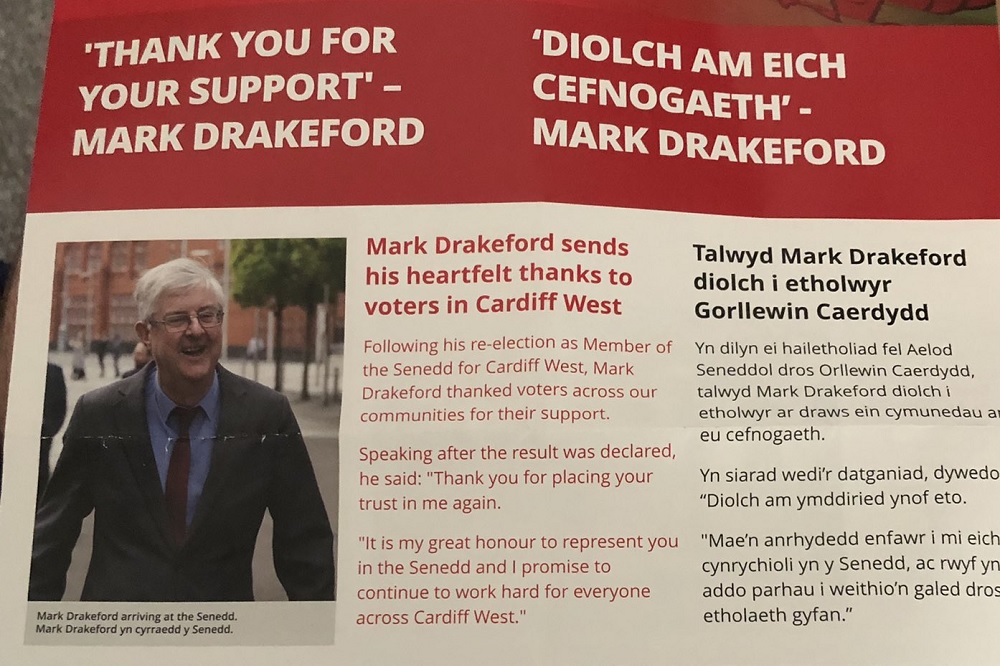 The First Minister has been referred to as a woman on a Welsh language pamphlet which is riddled with errors.
The pamphlet says "yn dilyn ei hailetholiad fel Aelod Seneddol dros Orllewin Caerdydd", and later on "cafodd Mark Drakeford ei hail-benodi yn Brif Weinidog". In both instances, the pamphlet suggests that the First Minister is a woman by consistently mutating "ei ail" to "ei hail"
The pamphlet has numerous other errors such as "Talwyd Mark Drakeford diolch" rather than "Talodd Mark Drakeford ddiolch".
The errors were spotted by Plaid Cymru staffer Math Wiliam after the pamphlet was put through his letterbox.
"The First Minister's team has just put a leaflet through my door that refers to him as a woman," he said. "The lack of respect for the Welsh language, when it would be so easy to get someone to check, speaks volumes."
Mark Drakeford, a Welsh speaker, was elected the Senedd Member for Cardiff West in 2011 and became First Minister in 2018. He had previously served as the previous Cardiff West MS and First Minister Rhodri Morgan's chief advisor.
A Welsh Labour Spokesperson said: "Mark's personal commitment to the Welsh language is beyond doubt. It's quite a big leap to think this is anything other than an unfortunate error."