News
First Minister says 'no' to MS's calls to axe 20mph policy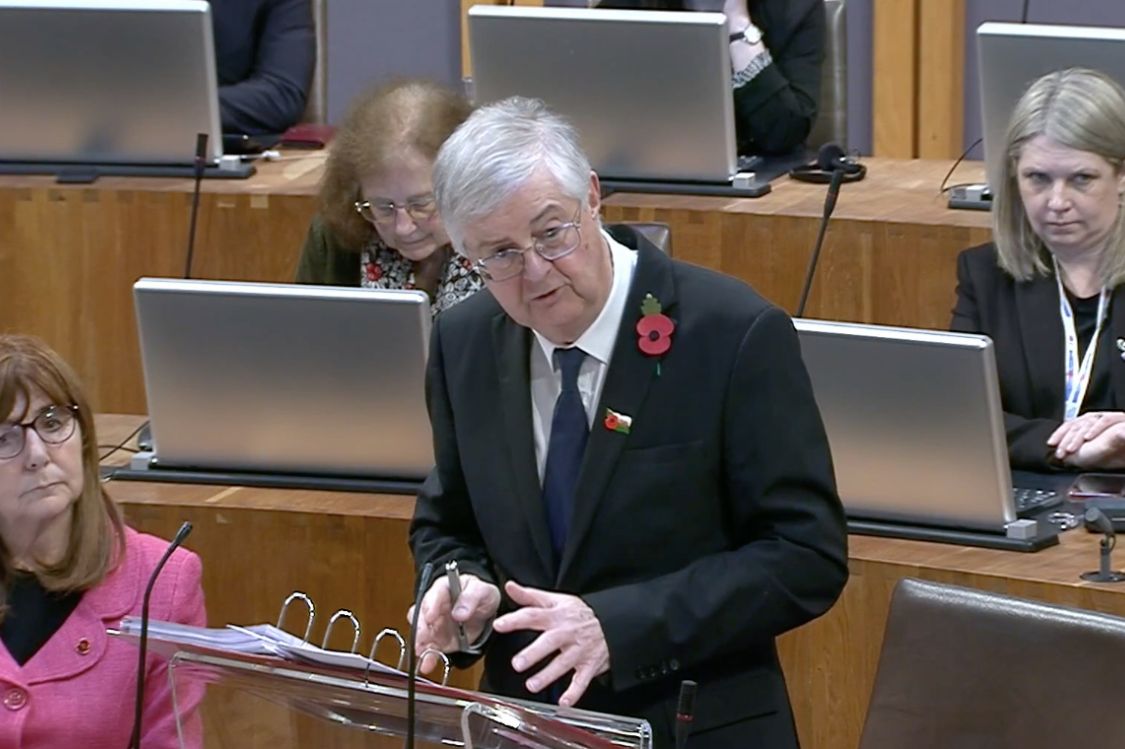 Emily Price
The First Minister, Mark Drakeford has again given a one-word response when asked if the Welsh Government will be reversing the 20mph default speed limit.
His answer came during FMQs on Tuesday (November 7) in response to a question from Conservative MS and Shadow Minister for Culture, Tourism and Sport, Tom Giffard who asked a question about Wales' public transport system.
Road regulation
Speaking in the chamber, Mr Giffard said: "As the Welsh Government moves towards a policy of modal shift, taking us out of our cars and on to public transport, you'd think the Welsh Government would provide a decent public transport system to ensure that could happen.
"But, unfortunately, the Welsh Government's war on motorists has been met with a similar approach to public transport. Not only have bus subsidies been cut, leading to reductions in routes and timetables across Wales, but we've also seen the default 20 mph scheme causing chaos with bus timetabling too.
"Arriva Bus, last month, said the new limit is causing 'challenging operational conditions'. And I spoke to a bus company in my region, Adventure Travel, who were only too happy to say that 20mph is, 'causing running times issues', and they were also looking at the possibility of amending timetables as a result. So, First Minister, it's clear that this 20 mph policy is failing. Is now not the time to withdraw it?"
Mr Drakeford responded by simply saying: "No, Llywydd."
After his answer, laughter could be heard from Senedd Members sat in the chamber.
This is not the first time Mr Giffard, regional member for South Wales West, has been answered by the First Minister in such a way on the controversial topic of the 20mph road regulation.

Road signs
On September 19, two days after the roll out of the new speed limit, Mr Giffard asked whether the the First Minister would "rescind his disastrous 20mph scheme".
Mr Drakeford replied: "No, Llywydd."
On another occasion in September during FMQs, Mr Giffard raised the issue of vandalised 20mph road signs.
He said the First Minister's "dismissive" answer the previous week didn't help with the public's perception that the Welsh Government isn't listening them.
The Tory MS asked: "We've seen people, unfortunately, in all parts of Wales vandalising road signs as an expression of that frustration. Now, I condemn that vandalism, but I wonder whether the First Minister does too.
"I ask because I noticed an interview with the BBC when he first became First Minister. You talked about Welsh language protests in the 1960s and said that trashing road signs, was, and I quote, 'a fantastic thing' to do.
"So, do you endorse the vandalism of the road signs of today, or, if not, how do you justify your position in light of your past comments? Or, as usual, is it one rule for the Welsh Government, and one rule for everybody else?"
Mr Drakeford responded: "I don't intend to be drawn into the trivialising of an important debate in the way that the Member has attempted this afternoon."
The Welsh Conservatives have heavily opposed the new road regulation and thrown their support behind the 20mph petition which has become the most signed in Senedd history at over 465,000 signatures.
Speaking to Nation.Cymru after FMQs, Mr Giffard said: "It's disappointing that the First Minister repeatedly refuses to answer my questions on his default 20mph scheme.
"This issue has garnered the largest number of signatures ever on a Senedd petition, so it's clearly something that people care strongly about across the country.
"In refusing to answer time and again, the First Minister is disrespecting both the Senedd as an institution and the people of Wales."
Nation.Cymru invited the First Minister to comment but he did not wish to add anything further.
---
Support our Nation today
For the price of a cup of coffee a month you can help us create an independent, not-for-profit, national news service for the people of Wales, by the people of Wales.