News
First Minister warns of negative impact of Northern Ireland Brexit deal on Welsh ports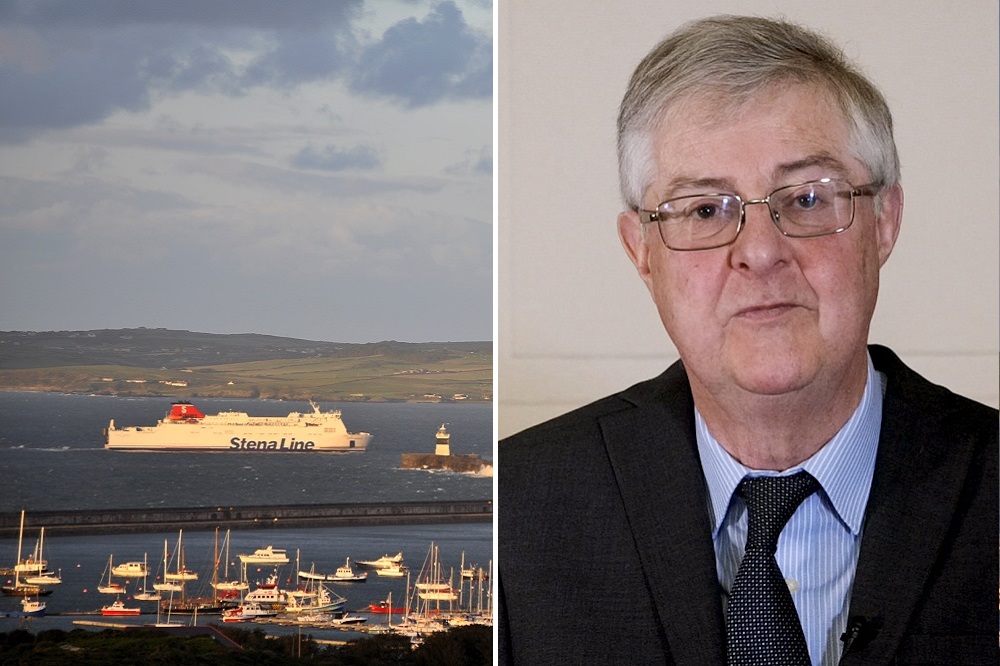 Mark Drakeford has warned the Brexit deal agreed by the UK Government with the EU on Northern Ireland earlier this week could have a negative impact on Welsh Ports.
While welcoming the agreement struck by Prime Minister Rishi Sunak, the First Minister suggested Holyhead might be particularly hard hit by the new deal, which could result in traffic being lost to ports in England and Scotland.
Mr Drakeford told the Financial Times that the changes, which reduced controls on freight travelling directly from Britain to Northern Ireland, could damage the port of Holyhead and to a lesser extent those of Fishguard and Pembroke.
The new deal introduces more rigorous checks on goods moving from mainland Britain to the Republic of Ireland, while introducing lighter controls via a "green lane" system for goods moving directly to Northern Ireland.
Welsh ports currently service the Republic of Ireland, with Stena Line and Irish Ferries sailing from Holyhead to Dublin.
Stenna line also operates a service from Fishguard to Rosslare, while Irish Ferries sail between Pembroke Dock and Rosslare.

Perverse incentives
"We hope that there won't be perverse incentives for firms to avoid ports where the direction of travel is directly to the Republic in favour of ports that operate directly between Northern Ireland and GB," the First Minister said.
"How will these new arrangements impact Holyhead? Fishguard? Pembroke Dock. It's a concern for us that we'll be watching carefully."
Holyhead was particularly badly hit in the immediate aftermath of the UK's exit from the EU, as freight traffic initially declined by 50%.
It has now returned to 70% of pre-Covid and pre-Brexit levels, Mr Drakeford said, adding it had hit a "stubborn ceiling" and its share could now fall further.
Despite the potential impact of the new trade agreement on Welsh ports, however, the first Minister welcomed the deal and said he hoped it would lead to improved ties between the UK and EU.
"You hope that it opens the way to a different sort of more constructive, more collegiate relationship with our nearest and most important neighbours, and that in time that could lead to a change in some of the more regrettable parts of the [post-Brexit] Trade and Cooperation Agreement," he said.
---
Support our Nation today
For the price of a cup of coffee a month you can help us create an independent, not-for-profit, national news service for the people of Wales, by the people of Wales.