News
First Minister: Wrexham Council must face up to its responsibilities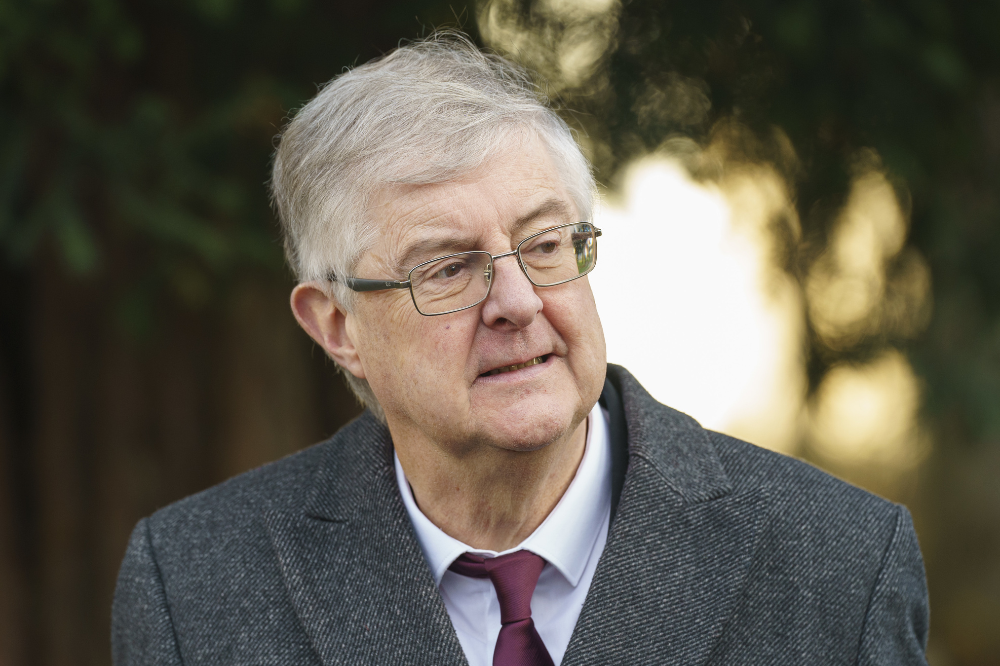 Siân Williams
Wrexham Council "should stop being the only local authority in Wales that does not have a local development plan (LDP)," First Minister Mark Drakeford told the Senedd this week.
Welsh Government sets the framework for drawing up LDPs but it's a matter for each local planning authority to fulfil its statutory duty to prepare a sound local development plan.
Wrexham County Borough Council recently rejected its own LDP which included preferred sites where several thousand houses could be built.
County councillors were split on the issue with Plaid Cymru's Carrie Harper criticising the meagre level of affordable housing in the LDP.
Campaigners said they were delighted when the LDP was rejected by a slim majority of councillors.
It seems to him, Mr Drakeford told the Senedd, "that the citizens of Wrexham thought they were electing a council fit for a city and have ended up in Clochemerle (a term to describe petty, parochial squabbling)."
Responsibility
Ten years of work went into producing Wrexham's LDP with the council's own chief executive, chief planning officer and chief legal officer saying it should be adopted.
Acting Leader of Plaid Cymru, Llŷr Gruffydd MS for North Wales said that people are now asking: "Will the Welsh Government force the plan on the council and the population against the wishes of residents in the area?"
The Welsh Government intends to inform Wrexham Council that they need to take the responsibility that is theirs, said Mr Drakeford.
"They should stop being the only local authority in Wales that does not have a local development plan."
LDPs "pivotal"
Mr Drakeford told the Senedd that when he was first elected as an MS, Cardiff didn't have an adopted LDP.
"Cardiff West, my constituency, has far too many examples of where housing developments took place that were never designed for housing developments, which were opposed by local people, and where the council lost every case because it didn't have a local development plan adopted that could defend the planning regime for which it is responsible.
"That will now happen to the residents of Wrexham until the local authority faces up to its responsibilities and makes the right decision," said Mr Drakeford.
Huw Irranca-Davies MS said LDPs gives "a glimpse into the future of what communities will look like: green corridors, wildlife corridors, active travel routes, where housing will be, where commercial enterprise will be, where retail parks will be—not simply to block development, but to enable development to happen in the right place."

Future
The Welsh labour MS for Ogmore said he wanted an assurance from Mr Drakeford that the message from the Senedd is that LDPs are "pivotal to the future of thriving, lively communities."
Mr Drakeford agreed that LDPs do shape the future: "My anxiety for people in Wrexham is that, without such a plan, they will see their green spaces and their green corridors now at the mercy of people where there isn't a plan to protect
those places."
Having himself read the whole of the debate that was held in Wrexham County Borough Council on the LDP, Mr Drakeford told the Senedd: "I was astonished to read people arguing that if you didn't have a local development plan you
somehow wouldn't have any development—that it would be the end of development because you didn't have a plan.
"Exactly the opposite is true. Now you will have uncontrolled and unplanned development," warned Mr Drakeford.
---
Support our Nation today
For the price of a cup of coffee a month you can help us create an independent, not-for-profit, national news service for the people of Wales, by the people of Wales.