News
Flanders plans playground language ban to boost use of Dutch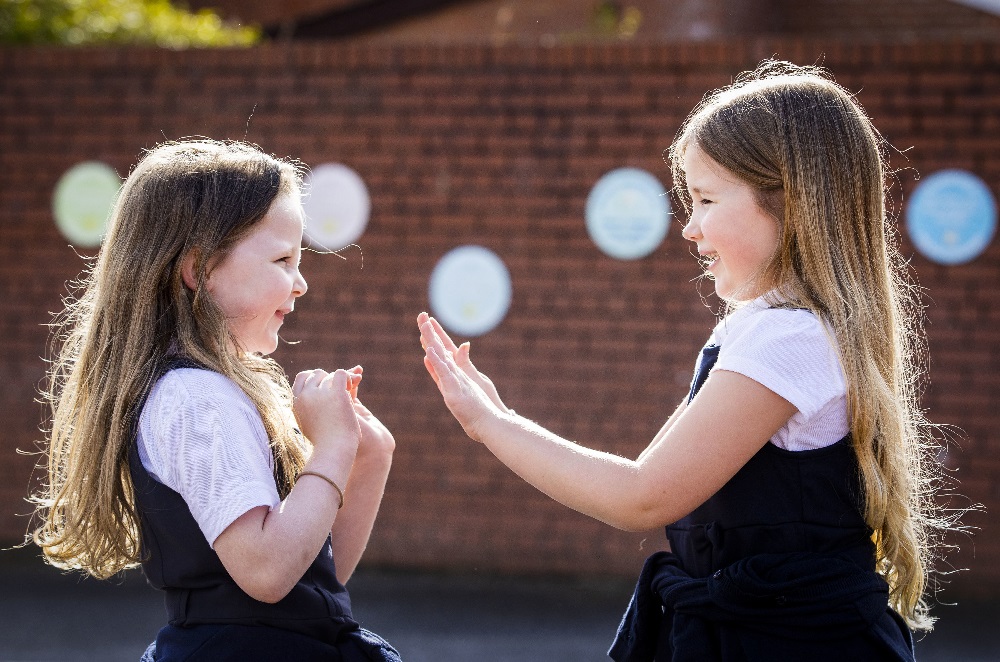 Luke James
As children return to school this week, classrooms will present a healthy picture for minority languages – the playground less so.
A 2011 study of children attending 16 bilingual schools in north Wales found the use of Welsh in the playground was "markedly lower" than in the classroom.
It's a situation mirrored in countries around the world, including in Flanders where the government has announced a controversial push against what its education minister called a "Babylonian confusion" on its playgrounds.
On the eve of the new school year, Ben Wyets of the nationalist Nieuw-Vlaamse Alliantie (N-VA) told schools that Dutch must now be the sole language used on the playground, during extracurricular activities and in interactions with parents as well as in the classroom.
"Dutch has been the instruction language in Flanders for a long while, but in many schools, students are allowed to speak other languages on the playground or during extracurricular activities," said a spokesperson for the minister.
"Minister Weyts wants to emphasize that it's better to speak Dutch on the playground as well.
"There are increasingly more children with a foreign native language, and these languages are becoming more diverse. In this context, the importance of a unifying language that all children and teachers share is growing."
With Dutch the only official language of Flanders, it's a policy that will have little effect across much of the country.
N-VA chairman Bart de Wever said this weekend that "learning French is like Chinese torture" for his children.

Controversial
But it is much more controversial in large cities with more diverse populations and the area surrounding Brussels where a large number of French speakers live.
In Brussels, which is officially bilingual, a majority of the children attending Dutch-language schools don't speak Dutch at home.
Around a third come from French speaking homes and a further third come from homes where another language is spoken.
Brussels school leaders have said the plan is both "unfeasible" and counterproductive.
"Playtime is a moment of relaxation," said primary school head Guray Turkistan. "We encourage them to speak Dutch, but we do not punish them. That has the opposite effect because they can develop an aversion to the language."
That's a view supported by the author of the Welsh study, Professor Enlli Môn Thomas of Bangor University.
She told Nation.Cymru: "I would say that is something that they have to be very cautious about because one of the things that has been highlighted in the all the research we've done is that encouraging children to do something is very different from stopping them from doing something.
"Inevitably what happens is that the child will often rebel against that and decide I hated school because they made us do this all the time and you do hear stories coming from individuals who have been through Welsh medium schooling.
"Instead of that, what teachers are trying to do now is trying to encourage the use of Welsh rather than discouraging the use of English and I think that is what hopefully will happen in the Flemish context."
Earlier exposure to languages, whether Welsh or Dutch, is key to giving children confidence to use them in social situations, Professor Thomas added.
"I think in order to get where we would like to be children need to feel like Welsh speakers from the very beginning," she said. "So having some sort of immersion experience very early on for everyone would be the key."
That is something the Flemish government is pursuing by lowering the age at which compulsory education starts to the third year of nursery.
Its new language plan also sets aside 20 million Euro to provide extra Dutch-language support to around 80,000 children for whom Dutch is not their first language.
But the emphasis on the stick over the carrot means it may not clear the Flemish parliament, with MPs from the two parties with which the N-VA share power vowing to vote against the plan.
Sammy Mahdi, president of the N-NVA's Christian democrat coalition partners, said he had been "punished multiple times because I spoke French during breaktime" at a school in Brussels.
The choice reflects the challenge faced by the N-VA from far-right nationalists Vlaams Belang ahead of next year's elections at both Flemish and Belgian state level.
Although the N-VA cut their lead in the latest poll, Vlaams Belang have led in all but two polls since the 2019 elections.
---
Support our Nation today
For the price of a cup of coffee a month you can help us create an independent, not-for-profit, national news service for the people of Wales, by the people of Wales.