News
Flooding in Wales: Can it get any worse?
Emily Price – News Editor
As climate change projections indicate Wales is on track to see extreme weather for years to come – more and more homes are threatened by floodwater.
Storm Callum battered Wales in October 2018 and a man died in Carmarthenshire after defences were breached and rivers flooded 200 homes.
February 2020 saw the devastating impact of Storm Dennis and successive storms which brought record levels of rainfall.
The cost of Storm Dennis's impact amounted to more than £81m after 3,000 properties were left in ruin.
January 2023 brought further devastation to homes and businesses across south Wales as river levels relentlessly rose and overflowed into parks and roads.
Climate change charity, Friends of the Earth has warned that almost a quarter of a million homes in Wales are now at risk of flooding.
The charity has also reported that that the impact of flooding is far worse for lower-income households who cannot afford expensive flood proofing and costly insurance premiums.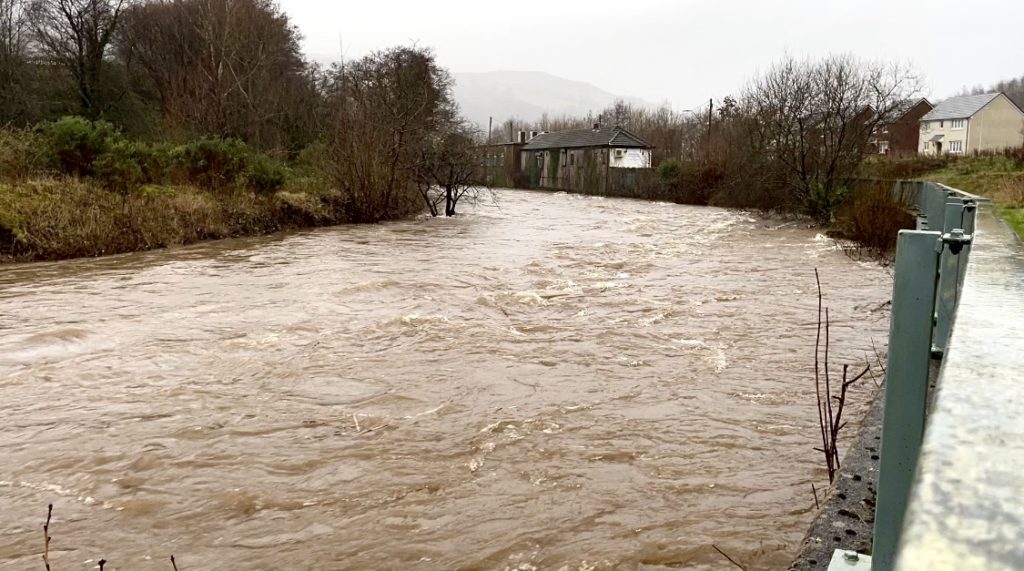 Impact
Research by the charity found the far reaching impact of flooding is not limited to damaged properties, but can affect the long term mental health of people who are forced from their homes.
Stress and depression increased by 50% for those directly affected by floods and research by FOE found a quarter of these people are still suffering at least two years after the event.
As the clean operation begins today after half a months worth of rain fell in the space of 38 hours, Plaid Cymru MS Heledd Fychan called on the Welsh Government to commit to providing better flood defences as well as holding an independent inquiry into the flooding of 2020.
She said: "This harsh weather is inevitable, but flooding doesn't have to be. The Welsh Government must do more to plan for the heavy rain, and urge our Councils, like Rhondda Cynon Taf, to better understand how to avoid flooding and support communities."
Climate scientists have predicted that Wales is becoming more prone to extreme weather as the world becomes windier, wetter and wilder.
The Welsh Government does offer a flood warning service which works by sending a text message, phone call or email to give people who sign up the chance to prepare for a flood.
Currently in Wales a total of 133,467 people are signed up to either the flood warning service or the Extended Direct Warnings initiative.
But a report by Friends of the Earth found that 245,000 homes are at risk of flooding.
Record levels
The Welsh Government say they have supplied record levels of funding to flood risk management authorities to help protect homes and businesses.
A spokesperson said: "Over the last Government term we invested over £390m in flood and coastal erosion risk management through two programmes, reducing risk to more than 47,000 properties across Wales."
The Welsh Government will invest a further £71m in the 2022/23 financial year to fund Local Authorities and Natural Resources Wales.
Loss of arctic ice cover could lead to radical changes to the jet stream – which is a major influence on Wales's weather and the result effect will be more extreme weather events.
Melting icecaps could also lead to sea levels rising by 1-2 metres by the year 2100 resulting in more coastal flooding.
It's thought that not all flooding in Wales is a result of climate change – but can be due to years of degrading the environment.
Experts say that draining Welsh peat bogs, cutting back hedgerows and destroying salt marshes has chipped away at our environments natural ability to cope with wet weather.

Intense rainfall
Head of Science, Policy and Research for Friends of the Earth, Mike Childs said "Climate change is making flooding more likely because a warmer atmosphere can hold more moisture which then gets released as more intense rainfall.
"We've got to move much quicker on phasing out fossil fuels and switching to clean, green energy if we are to avoid even worse climate extremes.
"But Wales also has to go faster in holding back the water through faster restoration of peat bogs, more tree planting and other natural flood management approaches."
When Storm Dennis battered Wales, Merthyr Tydfil resident Thomas Price was awoken during the early hours of the morning to frantic knocking at his door.
A small brook which passes by on the mountainside behind his house had overflowed and left a path of destruction in its wake.
Mr Price was lucky his own property suffered minimal damage, but three neighbours surrounding him had their lower floors damaged beyond repair and residents had to move away for almost a year whilst repairs were carried out.
Welsh Government funded, Natural Resources Wales provides a postcode checker on its website which checks a streets flood risk.
Natural Resources Wales describes Mr Price's flood risk for his postcode as very low to low.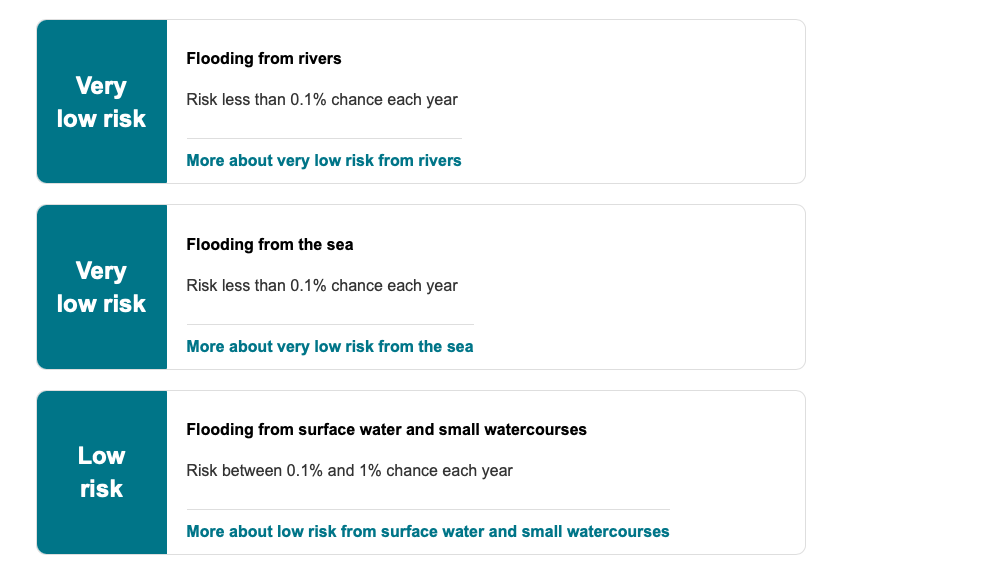 When flooding returned to south Wales in January 2023, a house neighbouring Mr Price was again transformed into a fast-flowing river which cascaded water down towards the property.
Fire crews and Merthyr Tydfil Council engineers attended to divert the water.
Mr Price said: "When it rains hard, we can here the water gushing off the mountainside behind our house. It keeps me up at night with worry.
"We have only lived in this house for four years and the street has flooded twice."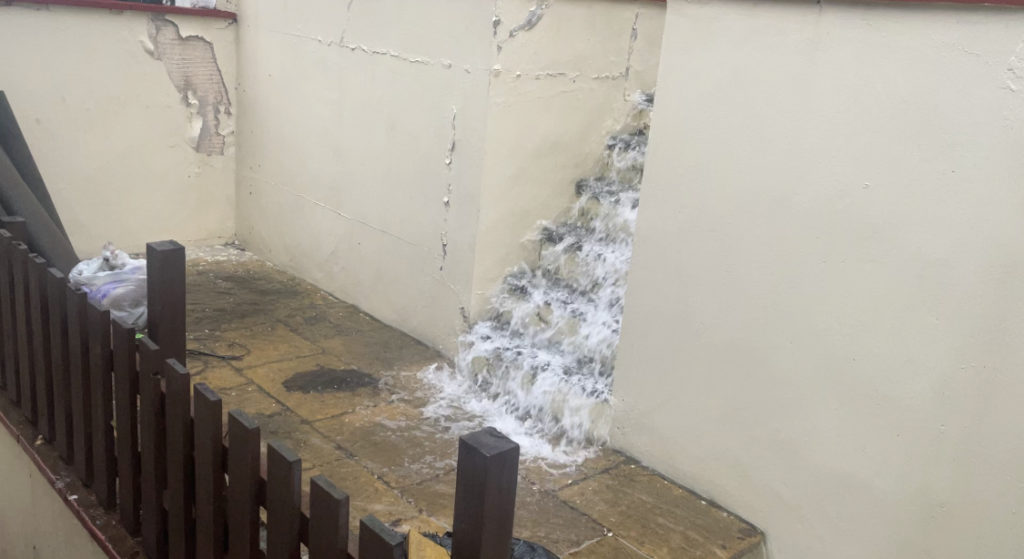 Friends of the Earth say that even with advanced warning systems and improvements in flood defences, a proper planning system is needed in Wales to address the real risks posed to people.
The charity said: "The Welsh government needs to follow through on its commitment to give high priority to this approach while also supporting householders to make their homes more flood-resistant through grants and insurance schemes, to which insurance companies should also contribute – making homes flood-resistant is far cheaper than pay-outs for flood damage.'
---
Support our Nation today
For the price of a cup of coffee a month you can help us create an independent, not-for-profit, national news service for the people of Wales, by the people of Wales.