News
Forensic review over unsolved murder of elderly couple at farmhouse in Llanharry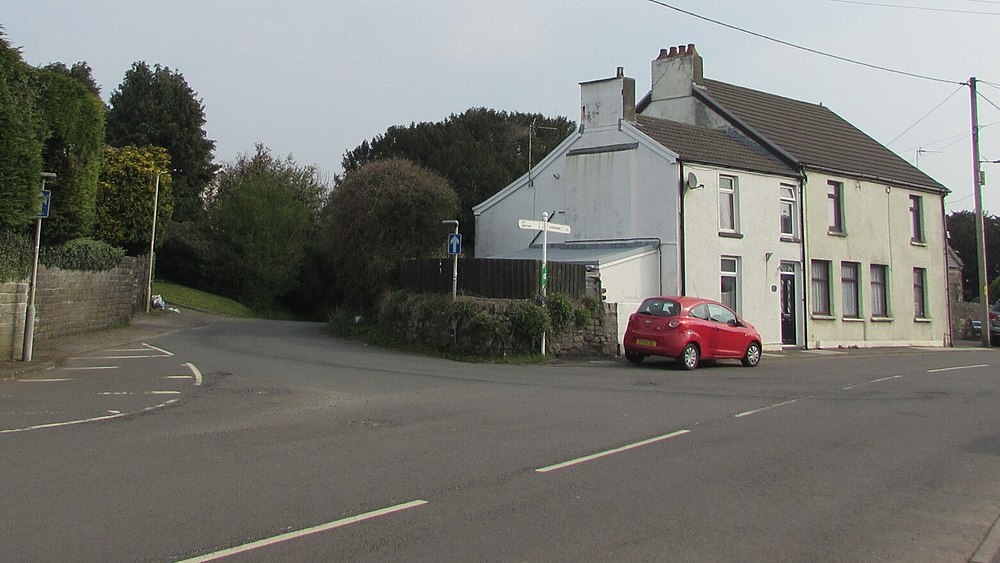 Police investigating the brutal murder of an elderly couple inside their Welsh farmhouse believe modern forensic techniques could be the key to unlocking the 30-year-old case.
Harry and Megan Tooze were shot and killed at their rural home in Llanharry, near Bridgend, South Wales, on July 26 1993 and their bloodied bodies later found hidden under hay bales in a cowshed.
Three decades on, the case remains unsolved and detectives are once again appealing for information, saying they hope to "deliver justice" for the couple and their family.
The forensic review, launched on the anniversary of their deaths, will be carried out alongside forensic scientist Dr Angela Gallop and focus on identifying exhibits where there is potential for further forensic testing.
Senior investigating officer Detective Superintendent Mark Lewis said: "We hope that by using the latest modern forensic techniques we can deliver justice for Harry and Megan.
"As is usual in such reviews, no outcomes can ever be guaranteed.
"This case has affected many people over the years and our aim is to find the answers to the unanswered questions which remain about their deaths 30 years on," he added.
"Even with this passage of time I appeal to anyone who has any information about the murders to come forward and speak to police."
The couple were found dead with gunshot wounds at Ty Ar y Waun Farm.

Llantrisant
That Monday morning Harry, 64, and Megan, 67, had left the farm to visit a Tesco supermarket in Llantrisant and collect their pensions and were seen arriving back home at 11am.
At around 1.30pm two gunshots were heard by neighbours, but this was not considered to be unusual due to it being a farm.
Police were called after a regular phone call from their only child, Cheryl Tooze, went unanswered.
Ms Tooze had first rung her parents' neighbour Owen Hopkins to ask if he would check on them.
When Mr Hopkins phoned back to say they were not at home he suggested Ms Tooze call the police.
Ms Tooze told Mr Hopkins her partner Jonathan Jones was driving from their home in Kent and would be there shortly.
Mr Hopkins called 999 at around midnight prompting officers to attend the farmhouse and search the scene.
Mr Hopkins recalled first seeing Mr Jones a short time later inside the property.
Officers eventually discovered the bodies of Mr and Mrs Tooze in a cowshed adjoining the farmhouse.
They had both been shot in the back of the head from about a metre away with a 12-bore double-barrelled shotgun.
They had been covered in carpet and hidden under hay bales.
Police believe they were not killed in the cowshed, but were likely to have been carried there after their deaths.
Items in the house, such as a teacup and saucer and a shirt laid out for Mr Tooze in the bedroom, led detectives to believe the suspect was someone known to the couple and that they had perhaps been expecting them.
Alibi
Ms Tooze was at work during the killings but Mr Jones's alibi was less ironclad and suspicion turned towards him.
Mr Jones, who was 35 at the time and a self-employed recruitment consultant, was convicted of the murders in April 1995 and released by the Court of Appeal a year later in April 1996.
After an independent review of the murders in 2000, a new team of detectives was brought in to reinvestigate the deaths in November 2001.
Between November 2001 and January 2003, officers from South Wales Police's Specialist Search Unit searched the area around Mr and Mrs Tooze's farmhouse, including a nearby iron ore mine and a disused quarry.
In 2003 it was announced that the team of detectives, led by Detective Chief Inspector Brent Parry, who solved the murder of 20-year-old Lynette White in Butetown near Cardiff's docklands were joining the hunt for the killer.
Although a number of new leads were generated following the appeal, no-one was charged.
Information can be submitted to the investigation via this online public portal.
---
Support our Nation today
For the price of a cup of coffee a month you can help us create an independent, not-for-profit, national news service for the people of Wales, by the people of Wales.