News
'Forgotten community' of nuclear test veterans urged to share stories for commemorative project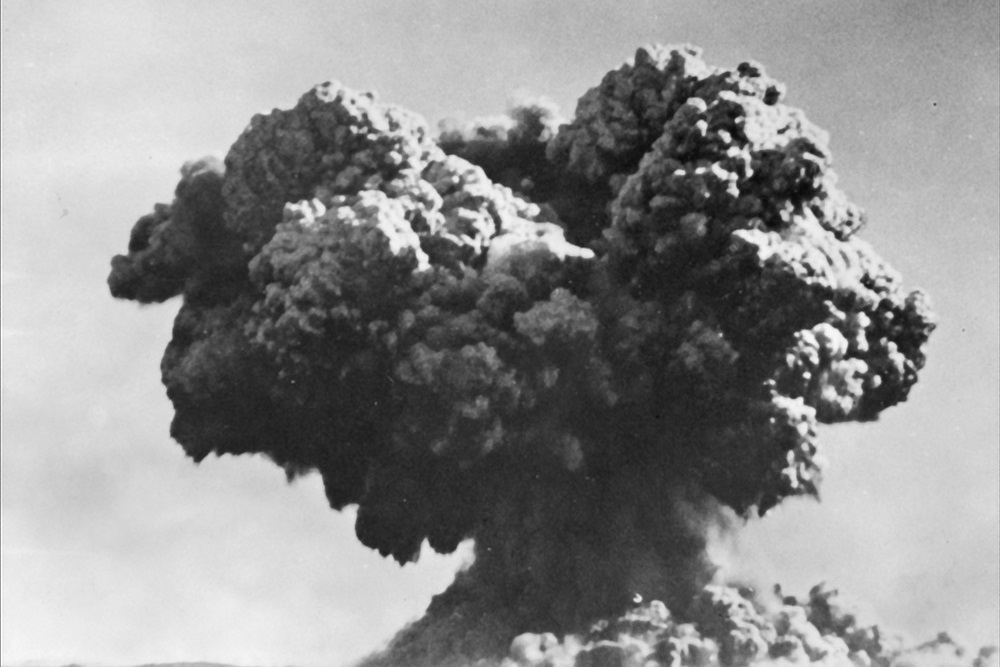 Atom bomb testing veterans are being urged to come forward and share their stories as part of a project to chronicle their experiences and ensure their efforts are not forgotten.
Historians at the University of South Wales (USW) and the University of Liverpool have been awarded £250,000 in Government funding for a study into nuclear test veterans, a "forgotten community" of former servicemen who took part in British nuclear test operations.
Dr Chris Hill, lecturer and researcher in History at USW, Dr Jon Hogg, senior lecturer in 20th Century British History at the University of Liverpool, and Dr Fiona Bowler, postdoctoral researcher at USW, will conduct and record around 40 "life story" audio biographies with veterans around the UK, to examine the role that participation in the tests played in their lives.
There are thought to be 1,500 surviving nuclear test veterans from a cohort of ex-service personnel and civilians who contributed to Britain's nuclear testing programme, including serving in Australia and the South Pacific, between 1952 and 1967.
The project aims to capture the events on the days of the tests as well as reflecting on the long-term impact that the UK's nuclear deterrent programme had on participants and their families.
The project also aims to create educational resources that can be used in schools to encourage the teaching of nuclear history to the next generation.

Vital role
The UK Government's Veterans minister Johnny Mercer said: "Our nuclear test veterans played a vital role in the creation of the British nuclear deterrent, which continues to keep us safe to this day.
"Now we're making sure their stories are never forgotten, and can be passed down from generation to generation, so that we can remember the sacrifices they made to protect us."
Dr Chris Hill, an expert in cultural and environmental aspects of nuclear history, said: "This project provides a unique opportunity to ensure that nuclear veterans' perspectives and voices become an integral part of British nuclear history, as well as the history of the Cold War more widely."
Dr Jon Hogg added: "Most of these veterans are now in their 80s, and they tend to look back on their service as the defining moment in their personal and professional lives. This crucial and timely project will help ensure that the legacy of the nuclear test veterans is not forgotten."
Dr Fiona Bowler, the granddaughter of nuclear test veteran Gerard Bowler, recently completed a PhD on Britain's nuclear testing community at the University of Southampton and is a Visiting Fellow at USW.
She said: "This project will preserve the memories of Britain's nuclear test veterans for future generations, and bring their experiences to life through a series of public engagement events. We hope to amplify the voices of the community by creating an open access archive and support veterans in their longstanding struggle to receive recognition for their service."
Last month, atom bomb testing veterans and civilian staff were urged to apply for a commemorative medal recognising their "invaluable contribution", to be presented from late summer.
---
Support our Nation today
For the price of a cup of coffee a month you can help us create an independent, not-for-profit, national news service for the people of Wales, by the people of Wales.