News
Former MS denies involvement in vandalism of Cardiff MPs office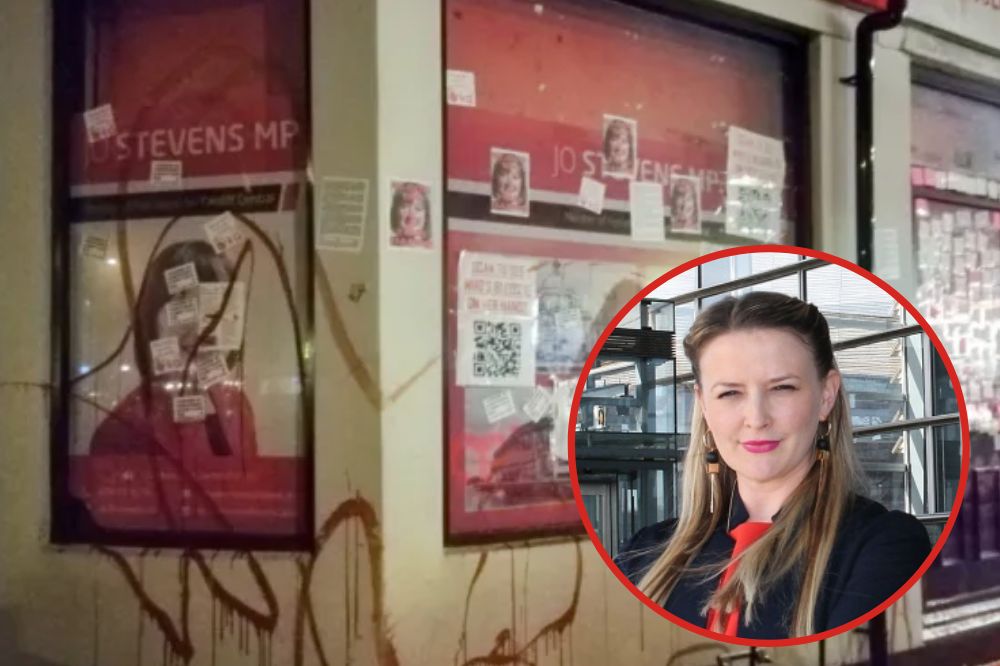 Emily Price
A former member of the Senedd has denied any involvement in the vandalism of a Cardiff MP's office by pro Palestine protesters.
Jo Stevens' office on Albany Road was sprayed with red graffiti and covered in messages branding the MP a "murderer" and accusing her of having "blood" on her hands after she abstained on a vote calling for a ceasefire in Gaza in the House of Commons on Wednesday.
Talking to BBC Radio Wales Ms Stevens said: "Unlike those involved in this so called 'vigil' I don't require them to agree with my view on how an urgent cessation of violence in Gaza and Israel can best be practically achieved to urgently alleviate innocent civilian suffering.
"I unequivocally support the right to protest. But this goes way beyond that. This is criminal damage. It is intimidation and incitement.
"This is a workplace and my staff team and I, as well as my constituents who come to my office everyday for help, should be able to do so in safety."

Vote
56 MPs defied Labour leader Keir Starmer by voting in support of the amendment tabled by the SNP rather than abstaining..
Cynon Valley MP Beth Winter was the only Welsh Labour MP to vote in support of a ceasefire.
Ms Stevens told the BBC she "found it particularly surprising" that former Plaid Cymru MS, Bethan Sayed had attended a "vigil" outside her office on Thursday evening (November 16).
She said: "I would have thought at the very least, that this individual would have had some understanding of the effect that this will have on my team."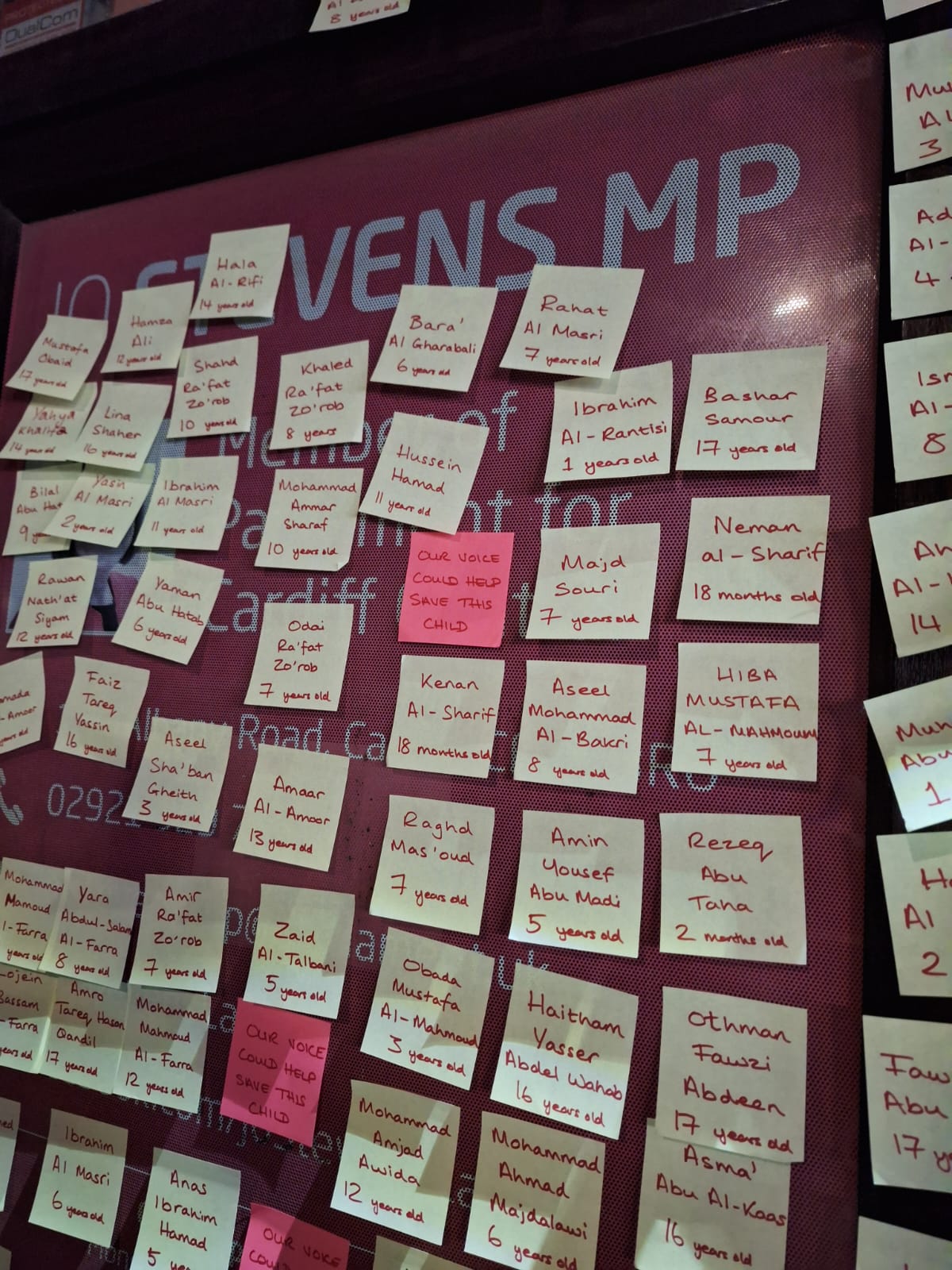 Ms Sayed told Nation.Cymru she had attended part of the vigil and saw post-it notes placed on the Labour MP's office but denied being present when the building was covered in red paint.
She said: "I was not on all of the vigil as I was working late and then had to pick up my son. I have attended all the vigils and have participated in a peaceful manner.
"What I saw were people putting post-it-notes on the door of her office to represent all the children who have been killed by Israeli forces in Palestine."
Ms Sayed posted several photos on Thursday evening of protesters marching through Roath in Cardiff.
She also posted a video showing the messages left on the office's windows bearing the names of children who have died in the Gaza Strip as a result of the ongoing conflict.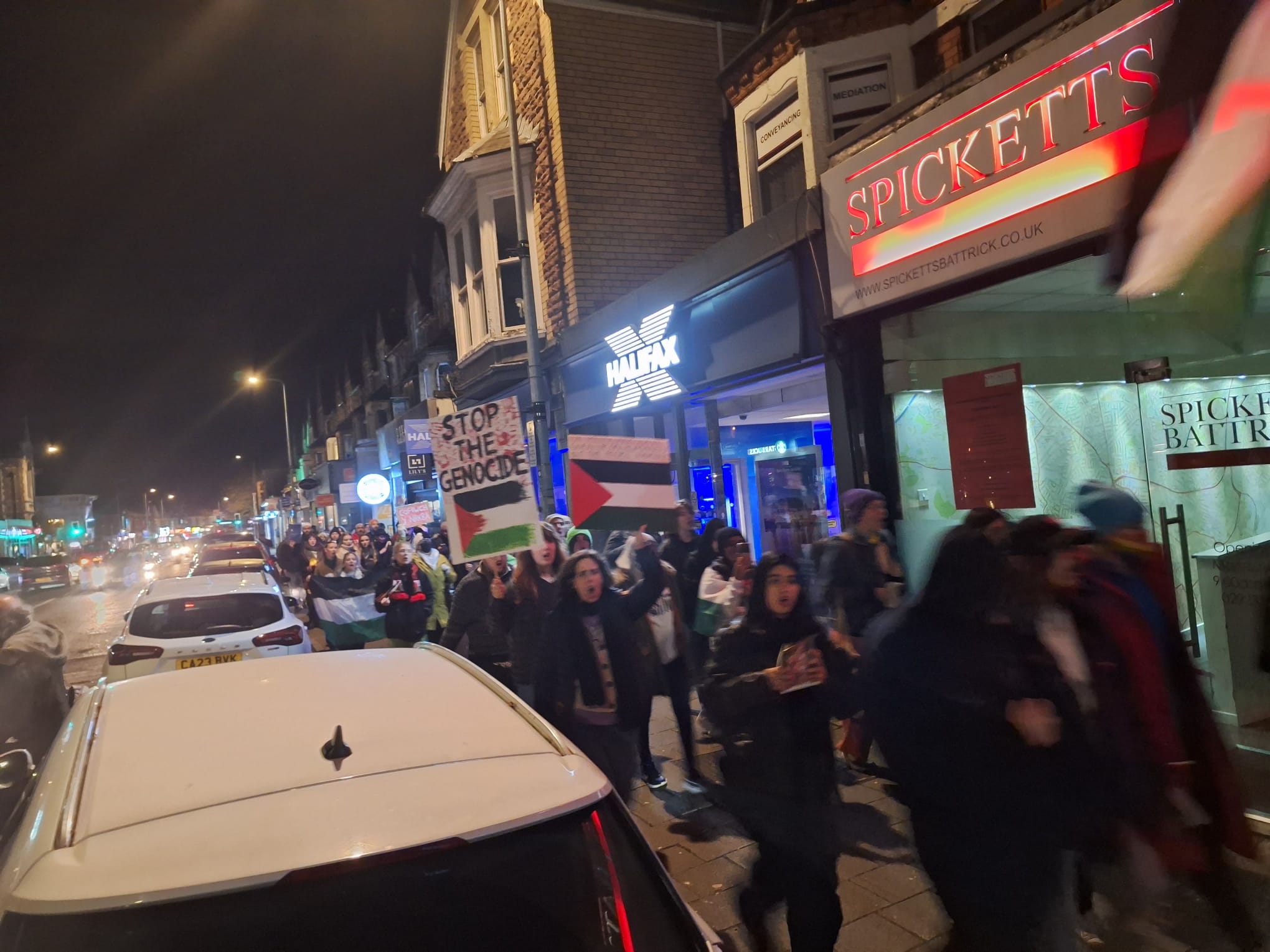 Ms Sayed said: "People have been trying to contact Jo Stevens to discuss this matter with her and to engage in debate about why she did not support a ceasefire, but are not able to arrange to do so via her surgery or office structures.
"People want to be able to engage and understand why she is not supporting a ceasefire in Gaza when so many people, including thousands of children, are being killed.
"If the MP has any understanding of the effect that her opposition to a ceasefire has on Palestinians, and that with 76% of people in the UK supporting a ceasefire according to a poll, she will wish to reflect on her actions and meet with constituents to explain her stance.  This issue is not about my attendance. That is a deflection on the real issue here.
---
Support our Nation today
For the price of a cup of coffee a month you can help us create an independent, not-for-profit, national news service for the people of Wales, by the people of Wales.