News
Former Shadow Welsh Secretary Christina Rees barred from being a Labour general election candidate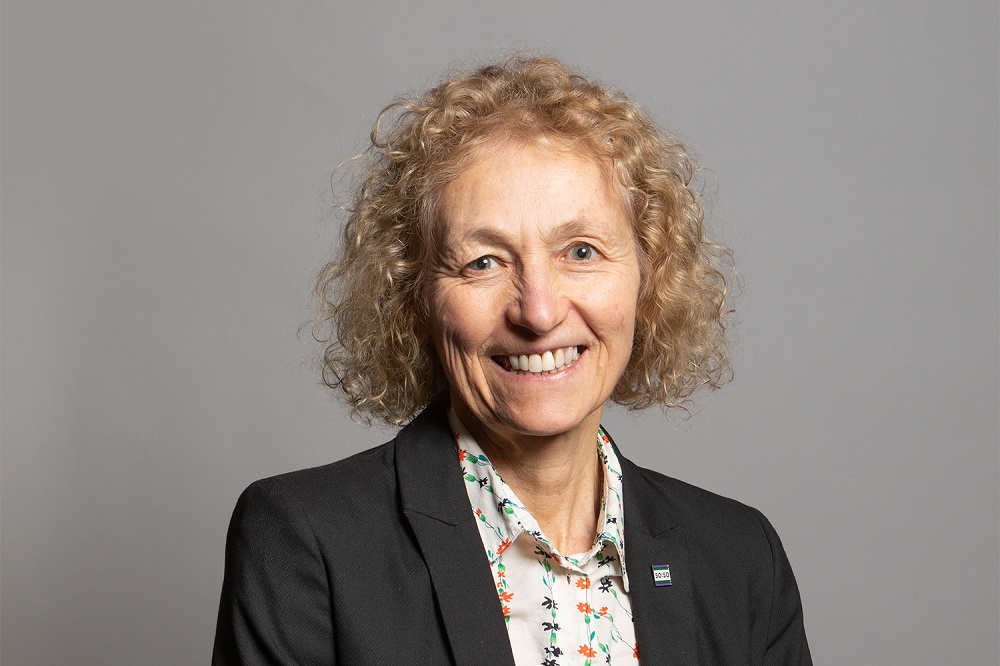 Martin Shipton
Former Shadow Welsh Secretary and current Neath MP Christina Rees has lost the chance of seeking selection for a new seat because of outstanding bullying allegations, we have been told.
Instead the new, post-boundary changes constituency of Neath and Swansea East has been awarded to Carolyn Harris, at present the MP for Swansea East and deputy leader of Welsh Labour. Ms Harris will be the party's candidate at the next general election, likely to be held in 2024.
Had it not been for the bullying allegations made by people who worked in Ms Rees' constituency office, she would have gone head-to-head with Ms Harris for the new seat, which will be safe for Labour.
Ms Rees, who served in Jeremy Corbyn's Shadow Cabinet when he was party leader, would have been in line to be the Secretary of State for Wales if Labour had won the general election in 2019.
An internal party investigation is continuing against Ms Rees, whose party membership was suspended last autumn as the inquiry began. She currently sits in the Commons as an Independent.

Not eligible
A senior Welsh Labour source said: "Christina Rees is suspended from party membership and is therefore not eligible for selection as a Parliamentary candidate. Under the process adopted by the party, Carolyn Harris is the only sitting MP with a claim on the new seat, because she currently represents part of it."
It is expected that Ms Harris will be adopted formally as the candidate for Neath and Swansea East at a party meeting in September.
We have been told that Ms Rees is taking legal advice about her exclusion. Her lawyers may argue that it is against natural justice for her to be denied the chance of selection by allegations that remain unproven.
Now that the boundary changes – under which the number of MPs elected from Wales will reduce from 40 to 32 – have been presented to the UK Parliament, parties are keen to get candidates in place for the new seats.
It has been reported that several of Ms Rees' staff have made detailed statements, which they said were backed up with evidence, to Labour headquarters about claims of bullying.
In a statement issued at the time of her suspension by Labour, Ms Rees said: "There has been a complaint made against me to the Labour Party, which is under investigation and I am therefore under an administrative suspension until the process is concluded. I'm not aware of the details of the complaint but I am fully cooperating with the investigation."
Peter Hain
Ms Rees won Neath in 2015, taking over from former cabinet minister Peter Hain. She is a qualified barrister, holds a black belt in judo and has represented Wales at squash. Until 1999 she was married to Welsh Secretary Ron Davies, who resigned from Tony Blair's government after what became known as a "moment of madness" when he was mugged at knifepoint at a well known gay meeting place on Clapham Common in London.
It has previously been reported how Ms Rees was facing an attempt to oust her by disenchanted constituents, including some Labour Party members.
A petition of no confidence in her was circulating on Facebook.
She denied claims that she was neglecting her constituency and senior local party officials insisted at the time that she worked hard.
A prominent member of Neath Labour Party, who spoke on condition they weren't identified, said at the time: "It gives me no pleasure to say this, but disenchantment with her is very widespread.
"I've never known a situation when so many people have been so critical of an MP.
"Within the party she's basically dictatorial and insists that you've got to do things her way. She doesn't want to listen to anyone else.
"There have also been lots of complaints about her from members of the public who haven't found satisfaction when they've wanted her to help them.
"They say they've found her rude and unhelpful.
"When I was delivering leaflets for her, someone ran after me and told me to take the leaflet back, saying they didn't want anything to do with 'that woman'.
"We can't carry on like this and I'll certainly vote for her to be de-selected so she doesn't stand again."
Facebook
A message sent to a Labour councillor on Facebook said: "I sincerely believe our MP Christina Rees is being paid money for jam. She ignores emails and letters. This is not someone that is keen to represent her constituents.
"She has no skin in the game. I believe we have to hold her to account and make her aware that her honeymoon period is well over and we expect her to do her job.
"Taxpayers' money is funding this woman at the end of the day. I will push this further as the p**s has been taken long enough."
A spokesperson for Christina Rees said at the time: "We are aware of a petition being circulated which raises a number of issues, many of which do not fall within the purview of a constituency MP. However, as always, Christina and her office have endeavoured to direct those people who have signed it to the appropriate body to deal with their concerns.
"It's always disappointing to see anonymous and vindictive quotes appear in print, particularly when they are demonstrably inaccurate. As the many constituents who have contacted Christina's office in the six years since she was first elected can attest, she and her hardworking staff are committed to answering emails, calls and letters from residents of Neath promptly and fully.
"Christina is always happy to engage with local party members and constituents, and welcomes debate with those who may not agree with her. As always, her door is open to those who wish to share feedback and concerns in a constructive and upfront manner."
Another Welsh Labour source said: "Whatever the merits of the case against her, it does seem unjust that she should be excluded from the possibility of selection at a time when the allegations against her have not been proven."
Both Ms Rees and Ms Harris were invited to comment, but have not done so.
Welsh Labour was also asked to provide us with a statement, but did not do so.
---
Support our Nation today
For the price of a cup of coffee a month you can help us create an independent, not-for-profit, national news service for the people of Wales, by the people of Wales.