News
Former Welsh MP turns down coronation invitation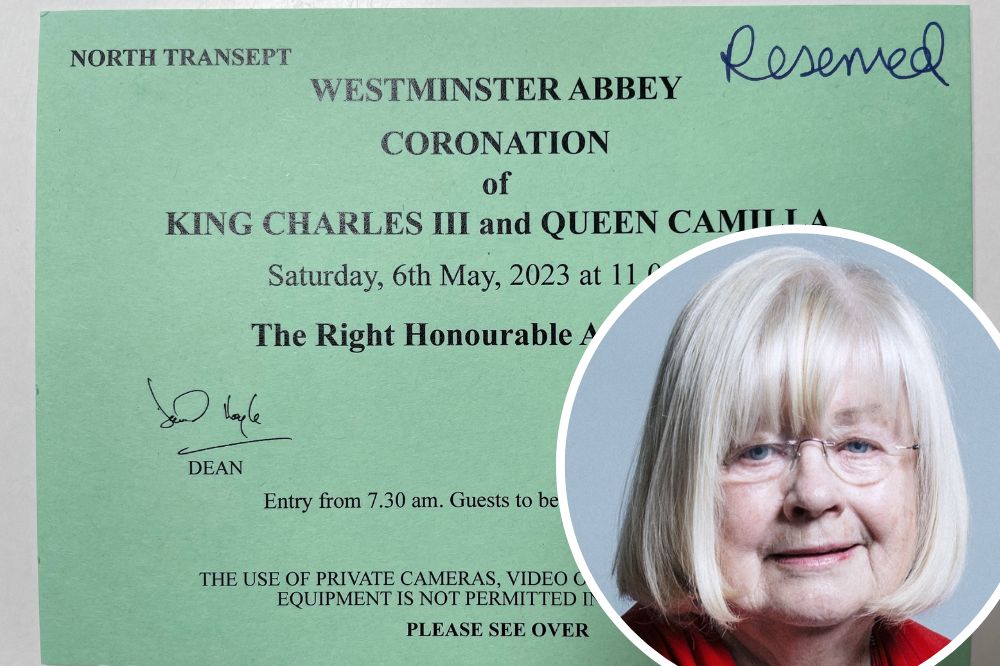 Martin Shipton
Veteran human rights campaigner and former Welsh Labour MP Ann Clwyd has turned down an invitation to the coronation because she has been unwell and she believes the restrictions placed on guests would be too gruelling for her.
Ms Clwyd, now 86, represented Aberdare and then Cynon Valley from 1984 until 2019.
A former Shadow Secretary of State for Wales, she was Tony Blair's special envoy on human rights in Iraq. In 2004 she was made a member of the Privy Council, and she was one of a small number of Privy Councillors to receive an invitation to the coronation.
She said: "I'm not much of a monarchist but I respect Charles because of his commitment to green issues.
"It's an honour to be invited to Westminster Abbey, but it wouldn't really be practical for me to go.
"I've just come out of hospital and it would entail at least a six-hour round trip in a car from Cardiff, where I live. There's also a lot of hanging around involved and I'd have to get to the Abbey early and be there for hours.
"It's also clear from the information I was sent that toilet facilities in the Abbey are very limited and even unavailable for a lot of the time.
"I don't want to be too critical of the arrangements, but it would have been good if they could have done more for people who have limited mobility."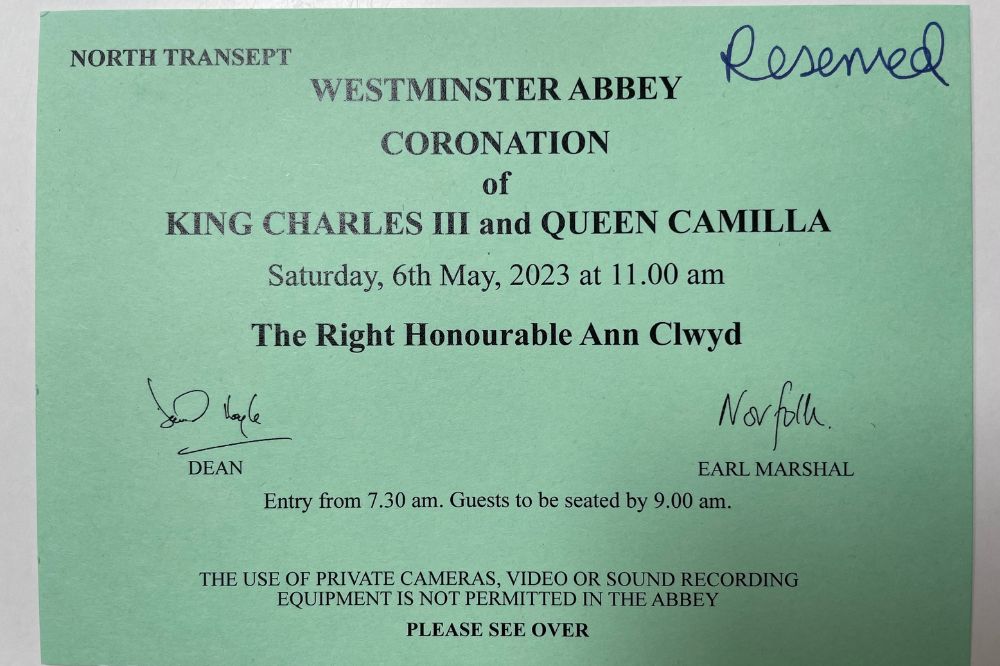 Disappointed 
Ms Clwyd is disappointed that she won't be able to meet some distinguished international guests who will be in London for the coronation.
She said: "I have many friends in Iraq, particularly from the Kurdish community which I have supported for many years and who mean a lot to me.
"I know the current President of Iraq, Abdul Rashid, and his wife Shanaz very well. They rang me this week and we spoke for half an hour. I was laughing with Shanaz about the many adventures we have had together in the past.
"They were very keen to see me at the coronation, but I had to tell them that I wouldn't be able to go.
"I am very honoured that a decision has been taken to give me a special award in recognition of my work for human rights in Iraq. It's a particular pleasure that it's being given to me in commemoration of Shanaz's late father Ibrahim

Choice
Ahmad, who I also knew well. He was a very cultivated man and one of the greatest Kurdish leaders."
Ahmad was a writer, novelist, judge and translator who founded the Patriotic Union of Kurdistan in 1975.
Ms Clwyd said: "The plan now is to present me with the award in late May in either Baghdad, London or Cardiff. Where it happens will depend on my health and my ability to travel at the time."
So far as missing the coronation is concerned, Ms Clwyd said: "If I had a choice, I would like my place to go to a health worker at Llandough Hospital, where the treatment I have received and the care given to me has been outstanding."
---
Support our Nation today
For the price of a cup of coffee a month you can help us create an independent, not-for-profit, national news service for the people of Wales, by the people of Wales.