News
Four teams battle for the Welsh Wheelchair Rugby Open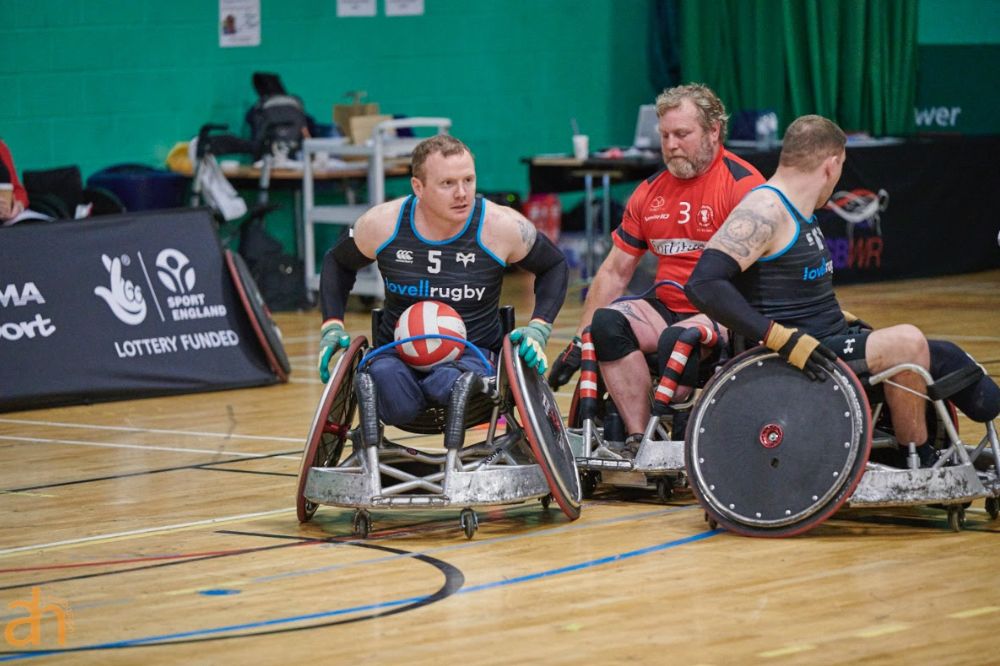 Four teams – Ospreys, Newport Dragons, Taunton Gladiators and the Tiger Seals – will battle it out for the Welsh Wheelchair Rugby Open title.
The tournament is part of the week-long, multi-sports and multi-venue Para Sport Festival, which takes place on Swansea between 10-16 July.
The Welsh Wheelchair Rugby Open is organised jointly by Disability Sport Wales and Great Britain Wheelchair Rugby and takes place on Saturday 15 July in the LC2 on Oystermouth Road in Swansea (SA1 3ST).
One of the Osprey's attacking players, Arran Flay took up wheelchair rugby almost two years ago and is looking forward to playing at the Welsh Wheelchair Rugby Open.
Arran said: "Wheelchair Rugby is my passion. It's a very physical sport and you have to be strong because you have the weight of the chair to push around, and you have to hit people with a lot of intensity.
"You really have to be very physically fit and train hard to play wheelchair rugby. The Osprey's have a good chance of winning the Welsh Wheelchair Rugby Open, but all four teams competing are very strong.
"The Osprey's helped set up the Newport Dragons team and there is a good friendship and big rivalry between us. The Dragons play better against the Osprey's than they do against any other team."

Favourites
The Taunton Gladiators are a relatively new team and the Osprey's have played against some of their players before in other teams.
Arran added: "The Tiger Seals are maybe the favourites, as their skill level is very high. They finished runners-up in the WR5 premiership last year and went on to win an international tournament in Poland, so depending on who is playing for them they could be the team to beat.
"As for the Osprey's, we'll certainly be going out and trying our best to keep the Welsh Open trophy in Swansea!"
Welsh Wheelchair Rugby Open Timetable (Saturday 15 July):
10:00: Gladiators v Dragons
10:50: Ospreys v Dragons
11:40: Gladiators v Tiger Seals
13:00: Ospreys v Tiger Seals
13:50: Dragons v Tiger Seals
14:40: Gladiators v Ospreys
15:30: 3rd v 4th
16:20: 1st v 2nd
17:10: Presentation
To find out where to Spectate, how to Volunteer and where you can Take Part at the 2023 Para Sport Festival, please visit parasportfestival.co.uk
Get your spectator tickets here.
---
Support our Nation today
For the price of a cup of coffee a month you can help us create an independent, not-for-profit, national news service for the people of Wales, by the people of Wales.