News
Fresh fears raised over toxic quarry pollution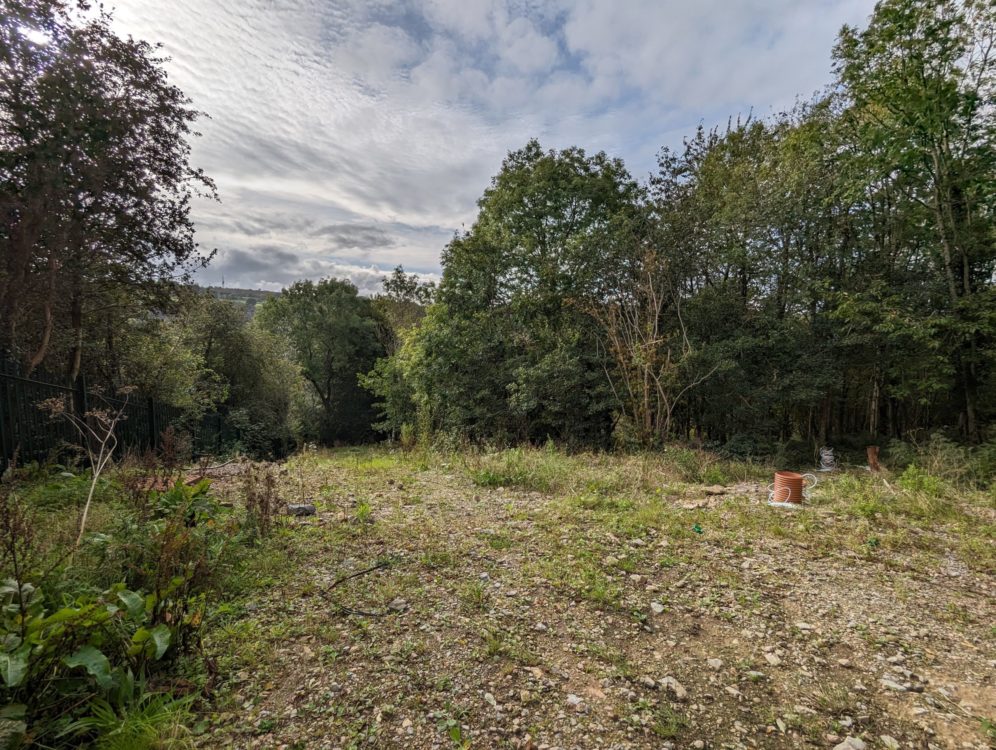 Nicholas Thomas, local democracy reporter
Two councillors have called for urgent action to clean up a polluted former quarry site and prevent chemicals leaking into the environment.
The Caerphilly councillors have been campaigning for something to be done about the old Ty Llwyd quarry site, and have complained of inaction from the authorities.
As councillors Jan Jones and Janine Reed walked along a country lane above Cwmfelinfach this week, they pointed out bore holes, culverts and fenced-off areas, with signs warning off "unauthorised personnel".
It would otherwise be an idyllic country scene, but beneath the ground where sheep graze and – until recently – local children played, decades-old toxic chemicals are leaching into the soil and trickling down the hillside.

Carcinogenic
This is because Ty Llwyd was used as a disposal site around half a century ago, where firms were allowed to dump substances including harmful PCBs (polychlorinated biphenyls) – chemicals since found to be highly carcinogenic and a "persistent" organic pollutant.
The two councillors, from the Ynysddu ward, have long campaigned for the site to be cleaned up, amid local fears PCBs could end up making their way into farmland, people's gardens, or the nearby river.
And ahead of the winter, they worry heavy rainfall could bring a repeat of last year's incidents, when the council ultimately put up a fence to stop people approaching the puddles of polluted water that had gathered in the hillside woodland.
Cllr Reed said the authorities "have put nothing in place to stop this happening again".
"It needs to be captured and taken away", she said, explaining that a consultant had urged the council to remove leachate using tankers.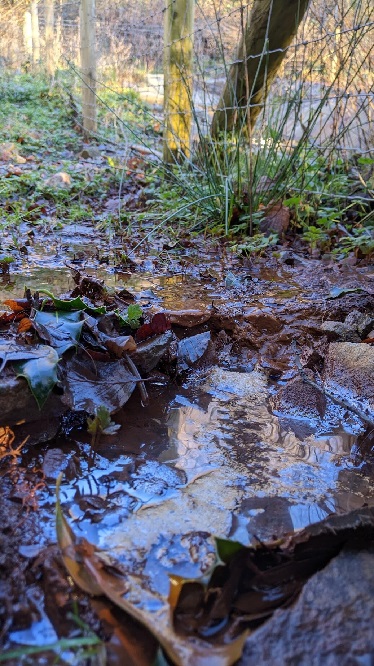 She added: "We want the council to honour that – we don't want them to continue allowing that leachate to seep into the ground."
"Our main concern is groundwater, which rises during [periods of] rain, mixes with whatever is in the quarry, and goes into the community woodland," Cllr Jones added.
"It overflows in the bad weather, it goes across a road and into fields where there are horses.
"It's not just seeping and trickling – it's purple stuff, black stuff, stinking and bubbling, coming out of the ground and the smell is terrible."
Children playing
Cllr Jones said there was evidence children had been playing in the woodland before the council fenced it off.
The situation at Ty Llwyd has made national headlines, and the councillors' campaign has won the backing of three Senedd members for the region, who have added their voices to calls for the leachate to be addressed before the rainy winter months arrive.
Plaid Cymru MS Peredur Owen Griffiths called Ty Llwyd a "ticking timebomb", where chemicals had been dumped "without any consideration for their impact upon future generations".
He called for the authorities to "bring in some much-needed transparency" and cooperate with local residents and their councillors.
"This issue is not going to go away by itself, and residents are rightly concerned about the implications this toxic area will have on their health," he added.
His Plaid Cymru colleague Delyth Jewell said she shared the "frustration" of the two Ynysddu councillors and their constituents, adding there were "significant concerns in several sites across Caerphilly borough that have been used to dump chemicals".
Leakages happen "especially at times of heavy rain" and "public bodies responsible must work together to mitigate these dangers and remedy the sites", she said.
Ms Jewell described Caerphilly County Borough Council – the current landowner – as seemingly "reluctant to engage with local representatives", and said she and Mr Owen Griffiths would "be raising this issue directly with the first minister at the earliest opportunity".
Natasha Asghar, a Conservative MS, said she had also made "repeated calls for urgent action to the Welsh Government and Caerphilly Council… yet still nothing has been done to stop this worrying ongoing issue".
"With winter just around the corner, and no doubt heavy rain on the cards, action needs to be taken now to avoid more leakages, and I will continue to work with the community on this matter as they deserve better and should not be ignored anymore," she said.
Concerns
Natural Resources Wales is the nation's environmental regulator. Its operations manager, John Rock, said the organisation "understands the concerns of the local community in relation to Ty Llwyd quarry".
"We understand Caerphilly County Borough Council is currently considering further improvement works at the site, to reduce the level of water entering the chamber and help it cope better with prolonged periods of wet weather," Mr Rock said.
"The council and their consultants are considering short-term options to mitigate any seasonal breakouts whilst a long term plan is being identified. We have provided pre-application advice on whether an environmental permit is required.
"As the council considers the possible improvement options, we will continue to provide technical advice and guidance and review any remediation proposals to ensure people and the environment are protected."
For Cllr Jones, however, the time for action is now. She said the authorities "can't run away and hide – they know they can't hide it".
A council spokesman said the authority is working with NRW and environmental health officers to develop an "effective plan" to manage the leachate.
The spokesperson said: "The challenge of managing the leachate is a seasonal issue which has been exacerbated by our changing climate and resultant periods of substantial rainfall during the winter months.
"Environmental health officers regularly engage with the local ward members to keep them appraised of developments and plans to manage the leachate."
They added: "The Leader of Council recently approached Welsh Government requesting support for an independent public inquiry and to request funding to address this historic contamination issue."
The Welsh Government did not respond to requests for comment.
---
Support our Nation today
For the price of a cup of coffee a month you can help us create an independent, not-for-profit, national news service for the people of Wales, by the people of Wales.