News
From domestic abuse victim to union president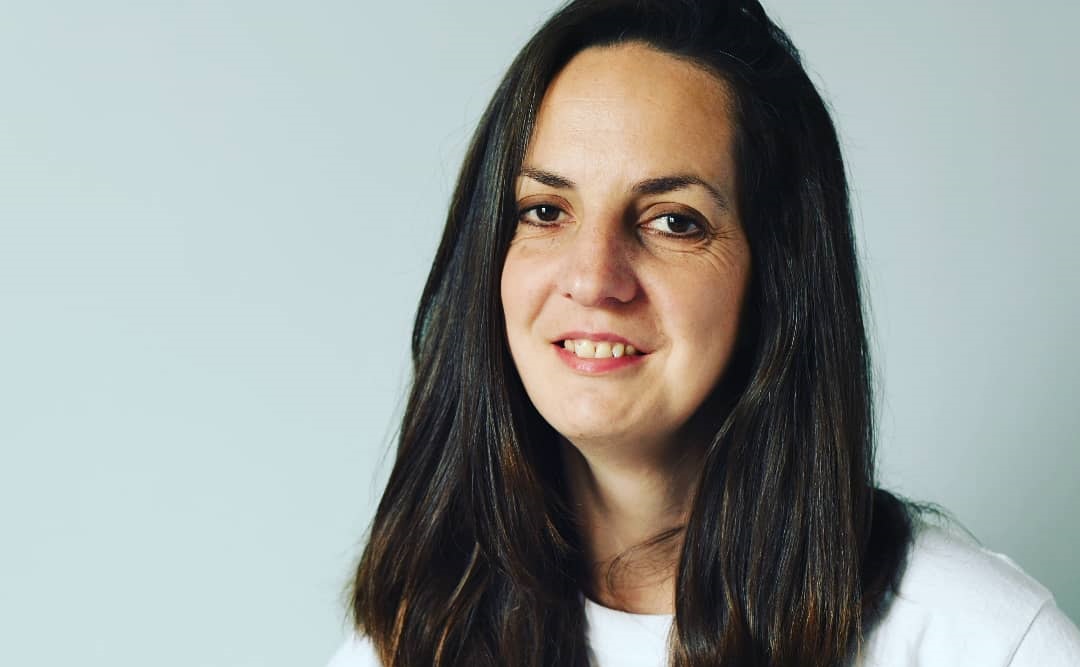 Martin Shipton
Nine years ago Natasha Hirst had to seek emergency protection from an abusive partner in a women's refuge.
This week the Cardiff-based photojournalist takes over as President of the National Union of Journalists.
Domestic abuse isn't all she has had to overcome.
She was born profoundly deaf, but thanks to a combination of technological advances in the treatment of the condition and lip reading, she has developed into a first class communicator.
In many ways the antithesis of a stereotypical union official, she has become renowned in the NUJ for her ability to enthuse young activists and those from often marginalised communities.
She said: "I moved around a lot as a kid but came to Cardiff in 1997 and did a chemistry degree. I stayed on and did a PhD in physical chemistry, and I was involved with the students' union throughout that time, serving as President of NUS Wales in 2003/4.
"After that I decided that activism was really where I wanted to be, which is why I made the decision to finish my PhD but then leave sciences."
She worked for nearly two years for the Wales Audit Office and then for the Wales TUC for four years as its equality officer. Since 2010 she's been a freelance photojournalist, specialising in social justice issues.
Natasha joined the NUJ when she was working for the Wales TUC, but initially wasn't an activist in the union.
"It was in 2014 that I started coming to meetings of the Cardiff and South East Wales branch," she said.
"I survived domestic abuse, spent some time in a refuge and hadn't been able to work for quite a while.
"People ask me a lot where I get my resilience from. I don't know, to be honest. For me, it felt like this huge chunk of my life had been taken from me.
"But also I didn't get any justice for what happened. I think my justice has been to rebuild my life, rebuild my career, to be happy, to be a better person than he could ever be.
"And I survived – I nearly didn't. I have a platform, I have a voice. I feel it's really important I use that voice because there are so many other women who didn't survive, but so many others who did but still don't have a voice.
"It's still an issue that is the absolute scourge of our society, isn't it? Domestic abuse. It's a fight that's not going to end, and that's why I take every opportunity that I can to have a voice, so that others do too."

Tough
Asked whether her life experience had helped equip her with the tools needed to tackle the big challenges faced by the NUJ, Natasha said: "Yes – I think so. I'm tough, but also I have an insight into the different barriers other people face in their lives. In many respects I'm quite a strategic person as well. So I have that personal lived experience, but I can also see the wider context we're working in.
"There are a lot of challenges for us, but there are a lot of opportunities as well. What I'm quite keen to do is support members in realising that they have power to create change – whether it's change in their workplace or change on a wider scale, everybody can make a difference. And the union is stronger, the more people get involved, even in small ways.
"So yes – my experience has given me a vision, I think, for what I'd like to achieve during my term of office over the next couple of years."
She said young members were crucially important, because the union was not going to survive unless new activists were brought through: "There's a new generation of journalists coming into the industry, and the industry has changed shape so much," she said.
"We need to make sure that we understand the experiences of young people coming in, that we're presenting their concerns and that they have the opportunity to have their voices heard and get involved with campaigning in a way that's going to make a difference.
"I'm still relatively young in union terms, but I'm a generation on at least from some new people who are coming in."
Policy
Asked how the NUJ would face the twin challenges of fighting for improved pay and conditions for its members while defending quality journalism against the threats it faces from various quarters including sometimes from employers, Natasha said: "For a small and specialist union we do make a really significant contribution to policy.
"At our delegate meeting this week we'll be discussing plans by employers to make use of artificial intelligence for news reports, for example. That's an issue that has just suddenly exploded, and we need to be on top of that in so many ways, because the implications for journalism are extensive – visual journalism as well as written journalism.
"And we have challenges with press freedom, plurality and public interest journalism. It's about getting the general public to care. They say they don't trust the media. There's so much criticism, but then people aren't prepared to invest to have better quality journalism.
"One of the important points I make whenever I talk about the industry is that journalists are workers. We are not the ones that hold the power. So to be targeting journalists because you don't like what you're reading, or you think the quality has gone down and you're fed up with adverts, isn't right. They're not decisions that the average journalist is involved with making or has any power to change.
"That's why we're there as a union – to build collective power so we can challenge the things we can see that are damaging quality journalism. It's about how we communicate that to people who say they want better journalism but don't want to pay for it – and who don't realise that decisions are being made that put profit before quality."
Plurality
There was, she said, a need to have a greater plurality of voices in the media: "It's so important. Obviously there are complications in terms of what is free speech, what constitutes hate speech, but even before we wade into that territory, we don't have enough plurality in terms of different perspectives, different voices, people from different backgrounds giving their point of view on an issue.
"It's so important that we have journalists from different backgrounds, and that as a union we keep fighting to remove the barriers that are preventing those who are under-represented in the industry from getting into journalism. When we talk about diversity, it's not something superficial about needing to be seen to do the right thing. It's for everybody's benefit."
Natasha also sees a role for the public funding of journalism: "I think it's really important to recognise that public interest journalism is a public service and so to expect it to somehow be made profitable in order to exist is wrong," she said ."I think that mindset needs to change.
"I think the Welsh Government needs to be far tougher on those larger employers that have been happy to take public money in the past and have then breached the terms of their contracts. We are in a situation where there needs to be arm's length government funding to support the development of new news outlets in Wales.
"It's not happening by itself and the situation is getting worse and will continue to get worse unless there is government intervention to support greater plurality of the press in Wales."
---
Support our Nation today
For the price of a cup of coffee a month you can help us create an independent, not-for-profit, national news service for the people of Wales, by the people of Wales.