News
Further misery for households as inflation exceeds expectations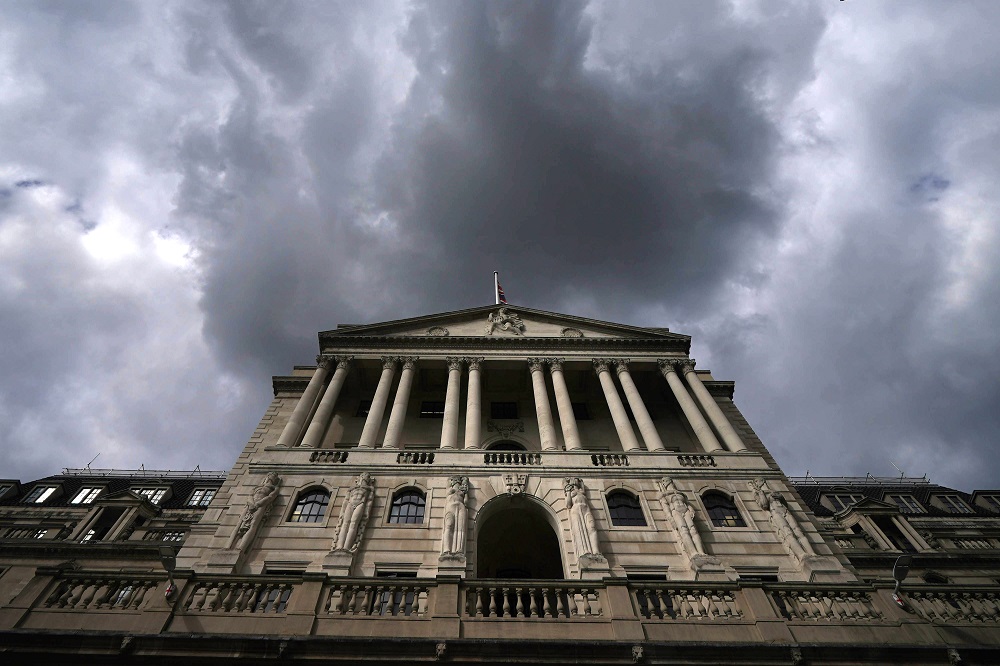 The pressure on households from the rising cost of living did not ease last month, new figures have revealed, as inflation remained higher than expected.
Consumer Prices Index inflation stayed at 8.7% in May, the same level as in April, despite experts forecasting a fall to 8.4%.
It shows that people continue to face higher costs, and is also likely to put more pressure on the Bank of England to raise interest rates even further.
The Office for National Statistics (ONS) said prices of plane tickets, entrance to live music venues, and computer games had particularly hit households during the month.
Meanwhile the price of petrol and diesel fell compared with a year ago, the ONS said.
The ONS also said that the increase in food prices slowed from 19.1% in April to 18.4% in May after hitting a 45-year high in March.
The increase in the price of milk, cheese and eggs eased the most, the ONS said, while fish was the only food item whose cost increased, largely driven by the price of canned tuna.

Pressure
The news means added pressure for households. Figures from the Money Advice Trust show that since March 2022 the number of adults who are behind on one or more household bill has risen from 7.9 million to 11.6 million.
ONS chief economist Grant Fitzner said: "After last month's fall, annual inflation was little changed in May and remains at a historically high level.
"The cost of air fares rose by more than a year ago and is at a higher level than usual for May.
"Rising prices for second-hand cars, live music events and computer games also contributed to inflation remaining high.
"These were offset by a fall in the cost of petrol.
"Food price inflation remains high, but the rate has eased slightly this month with costs rising more slowly than this time last year."
The news is likely to put more pressure on interest rates too.
Decision-makers at the Bank of England are meeting this week to look at rates.
The Bank is tasked with keeping inflation as close to 2% as it can, and the best tool it has to do that when inflation is high is by putting up interest rates.
But this is likely to pile even more pressure on mortgage-holders as rates are already at close to 15-year highs.
The likelihood of the Bank hiking rates further will be exacerbated by so-called core CPI, which rose to 7.1% in May from 6.8% in April.
The figure – which excludes the price of energy, food, alcohol and tobacco – is often more in focus for the Bank's decision-makers when they set interest rates.
Liberal Democrat Treasury spokeswoman Sarah Olney said: "These worse-than-expected figures show the Government is failing miserably to bring inflation down and provide relief for struggling families facing soaring bills.
"Home-owners now face the likelihood of even more interest rate hikes adding to their monthly mortgage payments, all while the Chancellor just sits on his hands."
Patience
Chancellor Jeremy Hunt said the Government would "stick to its guns" and insisted patience was needed for Bank of England rate rises to curb inflation.
He told broadcasters: "Today's figures strengthen the case for the Government to stick to its guns.
"No matter what the pressure from left, right or centre, we won't be pushed off course.
"Because if we are going to help families, if we are going to relieve the pressure on people with mortgages, on businesses, we need to squeeze every last drop of high inflation out of the economy."
The ONS said the Consumer Prices Index including owner occupiers' housing costs (CPIH) rose to 7.9% in May, up from 7.8% in April.
The Retail Price Index (RPI), which is used to calculate the rise in train fares among other things, dropped from 11.4% in April to 11.3% in May.
To set inflation figures, the ONS tracks the prices of dozens of different items that households buy.
Wednesday's CPI figures mean that a shop which cost around £100 a year ago would cost around £108.70 today.
Inflation has been falling in recent months, but a lot of that is simply due to the way that the figure is calculated.
Prices are measured against where they were a year before.
That means that while inflation rates have fallen, part of this is because today's inflation figures are being compared against a time when costs had already risen.
---
Support our Nation today
For the price of a cup of coffee a month you can help us create an independent, not-for-profit, national news service for the people of Wales, by the people of Wales.