News
Fury at fate of Dylan Thomas' New York apartment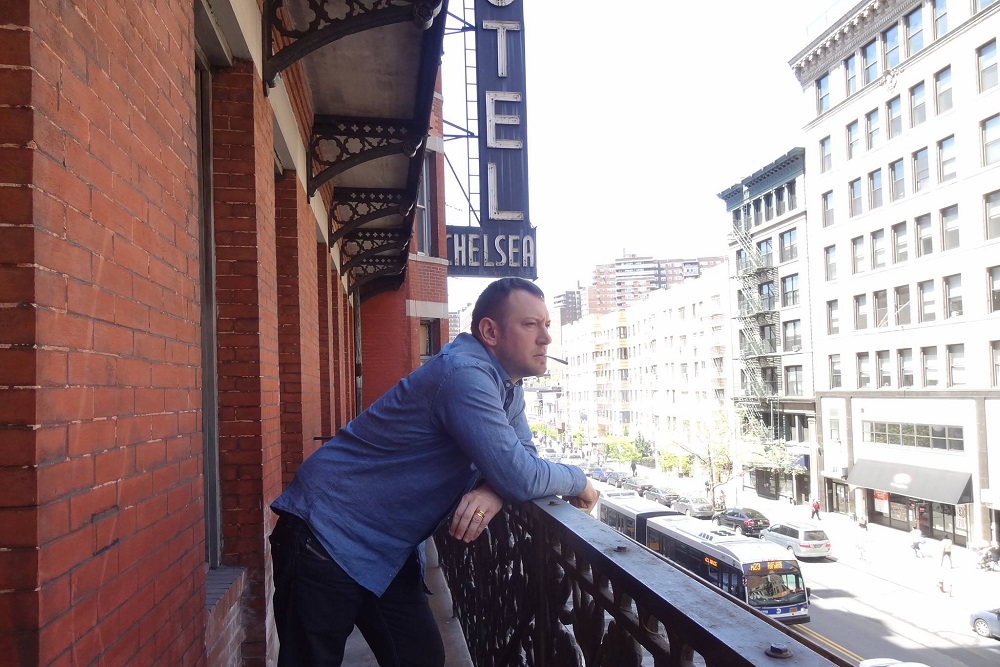 Martin Shipton
Hollywood star Robert De Niro could appear in court as a witness after his business partner Ira Drukier of BD Hotels was summonsed to answer a charge of failing to honour an agreement to retain the apartment at the Chelsea Hotel in New York where Dylan Thomas slipped into a coma four days before his untimely death on November 9 1953.
In 2016 Arthur Nash, a long time occupier of Apartment 205, rejected a multi million dollar settlement for an agreement to relinquish his rent-stabilised tenancy in return for assurances from the owners and developers of the building to retain the architectural features of the apartment in perpetuity.
Part of that agreement was that the owners would allow an inspection to be carried out once a year for 10 years, but this has never been made available.
The lawsuit seeks to quash a court order that the keys of the Dylan Thomas apartment should be surrendered to co-owner Ira Drukier and that he should gain physical possession of the unit.
Campaigners fear that plans to refurbish the hotel will result in the layout of the apartment being altered..
As a young student museum consultant, Arthur Nash befriended poet and biographer John Malcolm Brinnin, the former director of the poetry centre at 92 Street Y, who had brought Thomas to America.
Twenty years later Nash himself leased Apartment 205 at the Chelsea Hotel only to discover that Thomas had stayed there on his last three visits to the USA.
The agreement was registered with the New York Housing Court and the building has been on the United States Registry of Historic Places since 1977.

Inconceivable 
Mr Nash said: "I find it inconceivable that a company that seeks to develop boutique hotels catering for niche markets would throw away the chance to retain one of the last pieces of history, of which the hotel has had more than its fair share, with Andy Warhol, Bob Dylan and Leonard Cohen among its past residents."
Geoff Haden, chairman of the Dylan Thomas Society, which saved and restored the birthplace and family home of Dylan Thomas at 5 Cwmdonkin Drive, Swansea, said: "Although Arthur had a protected tenancy, a series of owners and developers used all means to move him and others out of the building.
After many years of harassment Arthur agreed to the deal to preserve the site where countless Dylan fans pay homage. We helped mount the successful campaign in 2015 with letters to senior figures in the United States including President Barack Obama but now it seems that the owners have totally failed to honour the agreement."
The attorney acting for Mr Nash is Daudi Justin who once lived at the Chelsea Hotel in Apartment 211, which adjoins No 205. It was where Bob Marley once resided and where Bob Dylan wrote Blonde on Blonde.
The case will be heard at the Manhattan Housing Court on May 28.
Under Milk Wood
Dylan Thomas stayed at the Chelsea Hotel on his four visits to the USA. He completed writing his famous play for voices Under Milk Wood at Apartment 205 hours before the first performance by actors at 92Y on May 14 1953. May 14 is International Dylan Thomas Day and 2023 is the 70th anniversary of the play's first performance.
When the hotel was built in 1883 it was the tallest building in New York and from the start it became known as a haunt of writers and artists and "the last outpost of Bohemia". In 2007, a corporate takeover sought to oust tenants and create a boutique hotel. It has since changed hands several times and remains closed to the public.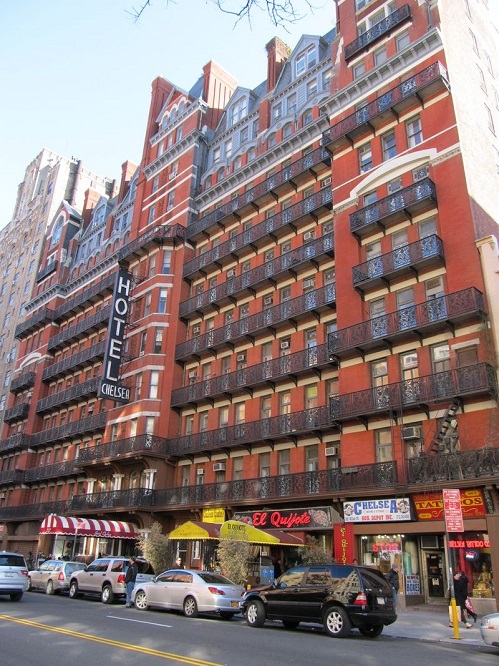 Notable residents have included Mark Twain, Tennessee Williams, Eugene O'Neill, Janis Joplin and The Grateful Dead
Playwright Arthur Miller got over his break up with Marilyn Monroe in Apartment 614. Dylan met both of them on his visits to America and it was Marilyn Monroe who arranged for him to visit his childhood hero Charlie Chaplin in Hollywood.
Apartment 211 shares the same balcony as Dylan Thomas Apartment 205 and it was there that Bob Dylan spent four days writing Sad Eyed Lady of the Lowlands and other songs from his 1966 double album Blonde on Blonde.
Apartment 100 became infamous following the death of Nancy Spungen who was stabbed to death by punk rocker Sid Vicious.
The antics of singers Leonard Cohen and Janis Joplin in Apartment 415 are immortalised in Cohen's song Chelsea Hotel #2 – which he later regretted publishing
Jack Kerouac wrote his Beat Generation bible On The Road at the hotel during a three week long drug induced session
Arthur C Clarke wrote his far-reaching science fiction novel 2001:A Space Odyssey at the hotel.
Dylan Thomas collapsed outside the White Horse Tavern in New York's Greenwich Village after allegedly drinking 18 shots of whiskey.
---
Support our Nation today
For the price of a cup of coffee a month you can help us create an independent, not-for-profit, national news service for the people of Wales, by the people of Wales.