News
GB News presenter is fuming about anti-monarchy billboards in Wales
//= do_shortcode('[in-content-square]')?>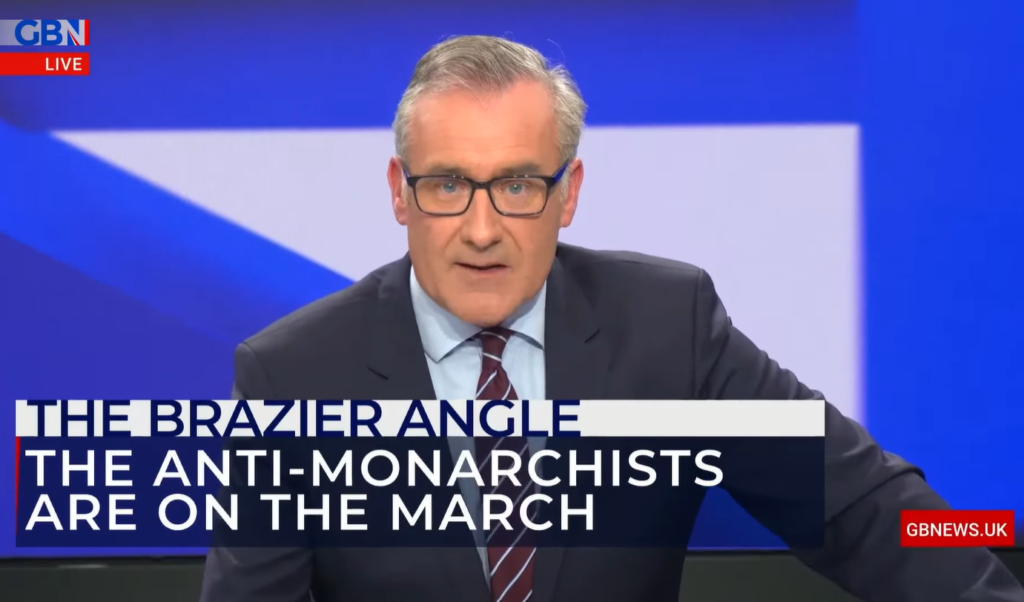 A GB News presenter is absolutely fuming about anti-monarchy billboards in Wales.
In a techy monologue, Colin Brazier hit out at posters by the Republic group, which have been spotted in Aberdare, Cardiff and Swansea, and claimed that abolitionists "smell blue blood in the water".
The billboards feature a picture of Prince Charles, who was given the title of the Prince of Wales by his mother Queen Elizabeth, and the slogan "Wales doesn't need a prince".
The group, which wants to end the monarchy, argues that a hereditary public office such as the Royal Family "goes against every democratic principle".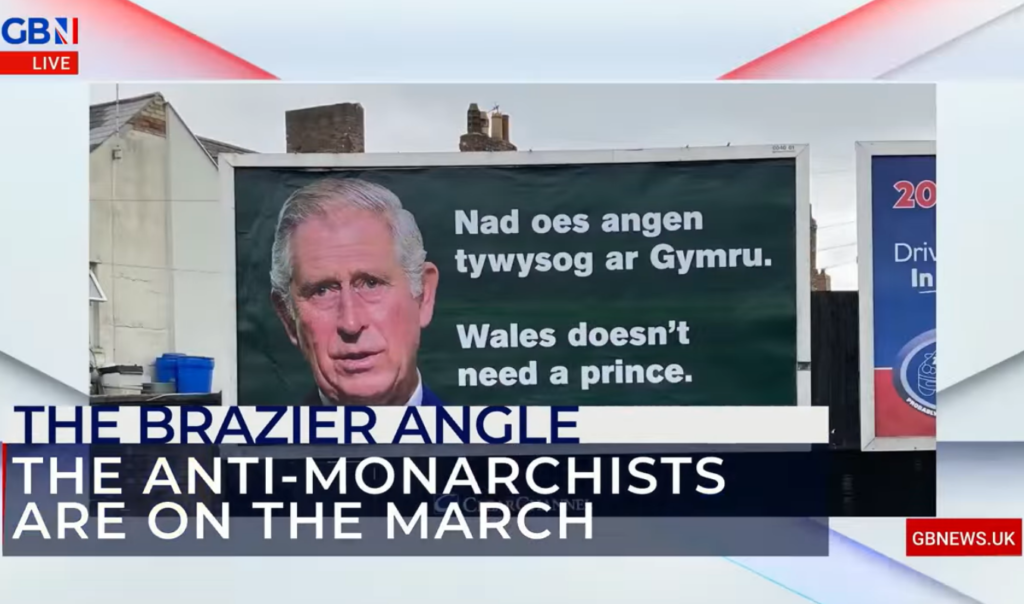 Brazier said: "It's time to make up your mind about Prince Charles. Why? Because the anti-monarchists are on the march. They can hardly contain themselves.
"The Queen may be in good health, but today billboards have sprung up in Cardiff, paid for by a republican group with a picture of the Prince of Wales and the words 'Wales doesn't need a prince".
"Abolitionists smell blue blood in the water. Two thirds of Britons still support the monarchy, but among the young fewer than half do, and when the Queen leaves the stage republicans are poised to pounce.
"They have a war chest ready. They will spend it on billboards and newspaper adverts and polling and lobbying and not a few stunts.
"Their friends in the media who hate the idea of deferring to anyone or anything other than their own, will give them plenty of airtime.
"There will be internet petitions attracting, who knows, more than a million e-signatures, paying tributes to the late lamented Queen, but demanding that the show stops with her – that there will never be a King Charles III.

'In more trouble' 
He added: "The crown isn't finished but it's in more trouble than its supporters have noticed. It's time for monarchists to understand what republicans are planning and prepare the case for the defence."
Republic said: "With polls showing young people wanting an elected head of state, the succession of King Charles will be a major turning point in the monarchy's history and in the growth of Britain's republican movement.
"We want the country to know there is a positive, exciting, democratic alternative to sitting back and letting Charles become our head of state. And we want the country talking about why the monarchy is bad for Britain, why it's time to call time on the royals.
"Republic is the UK's only pressure group campaigning for the monarchy to be abolished and replaced with a directly elected head of state.
"We have challenged common myths like the one about royals and tourism. We have exposed royal abuse of public money and highlighted the huge £345m a year cost to the taxpayer.
"And we have presented a positive, democratic alternative. A parliamentary republic with an elected head of state."