News
George Osborne treats Wales with 'contempt', says SNP MP
//= do_shortcode('[in-content-square]')?>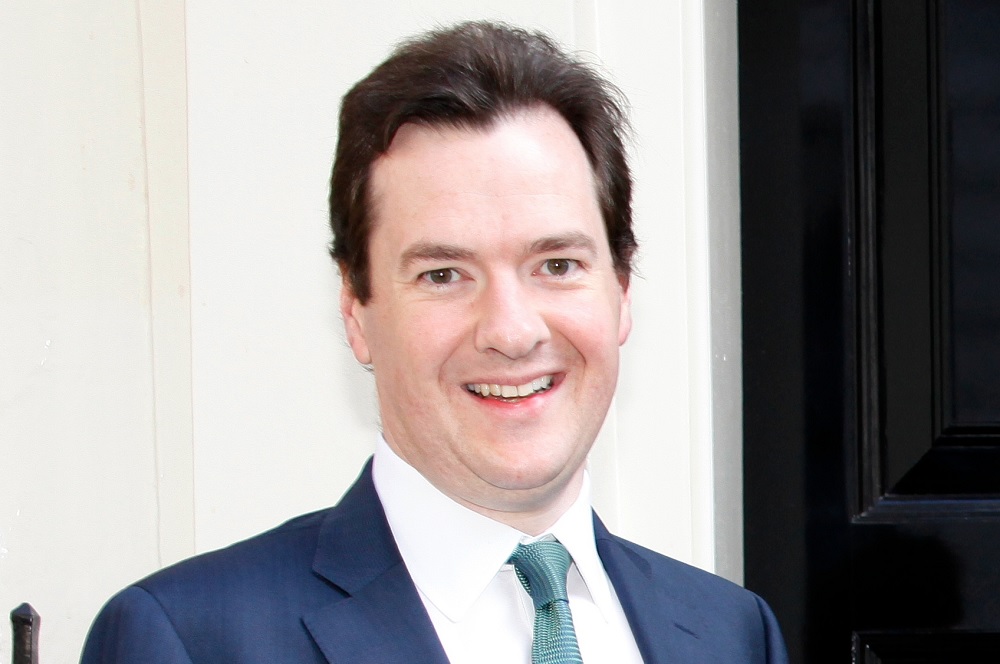 George Osborne treats Wales with "contempt" according to an SNP MP.
In a column in The Scotsman, Kenny MacAskill, who represents the constituency of East Lothian, criticised the former Tory Chancellor of the Exchequer for comments he made in the Evening Standard.
According to Mr Osborne, who is editor-in-chief of the London paper, Wales becoming independent would not mean the end of the UK, but he insisted that he meant "no disrespect".
He also said that Northern Ireland is "already heading for the exit door" but that most people in the UK "will not care".
But he added that Scotland is an "altogether different matter" because of its contribution to "literature and philosophy, exploration and art", and that "the future of the UK the central political issue of the coming decade" because of Brexit.
He suggested that Boris Johnson should prevent Scotland from having a vote on independence, which was described as a "willingness to ignore Scottish democracy" by Mr MacAskill.
The SNP MP said: "The former Chancellor of the Exchequer's comments in an Evening Standard article indicate not only a willingness to ignore Scottish democracy but equally disclose the contempt that he and his ilk have for Scotland and the other nations beyond England. So much for a respect agenda and a blessed Union of the Four Nations.
"The inevitability of a united Ireland post-Brexit is accepted with little regret by Osborne, and he can't even resist barbed comments towards Ulster Unionists who he obviously holds partly responsible for the Brexit debacle. But there's certainly no Irish lament being sung for their departure.
"Wales doesn't even rate a mention from him, other than to acknowledge how limited the impact would be if they too departed.
"There's no Welsh lullaby being struck and he treats it almost with the same contempt as the Plantagenets, albeit without the violence perpetrated by Edward 1. Good for water and coal and the odd visit but beyond that who cares.
"Wales may be the land of song but the band won't play much there, as they just don't rate it."

'Real reasons' 
He added: "But, in his candour, Osborne also exposed the real reasons for their opposition to Scottish independence. It's got little to do with love or affection for either the land or people.
"Instead it's all to do with how they think it would affect their Greater England, as they see the United Kingdom.
"There's certainly no recognition of a union of equals or even of two different countries with different political, legal, religious and educational pillars. Instead its ownership or at least assimilation.
"Osborne reminded us that the real reason for opposing Scottish independence is that 'the rest of the world would instantly see that we were no longer a front-rank power or even in the second row'.
"Well many would say that's now the case, but Scottish independence would certainly highlight it."
In his Evening Standard column Mr Osborne said: "By unleashing English nationalism, Brexit has made the future of the UK the central political issue of the coming decade.
"Northern Ireland is already heading for the exit door. By remaining in the EU single market, it is for all economic intents and purposes now slowly becoming part of a united Ireland.
"Its prosperity now depends on its relationship with Dublin (and Brussels), not London. The politics will follow.
"Northern Irish unionists always feared the mainland was not sufficiently committed to their cause.
"Now their short-sighted support for Brexit (and unbelievably stupid decision to torpedo Theresa May's deal that avoided separate Irish arrangements) has made those fears a reality. It pains me to report that most here and abroad will not care.
"Scotland is an altogether different matter. Its history is our history. Its contribution to the world through its literature and philosophy, exploration and art, is our contribution.
"Its departure — with no disrespect to the Welsh — would represent the end of the United Kingdom. The rest of the world would instantly see that we were no longer a front-rank power, or even in the second row."