News
Glass made from slate tested for Welsh wine and cider producer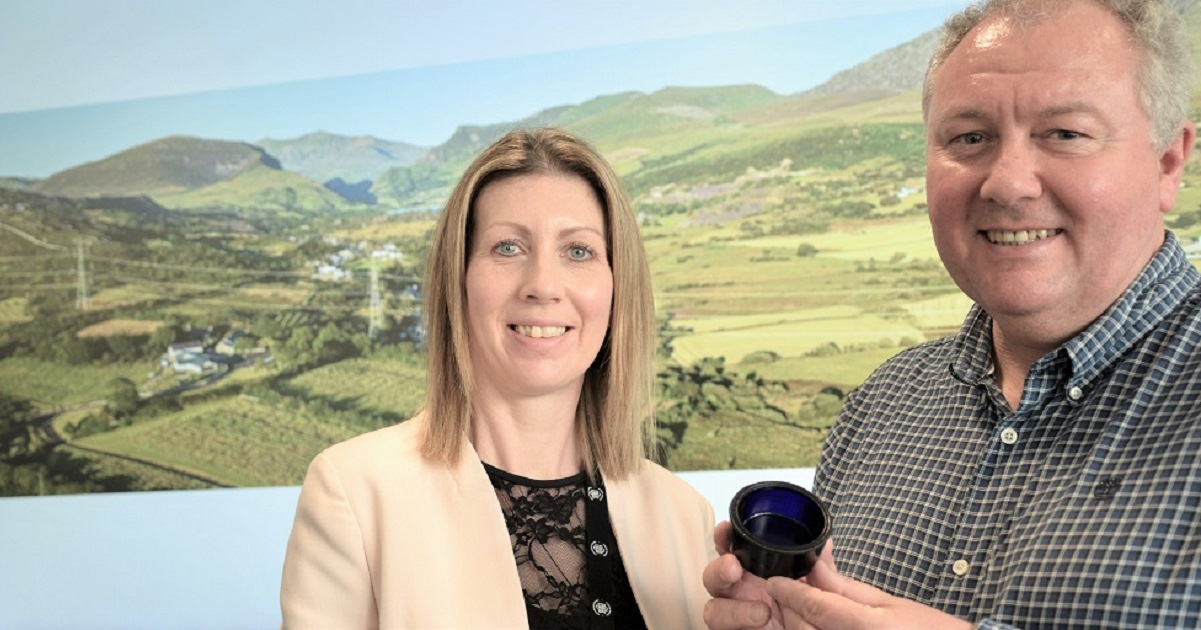 A new kind of glass made from discarded slate has been tested for its food preserving qualities by researchers at Aberystwyth University.
The tests are being carried out for Welsh wine producer Dyffryn Nantlle based Pant Du Vineyard and Orchard which produces a range of red, white and rose wines from vines grown in a former slate mining valley in Snowdonia, along with cider and apple juice from local orchards.
Pant Du turned to researchers at the Food, Diet and Health Research Group at Aberystwyth as part of its plans to develop a new range of apple cider vinegar,
Dark glass has traditionally been used to protect red wine and medicinal products from the effects of light.
The team at Aberystwyth tested the new glass for its ability to block visible light along with infrared and ultraviolet rays, comparing its performance with clear and amber glass.
Working on herbs and soft fruit such as chives and tomatoes, early results indicate that the new slate glass performed better than its clear and amber counterparts.
The next phase will be to test with liquids.
The work is funded by the Welsh Government's Future Foods legacy project SMART Recovery (funded by the Welsh Government Covid Recovery grant), which aims to support businesses to develop innovative and healthier foods to promote economic growth following the pandemic.

Slate waste
Richard Wyn Huws from Pant Du Vineyard and Orchard said: "We are delighted to be working with Aberystwyth University on this innovative project and benefit from the expertise and technology there to prove that this new glass works.
"It is also great to let the world know about the wonderful things that can be produced from slate waste and put Dyffryn Nantlle and the slate heritage of north Wales on the map."
Slate has been mined in Wales since Roman times but came to dominate the economy of northwest Wales in the later part of the 19th century.
With only 5% considered suitable for commercial use, slate waste is a plentiful, easily accessible and potentially valuable material for the new glass being considered by Pant Du to prolong the shelf-life of its products.
Dr Amanda Lloyd from Aberystwyth University said: "Each year a huge percentage of food is thrown away with up to 70% caused by households which are not able to consume the amount of food they buy before it becomes inedible.
"This is why we are interested in testing and developing the slate glass with Pant Du. Additionally it is made from a by-product of the slate industry, which introduces the added element of a natural and locally available material being potentially used for food preservation."
---
Support our Nation today
For the price of a cup of coffee a month you can help us create an independent, not-for-profit, national news service for the people of Wales, by the people of Wales.