News
Good and bad news for arts companies as grant funding is announced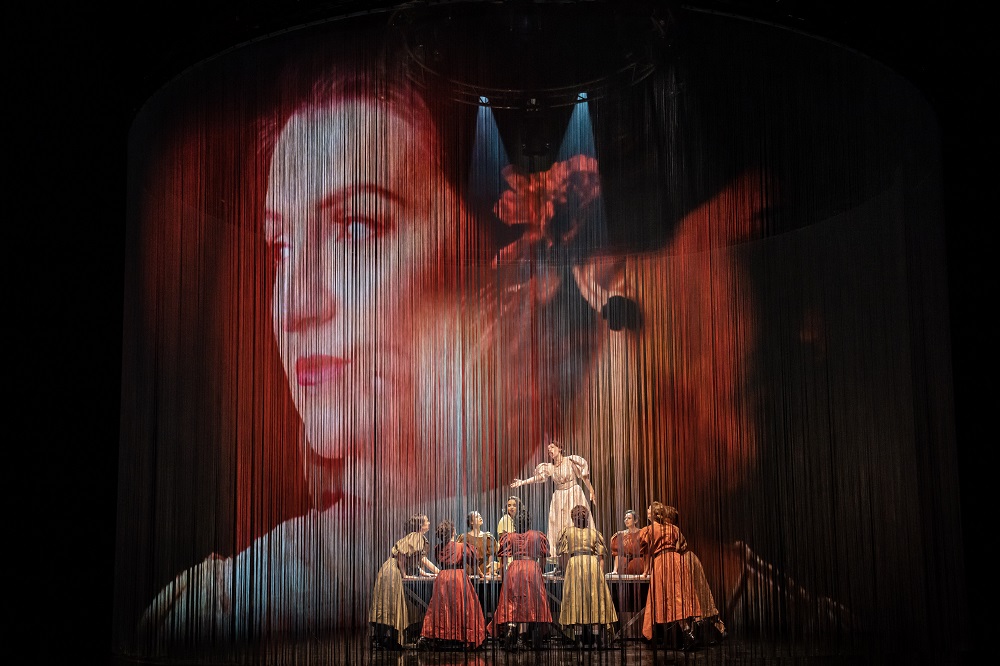 Martin Shipton
The Arts Council of Wales has offered 81 creative organisations conditional grants of almost £30m following the results of its 2023 Investment Review process.
But a number of companies, including some that are well-known, will not be offered multi-year funding from 2024/25, although they can continue to apply to ACW's other funds. These organisations are: Eleni, Hafren, Head4Arts, Impelo, Mid Wales Opera, National Theatre Wales, Rubicon Dance, Taliesin Arts Centre and Trac Cymru.
The announcement has been awaited with much concern in the arts community in the knowledge that funding from the Welsh Government is tight.
The Investment Review provides multi-year funding for organisations, allocating a total of £29.6m funding from Welsh Government and the National Lottery.
Some 23 organisations will be offered multi-year funding by ACWfor the first time. Based in locations across Wales and delivering arts of the highest quality, according to ACW, some of these newly funded organisations include Elysium Gallery in Swansea, FOCUS Wales in Wrexham, Neuadd Ogwen in Bethesda and Urban Circle in Newport.
ACW noted a record number of applications was received, in what it described as a "highly competitive process".
Organisations were asked to respond to the ACW's Six Principles – Creativity, Widening Engagement, Welsh Language, Climate Justice, Nurturing Talent, and Transformation.
The decision-making process also incorporated five balancing factors: including a wide range of artforms and creative opportunities; serving communities across Wales; supporting underfunded and unheard voices; public value; and the size and shape of applicant organisations.

Engagement
Reflecting its commitment to Widening Engagement, ACW''s Investment Review will also, it is said, bring a greater range of diversity to the arts in Wales, with funding offered to culturally and ethnically diverse led organisations, including Fio and Jukebox in Cardiff, as well as an increased representation on boards of D/deaf and disabled people.
More Welsh Language led organisations will be offered funding than in previous rounds, including Theatr Soar in Merthyr Tydfil and Oriel Plas Glyn-y-Weddw in Llanbedrog, Pen Llŷn.
More than £10.5m of the Investment Review funding will go to local venues across the country, bringing arts and creativity to the heart of our communities.
Those receiving funding include Awen Cultural Trust who manage a range of theatres across local authorities: the Grand Pavilion in Porthcawl, Maesteg Town Hall and Blaengarw Workmen's Hall in Bridgend County Borough Council; The Metropole, Abertillery in Blaenau Gwent; and The Muni Pontypridd in Rhondda Cynon Taf.
In addition to venues, £4m is allocated to Theatre and nearly £2.5m for Community Arts.
Gaps
In recognition that there are still areas with gaps or reduced access to arts activities, ACW also announced that they will fund a series of strategic interventions to provide additional support to areas or artforms which are under-served. These commitments include supporting RAMPS Cymru to improve the representation of disabled people across the theatre sector in Wales, and a review of traditional music.
ACW chief executive Dafydd Rhys said: "This Investment Review represents a very positive shift for the arts in Wales, one which will lead to new opportunities for people of all backgrounds to engage with and enjoy creativity of the highest quality.
"We had a record number of applications this year for our funding, with 139 eligible organisations.
"We were very pleased to be able to fund 81 organisations across Wales, although we recognise that we could not fund everybody, or fund all organisations to the level which they would like.
"The decision not to continue funding for some organisations will no doubt be much debated, which is something we welcome – however our Strategic Interventions will respond to any gaps created in relevant sectors as a result of our decisions.
"The Investment Review sits alongside our other Arts Council of Wales programmes including Creative Learning, Arts & Health, Wales Arts International and Night Out and our other funding opportunities, including Creative Steps, our International Opportunities Fund and Create."
Any offer of multi-year funding will be dependent on ACW's funding settlement from the Welsh Government. The offers for 2024/25 will be confirmed when ACW's 2024/25 budget is confirmed by the Welsh Government.
Challenging
ACW stressed that despite challenging economic circumstances, there will be an increase in the financial investment in Investment Review multi-year funded organisations. The total ask from organisations was almost £54m. Funding will increase from £28.7m to £29.6m, which doesn't match inflation.
The number of organisations offered multi-year funding by Arts Council of Wales increases from 67 to 81.There is a significant increase in the number of new organisations offered funding, with 23 in 2023, compared with four in the previous Investment Review in 2015. These include Citrus Arts (Hopkinstown), Common Wealth (Cardiff), Elysium Gallery (Swansea), FOCUS Wales (Wrexham), People Speak Up (Llanelli), Taking Flight Theatre (Cardiff), Small World Theatre (Aberteifi), Neuadd Ogwen, (Bethesda), and Urban Circle (Newport).
ACW received a record number of applications, with 139 organisations eligible for investment compared to 94 in 2015.
The process followed each stage as outlined in the published guidelines and has received a rating of substantial assurance from ACW's auditors.
ACW is increasing the level of funding for 13 of the organisations that are currently funded as members of Arts Portfolio Wales. These are: Ballet Cymru, Cwmni'r Frân Wen, Dawns i Bawb, Disability Arts Cymru, g39, Hijinx, Jukebox Collective, National Youth Arts Wales, Theatr Bara Caws, Torch Theatre, Tŷ Cerdd, Valleys Kids, and The Welfare Ystradgynlais.
Funding has increased across most artforms and creative areas, including circus and outdoor arts, visual and applied arts, digital arts, dance, venues, and mixed artforms. The exceptions to this are opera, with a £607,308 decrease in funding, and theatre, with a £533,250 decrease, though there is a commitment to a review of English Language Theatre.
ACW said serving communities across Wales was a key consideration in its decision making. It has reduced funding to some organisations based in Cardiff and there are increases in a number of local authorities including Wrexham, Newport, Bridgend, Merthyr Tydfil, and Pembrokeshire. However, it acknowledged that less funding will be going to some areas including Blaenau Gwent, Caerphilly, Conwy, Denbighshire, Neath Port Talbot and Torfaen. ACW insists it is committed to developing relationships with these local authorities and other local stakeholders to explore how it can best support the arts offer that these communities deserve.
Arts companies aggrieved by the decision affecting them will be able to appeal to an independent panel, which can make recommendations to ACW. It will be up to ACW to decide whether such recommendations are implemented.
Interventions
ACW has committed to carrying out the following strategic interventions:
1 We will carry out a review into strategic support for the visual arts sector in 2025/26.
2 We will carry out a review into English language theatre in Wales.
3 We will continue with our partnerships to support underfunded genres of music and creators, such as Power Up! and Accelerator with PRS Foundation.
4 We will review our support for traditional music and consider future investment needs. 5 We will review dance in Wales, particularly community dance. We will look to support important infrastructure and explore what future provision could look like and how it links with other community arts activities.
6 We will review the outdoor arts sector in 2025/26 and consider strategic support.
7 We will develop regional and national networks to provide peer support and mentoring around Widening Engagement to look collectively at best approach and share practice.
8 We will support RAMPS Cymru – a collaboration between Theatr Clwyd, Sherman Theatre, Pontio Arts, Torch Theatre, and the Royal Welsh College of Music & Drama – which aims to create meaningful and sustainable change to improve the representation of disabled people across the mainstream theatre sector in Wales. This will be funded separately from individual funding offers.
9 Building on the work of our Welsh Language Enabler, we will create mentoring and training opportunities to work with the sector to take forward our Welsh language commitments. We will coordinate this work to help identify opportunities to work collectively.
10 We will work with partners such as Creative Wales to identify training and skills development opportunities in the sector where there is most need.
11 We will collaborate with the Welsh Government and relevant stakeholders to commission the research needed to establish baseline data on carbon emissions and the environmental sustainability of the arts sector. This, in turn, will provide recommendations for the right model of support to help the sector in Wales to reach net zero, adapt to climate change, and address the nature emergency.
12 We will invest in opportunities for training, skills development and capacity building to support organisations and individuals to meet their commitments to climate justice. 13 We will develop business support resources and training for organisations, to support transformation and resilience.
14 We will develop our relationships with local authorities to see how we can work together to ensure the best arts for everyone, especially in areas that: • are underserved by our funding • where we co-invest in arts organisations or programming (for example, venues).
The following organisations will be offered funding, subject to appeals process and confirmation of the Arts Council's own Welsh Government funding:
Aberystwyth Arts Centre £544,628
Arad Goch 352,048
Artes Mundi 150,164
Artis Community Cymuned 202,935
Arts Care 134,893
Arts Connection 66,174
Awen Cultural Trust* 250,000
Ballet Cymru 750,000
BBC National Orchestra of Wales 817,111
Blackwood Miners Institute 131,300
Canolfan a Menter Gymraeg Merthyr Tudful (Soar)* 100,000
Canolfan Gerdd William Mathias 81,445
Chapter Arts 400,000
Citrus Arts* 100,000
Common Wealth* 200,000
Community Music Wales 100,000
Creu Cymru* 75,000
Cwmni'r Fran Wen 350,000
Dawns i Bawb 100,000
Disability Arts Cymru 200,000
Elysium Gallery* 120,000
Ffilm Cymru 1,436,630
Ffotogallery 202,439
Fio* 220,000
FOCUS Wales* 100,000
g39 140,000
Galeri Caernarfon 320,942
Glynn Vivian Art Gallery 127,257
Hijinx 400,000
It's My Shout* 80,000
Jukebox Collective 280,000
Literature Wales** 753,306
Live Music Now Wales 45,812
Llantarnam Grange Arts Centre 86,535
Mission Gallery 96,715
Mostyn 395,005
Music Theatre Wales 222,191
Mwldan 271,865
National Dance Company Wales 846,596
National Youth Arts Wales 450,000
NoFit State Circus 197,503
Operasonic* 81,000
Oriel Davies 227,128
Oriel Myrddin 47,849
Oriel Plas Glyn Y Weddw* 75,000
Peak 78,780
People Speak Up* 75,000
Pontardawe Arts Centre 64,137
Pontio 284,285
PYST* 60,000
RCT Theatres 153,065
Re-Live* 80,000
Riverfront Theatre 75,000
Ruthin Craft Centre 395,005
Sherman Theatre 1,142,749
Sinfonia Cymru 221,065
Small World Theatre* 60,000
Span Arts* 100,000
Tabernacl (Neuadd Ogwen)* 125,000
Taking Flight Theatre* 295,000
Tanio 177,753
Theatr Bara Caws 310,503
Theatr Brycheiniog 197,503
Theatr Clwyd 1,829,792
Theatr Felinfach 61,084
Theatr Genedlaethol 1,044,883
Theatr Iolo 260,569
Theatr na nÓg 320,795
Theatrau Sir Gar* 50,000
Torch Theatre 650,000
Tŷ Cerdd** 300,000
Tŷ Pawb* 200,000
Ucheldre 76,355
Urban Circle* 275,000
Valleys Kids 200,000
Volcano Theatre 212,317
Wales Arts, Health & Wellbeing Network* 100,000
Wales Millennium Centre 3,590,552
Welsh National Opera 4,100,000
Wyeside Arts Centre* 30,000
Ystradgynlais, The Welfare 95,000
* Indicates the 23 organisations that are new additions to multi-year funding and are not current (2023/24) members of the Arts Portfolio Wales.
** Will receive delegated National Lottery funding in addition to offer.
---
Support our Nation today
For the price of a cup of coffee a month you can help us create an independent, not-for-profit, national news service for the people of Wales, by the people of Wales.