News
Green Party pledges to stand up to Westminster 'power grab' as it announces Senedd candidates
//= do_shortcode('[in-content-square]')?>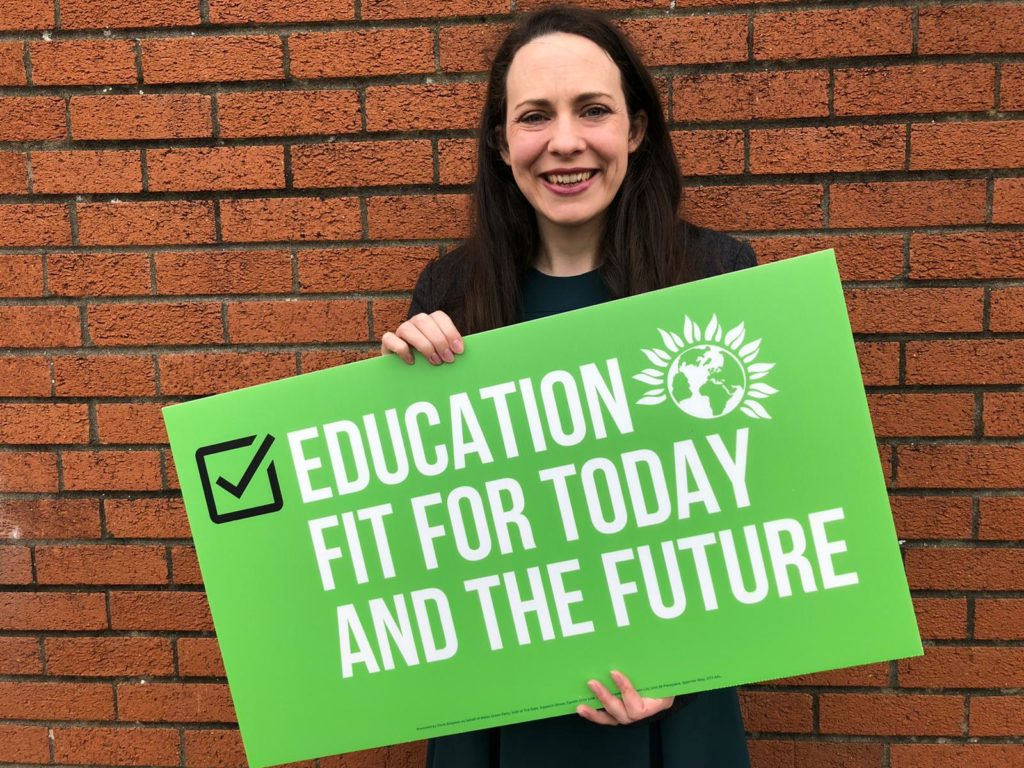 The Green Party has pledged to stand up to the Westminster 'power grab', as it announced its slate of candidates for the upcoming Senedd election.
The announcement was made in an online event this morning, and each of the five lead list candidates on the regional list ballot have signed a Green Transformation Pledge for Wales.
The UK Government has been criticised for taking away the powers of the Senedd, which has been described as a "power grab" by Plaid Cymru, and as an "attack on democracy" by the Labour-led Welsh Government.
Green Party's five promises are truly affordable homes for all, to tackle the climate emergency and restore nature, to have a well-funded, modern healthcare in our communities, to have an education system that is fit for today and the future, and to stand up to Westminster's power grab.
Among the candidates standing is Deputy Leader of the Green Party of England and Wales Amelia Womack, who is lead candidate on the South Wales East regional list, as well as constituency candidate for Newport West.
Womack said: "These elections are some of the most exciting in the history of Wales, with the possibility to shape a post-covid future which is resilient, strong and equal. We have a real chance of electing our first Green Party voices in Welsh Parliament, pushing to secure a future – a fairer, Greener Wales for everyone.
"Every Green elected will work constructively with other parties to transform Wales, by investing locally in our communities. Greens know that's how you bring real change."
The leader of Wales Green Party, Anthony Slaughter is the lead candidate on the South Wales Central regional list, and standing in the Vale of Glamorgan constituency seat.
Slaughter said: "The great thing about the Senedd election is that it's a partially fairer voting system, so if you don't want to waste your vote, the sensible vote on the regional ballot is for a party who can actually win. In almost of all of Wales, that's not Labour – in my own region they have never won a regional seat, in all 20 years of Senedd elections."
"By voting Green you can elect a voice to the Senedd demanding action that will secure our future – for jobs and homes, for health and social care, for our young people, for the environment – and for Wales. It's looking good – we are so close to winning our first Green Senedd members."

'Candidates' 
Full list of candidates:
Regional Lists:
South Wales East
Amelia Womack
Ian Chandler
Lauren James
Stephen Priestnall
South Wales Central
Anthony Slaughter
Helen Westhead
David Griffin
Debra Cooper
Mid and West Wales
Emily Durrant
Tomos Barlow
Harry Hayfield
Marc Pearton-Scale
South Wales West
Megan Poppy Lloyd
Chris Evans
Alex Harris
Tom Muller
North Wales
Iolo Jones
Duncan Rees
Adam Turner
Linda Rogers
Constituency:
Newport West – Amelia Womack
Monmouth – Ian Chandler
Vale of Glamorgan – Anthony Slaughter
Cardiff Central – Ceri Davies
Cardiff North – Debra Cooper
Cardiff South and Penarth – Helen Westhead
Cardiff West – David Griffin
Pontypridd – Ken Barker
Brecon & Radnorshire – Emily Durrant
Ceredigion – Harry Hayfield
Neath – Megan Poppy Lloyd
Swansea West – Chris Evans
Gower – Anna Pigott