News
Gresford Colliery owners refused to pay families of men buried underground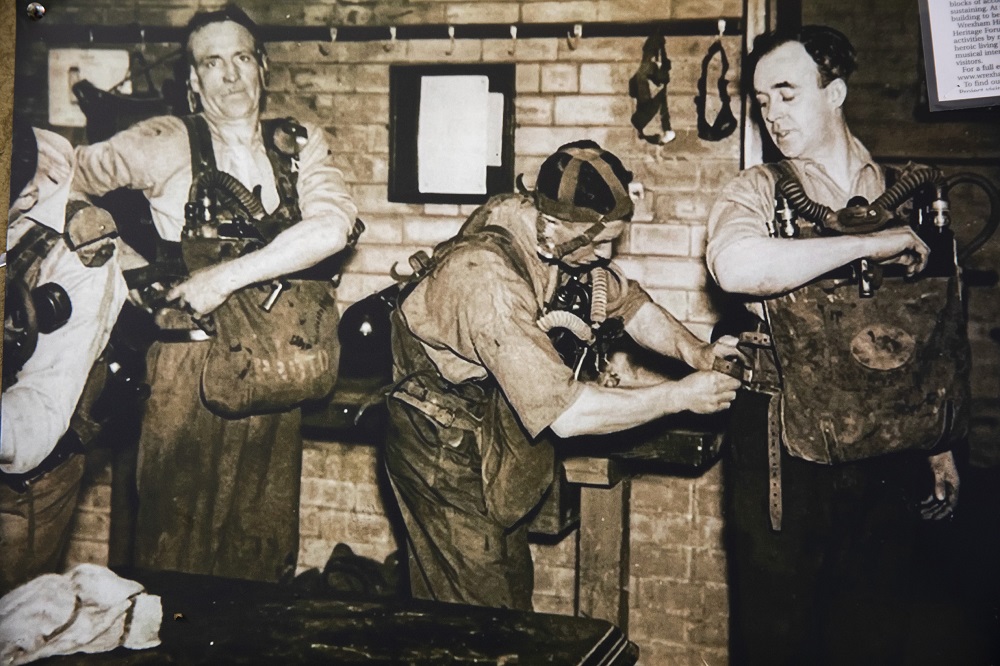 Miners buried underground by the Gresford Colliery Disaster in 1934 died with their last pay-packets in their pockets, according to the man fighting to preserve a vital piece of Wrexham's industrial heritage.
George Powell said most of the 253 men whose bodies were never recovered had their wages with them – Henry Boycott, 42, from Offa Terrace, Ruthin Road, hadn't worked a full week so wasn't paid at all.
And the owners of the mine refused to pay the families of the buried miners who had received their wages, saying they had already done so.
Three of the rescue team also lost their lives in the dark, gas-filled tunnels of the Dennis Shaft.
They had been trained at the Wrexham Miners Rescue Station, in Maesgwyn Road, where George and his team of volunteers have begun the restoration of the iconic Grade Two listed building which he estimates could cost £1 million and take five years.
George, who lives nearby, took on the task in 2014 when he bought the place where generations of rescue miners were trained from 1913 to December 23, 1986, when Bersham, the last of the Wrexham pits, was closed.
His campaign to save the building is attracting support and among those to have rallied to the cause has been leading food wholesaler Harlech Foodservice Ltd who have donated through their 50th Anniversary Fund.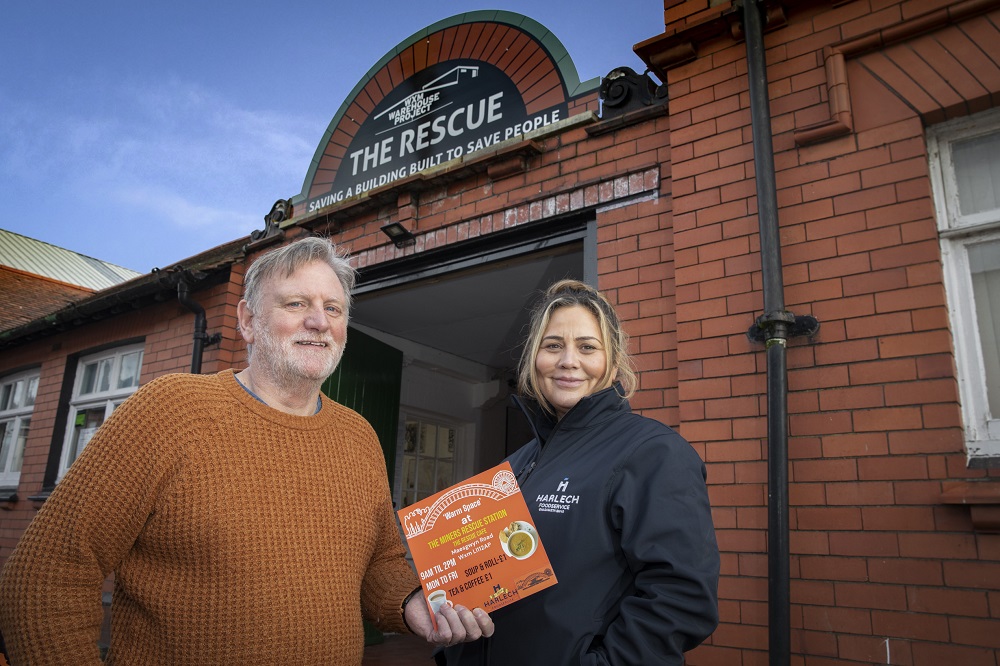 The Station had been partially destroyed by a previous owner but much remained of the red Ruabon brick structure on Maesgwyn Road which was paid for by the coal-owners under pressure from a series of tragic accidents in Britain's mines.
The Pretoria Pit disaster in December 1910, near Bolton, where 344 died in an explosion led to the legislation which forced mine-owners to train rescue teams and the rescue station for the North Wales coalfield opened three years later – but not before 429 died at Senghenydd in South Wales.
George said: "We've opened a café here and we're staging classes for different groups, we hold events for local children and we provide tours of the building.
"There is a lot still to do but it is such an important part of Wrexham's heritage – lots of people don't even know there was a North Wales coalfield and Wrexham was at its heart.
"At its peak thousands of men worked underground in North East Wales and many of them died there too."

The Racecourse
Most famously the 1934 Gresford Colliery Disaster on September 22 claimed 266 lives and George added: "Wrexham were playing Tranmere at The Racecourse the next day and they were working a double shift so they could go to the game.
"It was Friday when they started and the explosion happened in the Dennis Shaft in the early hours of Saturday morning.
"They couldn't recover 253 of them and they're buried down there, many with their pay packets still in their pockets.
"The owners refused to pay the families because they said the money had already been paid.
"And if the wife of one of the dead miners didn't have any children she'd be turned out of her home which belonged to the mine-owner."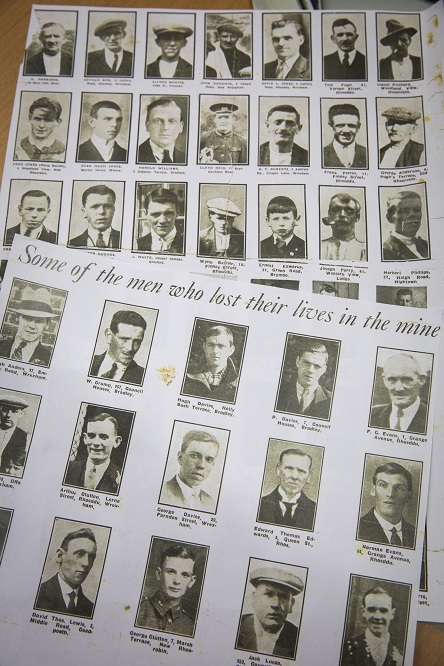 Harlech Foodservice Key Account Manager Jo Batchelor visited the Station to present a cheque for £250 and she said: "It is an incredible place and it clearly means so much to the local community.
"It is part of Wrexham's history and should serve as a reminder of the part that the coal industry played in the life of this part of North Wales and we're delighted to have been able to help them."
Although three of the rescue miners were killed in the Gresford recovery operation, according to George, the Miners Rescue Station had a very good record and training there was thorough – and gruelling.
He said: "They would be carrying 32 pounds of equipment and they'd be sent into this warren of tunnels constructed here while smoke from oil-soaked rags was pumped through – you couldn't see your hand in front of your face and the heat was terrific.
"The teams would have to find and bring out a rescue dummy made from solid wood and weighing 15 stone – 95kg – and then find their way out carrying the dummy.
"I've spoken to miners who were trained here and to firemen and they all said that the conditions they experienced here were far worse than anything they had to deal with in a coalmine or a burning house though rescuing real people was more stressful.
"The dummy is now owned by Ruth Lee Ltd, in Corwen, who make safety equipment but we have a replica and they lend us the original for special events.
"The miners stopped using the Station when the last Wrexham colliery, at Bersham, closed in 1987 but North Wales Fire and Rescue continued to train firemen there."
Rob McElhenny
A recent visitor to the building was Hollywood star and Wrexham FC joint-owner Rob McElhenny who dropped in along with the club's Executive Director Humphrey Ker at Halloween when the Station ran a special spooktacular exhibition.
Harlech Managing Director David Cattrall said: "We are delighted to have been able to support this fantastic community effort to save this piece of North East Wales's industrial heritage.
"In the past 50 years we have grown from small beginnings into a major North Wales company with bases in Criccieth and Chester and we couldn't have done that without the support of our loyal customers across the region.
"The Wrexham Miners Rescue Station is a special place which serves as a reminder of how Wrexham grew to be the largest town in North Wales and one of the key centres of the Industrial Revolution in Wales.
"George and his team of volunteers are clearly a well-established and deserving local organisation and this is our way of saying thank you to the people of this community and putting something back into an area which has supported us.
"We have had a fantastic response to our setting up of the charity fund and over the coming months we will be looking at the applications we have had and deciding how we can best share out the £10,000."
Harlech Foodservices was founded by Colin and Gill Foskett above a shop in Harlech in 1972 and now delivers up to 5,000 product lines to cafés, restaurants, pubs and public sector customers across North and Mid-Wales, Shropshire, the Midlands and the North West from its modern bases in Criccieth and Chester.
Colin and Gill's sons and daughter are still on the board and the third generation of the Foskett family are now among a workforce which has grown steadily as the business has expanded to include NHS Wales, care homes and schools, colleges and universities.
For more on Harlech Foodservices go to https://www.harlech.co.uk/
---
Support our Nation today
For the price of a cup of coffee a month you can help us create an independent, not-for-profit, national news service for the people of Wales, by the people of Wales.